JEDI Listening Session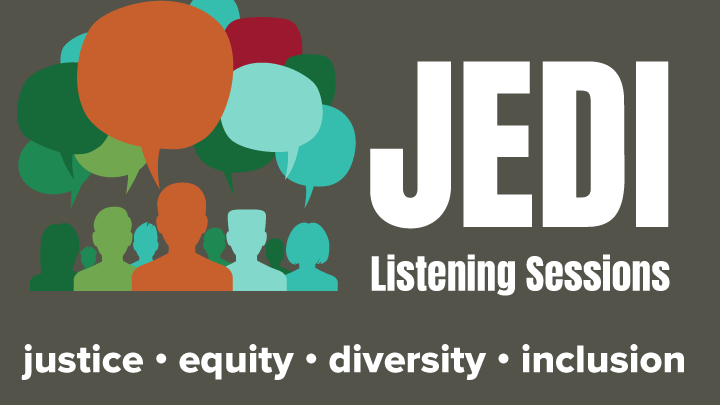 February 28, 2022
11 am - 12:30 pm

RITA L130
JEDI stands for Justice, equity, diversity, and inclusion.
JEDI Listening Session are offered in person or asynchronous online.
In person
Mon 2/28/2022 11:00 am-12:30 pm in RITA L130  
Asynchronous online
Join the conversation on Canvas until March 4. To self-enroll in the Canvas course follow this link, and then follow the prompts to enroll.