Success Workshop: DeStressing - One Step at a Time! "Right Foot, Left Foot, Breathe"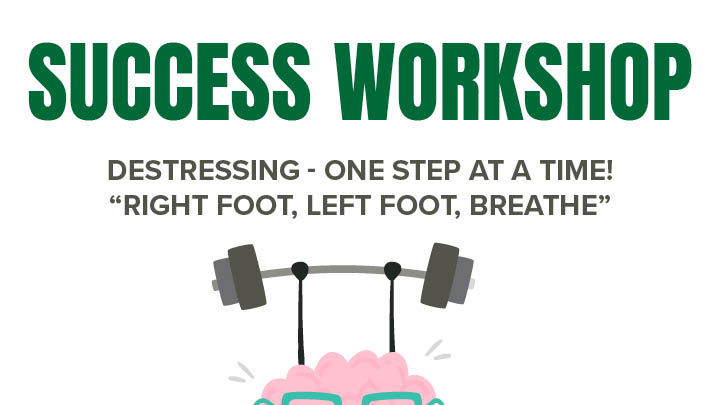 November 16, 2022
Noon - 1 pm

The Commons Wyllie Hall. D182
The Parkside Academic Resource Center (PARC) is holding Success Workshops offered by peers (who are strong students)!
This week, join them in learning about how to destress.