Success Workshop: DeStressing - One Step at a Time! "Right Foot, Left Foot, Breathe"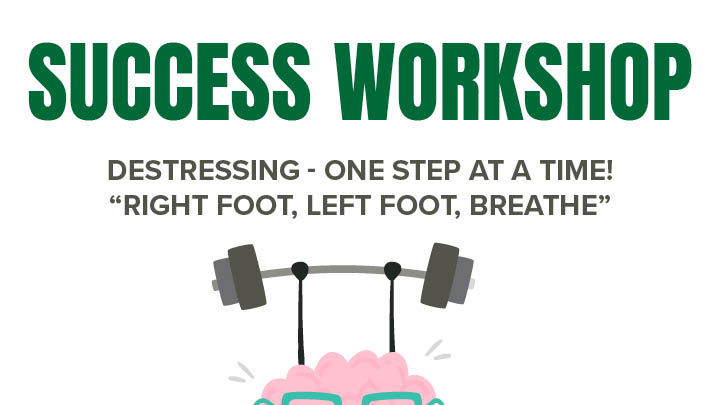 November 16, 2022
6 pm - 7 pm

Rita L105
The Parkside Academic Resource Center (PARC) is holding Success Workshops offered by peers (who are strong students)!
This week, join them in learning about how to destress.