GALLERIES: Roberto Torres Mata Exhibition (Closes)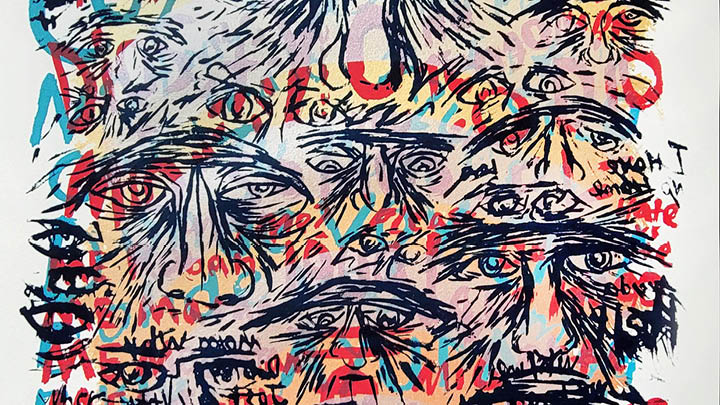 January 13, 2023
All Day
The Rita, Foundation Gallery
NOV 30, 2023 - JAN 13, 2023
Movement in the Markings / Movimiento en las Marcas
Seeking a broad look of human migration through movement and the rapid rise of displacement, I find the overlay of colors as sense of confusion through repetitive patterns and textures that are distinct from each other. The body of work captures a sense of emotional distress with thoughts using markings expressing moments of unpredictability, loss, and hope. I use screenprinting as a fast-paced approach to create multiple possibilities that differ from one another but retain an identity in relation with people who are seeking a new life or home in a different country.
Roberto Torres Mata is first generation artist from Huntington Beach, California and Rockford, Illinois, currently active in Madison, Wisconsin. He explores the complexities of migration from human and animal movements by using metaphors that further understand the issues of migration at the border. Roberto earned his Master's and Master's in Fine Arts in printmaking at the University of Wisconsin-Madison and earned his Bachelor's degree in graphic design from Western Illinois University of Macomb, Illinois. He exhibited his work nationally and internationally. His work has been exhibited at the Figge Art Museum, Zhou B Art Center, Chazen Museum of Art, Madison Museum of Contemporary Art, and the Metropolitan Muesum of Art. His work has been collected by universities and private collectors. Roberto was also a recipient of the Education Graduate Research Scholars fellow and a recipient of the Russell and Paula Panchenko Prize.