2021-2022 UW-Parkside Distinguished Alumni Award
Published: July 18, 2022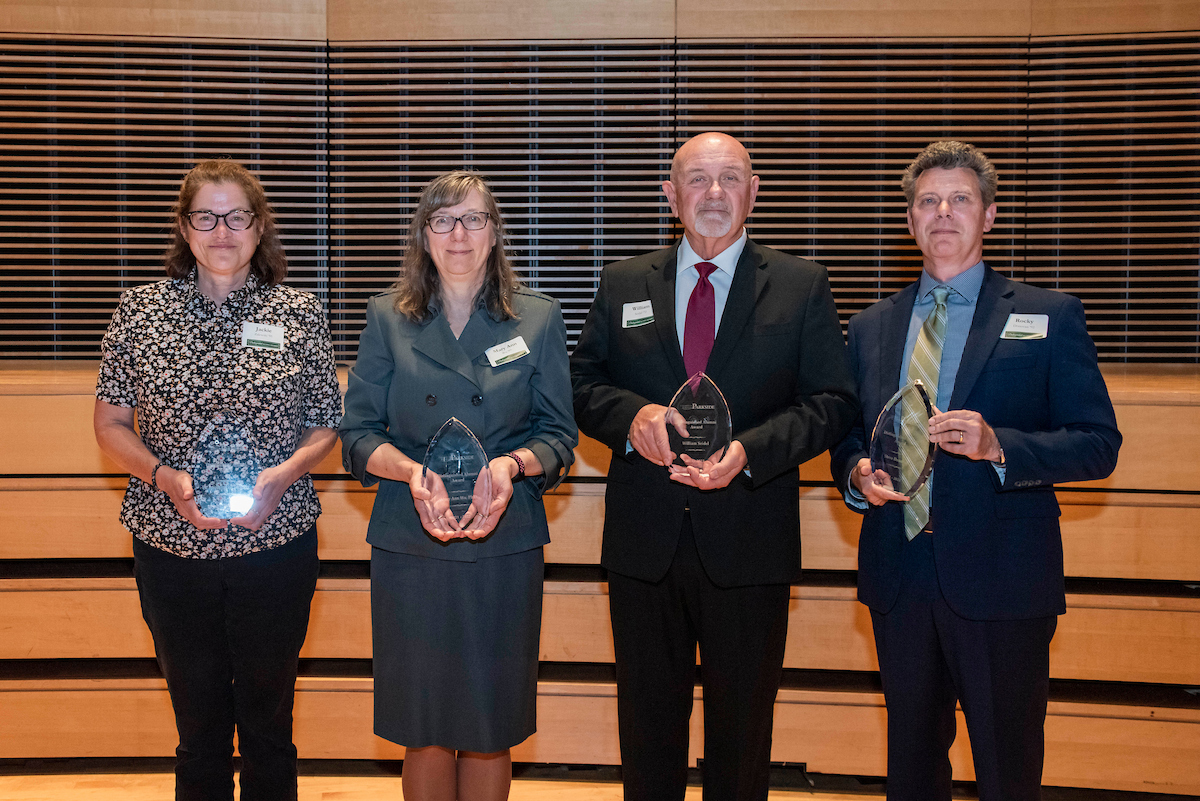 On Friday, July 15, the University of Wisconsin-Parkside honored eight individuals with the Distinguished Alumni Award. The 2021-22 UW-Parkside Distinguished Alumni Award recipients are: Steve "Rocky" Donovan '89 (Mount Pleasant, WI), Antoinette "Toni" Hansen '90 and MBA '99 (Pleasant Prairie, WI), Honorable Katherine Grace Leonard '82 (Honolulu, HI), Dr. Dannie Moore '04 (Richmond, KY), Barbara J. Osborne, JD '82 (Cary, NC), William "Bill" Seidel '72 (Mount Pleasant, WI), Dr. Mary Ann Wu '83 (Rockville, MD), and Dr. Jacqueline M. Zalewski '95 (Berwyn, PA).
In addition to honoring these alumni, UW-Parkside recognized the late Dr. Anna Maria Williams with the Lifetime Achievement Award. Dr. Williams left a strong legacy in the UW-Parkside campus community over the course of her decades of teaching and leadership. Her generous financial support to the university continues to impact students to this day.
To learn more about UW-Parkside's Distinguished Alumni Awards visit https://www.uwp.edu/alumni/awards/.
For the full gallery, CLICK HERE.