UW-Parkside's Linnéa Booher Recognized as one of the Marcus Performing Arts Center's 50 Women of the Arts
Published: October 3, 2019
SOMERS - UW-Parkside Annual Fund & Steward Coordinator Linnéa Booher has been selected as one of Marcus Performing Arts Center's 50 Women of the Arts, in honor of their 50th Anniversary. Her selection was announced recently in BizTimes Media.
"The performing arts have most significantly shaped and influenced my life. I'm very passionate about serving as an advocate for the arts in our community and throughout the entire state," says Booher. "Much like the Rita Tallent Picken Regional Center for Arts and Humanities here at UW-Parkside, The Marcus Performing Arts Center is a hub of arts and cultural performances. As a performer, theatre educator, and arts patron and administrator, I have first-hand witnessed the opportunities the Marcus Performing Arts Center has provided in entertainment, education, and engagement throughout the community. I'm proud to partner with The Marcus as an ambassador for their 50th Anniversary year as they continue to make the arts affordable and accessible for all."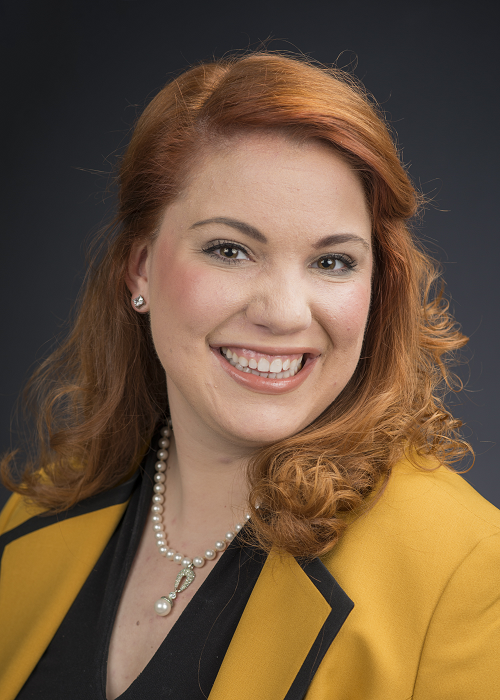 The 50 Women of the Arts and Future Women of the Arts will attend the Marcus Center's 50th Anniversary Celebration on October 30, raising funds for local arts education programs, in support free arts education for Milwaukee youth. Attendees will enjoy food and beverages at The 50th Anniversary Block Party on Water Street from 4 to 7 p.m. and the award-winning musical 'Hamilton' at 7:30 p.m.
The Marcus Performing Arts Center is home to the Milwaukee Symphony Orchestra, Milwaukee Ballet Company, Florentine Opera Company, First Stage and Milwaukee Youth Symphony Orchestra. The Marcus Center is located in the center of Milwaukee's downtown theatre district at 929 N. Water Street.
Media Contact:
John Mielke
Executive Director, Marketing & Communications
mielkej@uwp.edu
262-595-3226