UW-Parkside to host 5th Annual High School Honor Band
Published: December 19, 2019
By:

UW-Parkside Marketing & Communications
SOMERS - The University of Wisconsin-Parkside bands will host the 5th annual High School Honor Band on Saturday, January 4, 2020. The performance will be held at 7:00 p.m. in Bedford Concert Hall in the Rita Tallent Picken Regional Center for Arts and Humanities. The concert is free and open to the public.
Musicians are selected from a pool of students nominated by their band directors. This year, the ensemble is made up of members from fifteen high schools in the southern Wisconsin/northern Illinois area.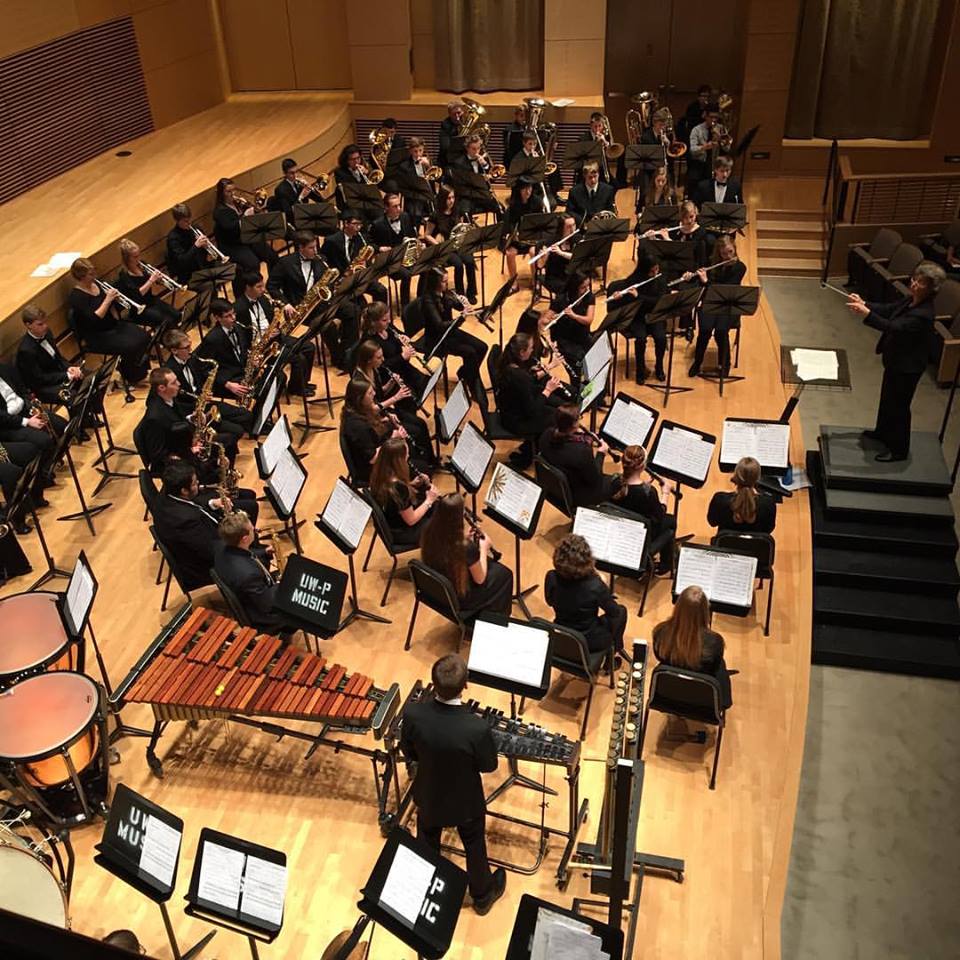 Conductor Laura Rexroth said, "These students are great ambassadors for their schools. We work with speed and intensity all day. The musicians see the music for the first time in the morning, and produce a performance in the evening!"
For more information, contact UW-Parkside director of bands Dr. Laura Rexroth, at rexroth@uwp.edu.
For more information about upcoming performances, click the link below: