Nancy Retana Rangers in Action
Published: February 5, 2016
What Diversity Means to Nancy Retana
Diversity is a mixture of different viewpoints or perspectives on the world we all share. Whether those differences stem from race, religion, sexuality, disability or whatever is irrelevant. Diversity enables one to examine a situation from various points of view. It is the ability for differences to coexist together in a mutual understanding.
Congratulations Nancy!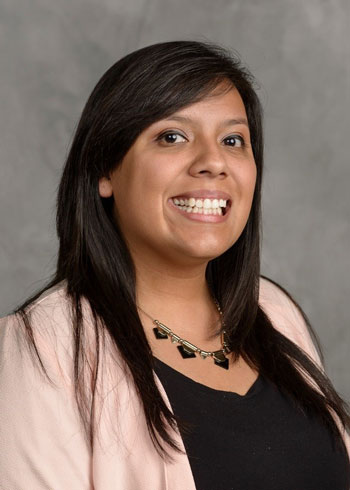 The University of Wisconsin-Parkside learning community is one of the most diverse in the entire UW System. It is the diversity that enhances and broadens the educational experience UW-Parkside students enjoy and from which they benefit.  
The UW-Parkside Rangers in Action: I.D.E.A. (Inclusion, Diversity, Equity, and Accountability) Leadership Champion Awards, sponsored by the Office of Diversity and Inclusion and the Inclusive Excellence Committee, recognize individuals dedicated to ensuring that UW-Parkside is a place where diversity and inclusion efforts are intentionally integrated into the core aspects of our campus.