Students Celebrate Their Admission to UW-Parkside
Published: May 24, 2022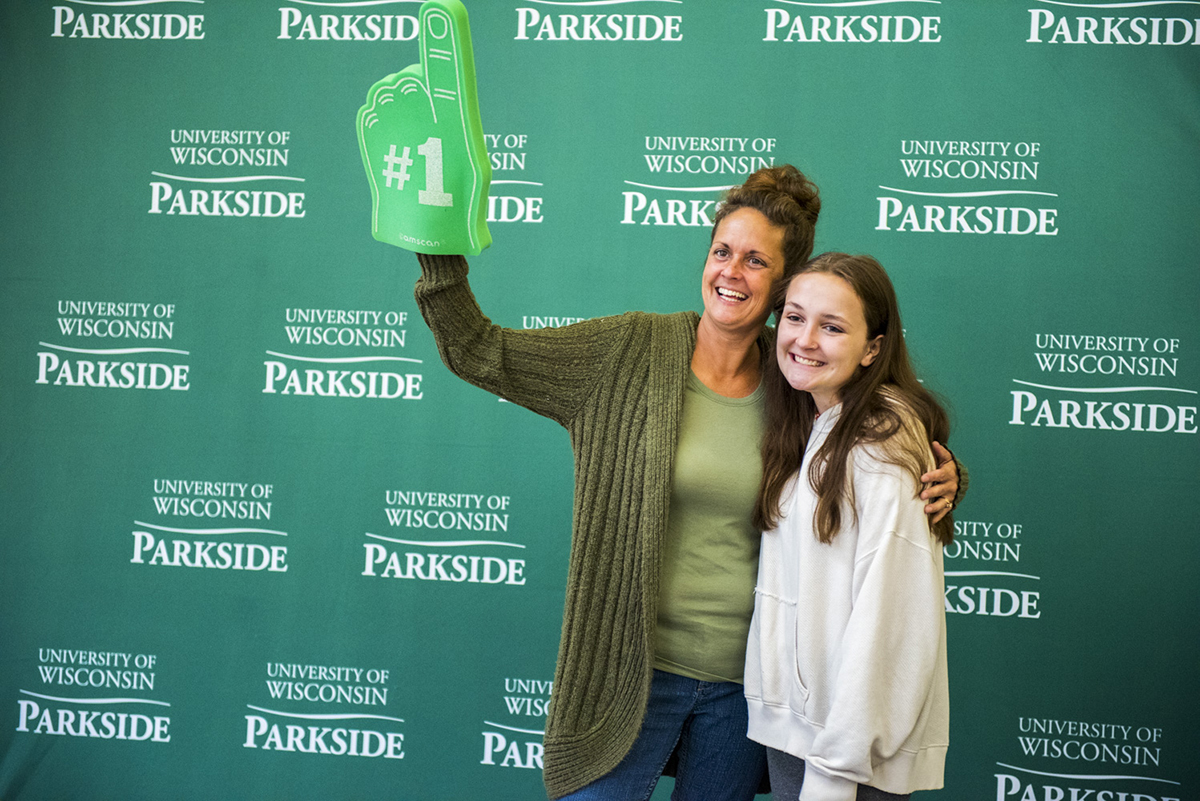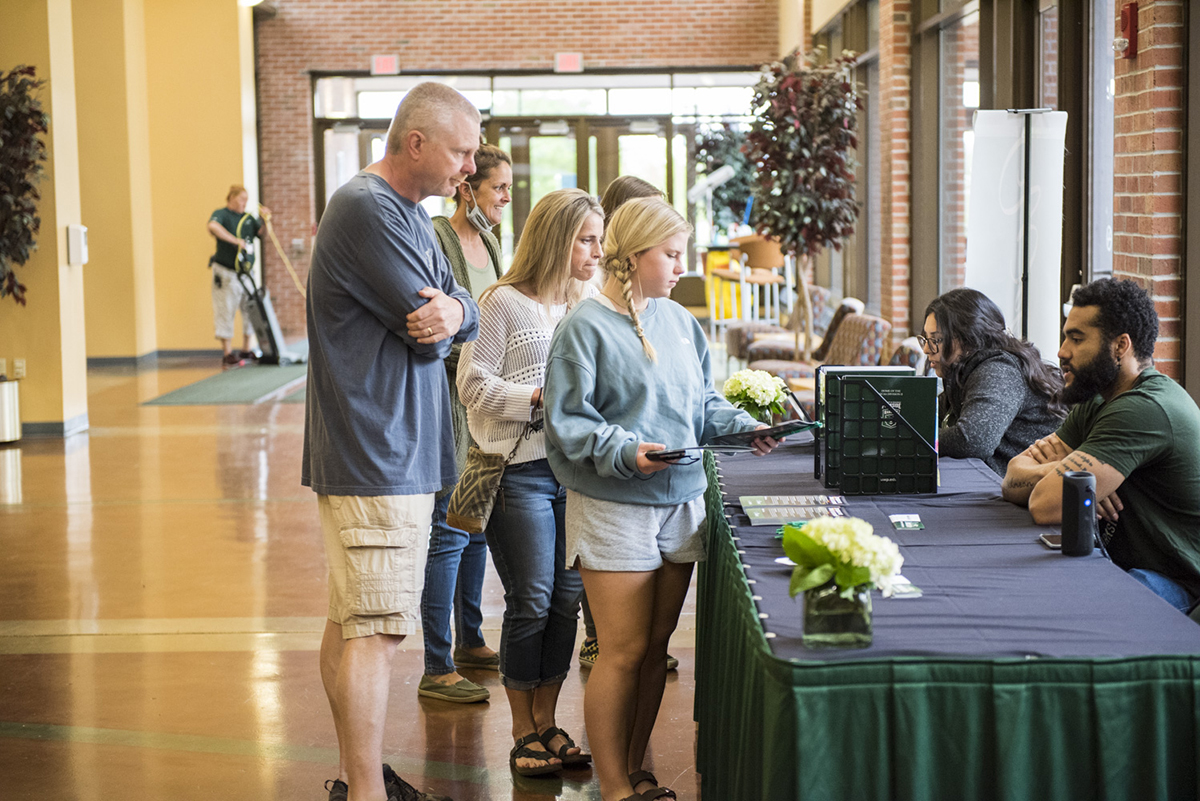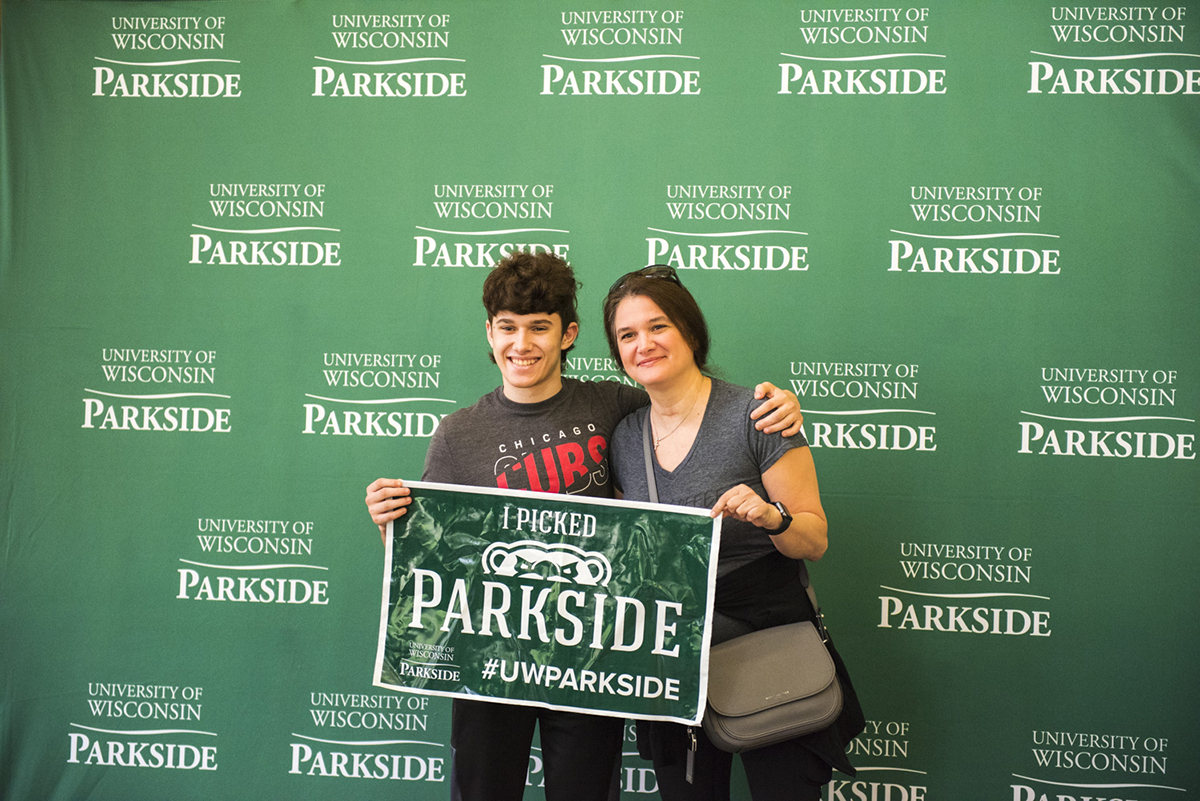 UW-Parkside recently hosted an Admitted Student Day, where newly admitted students and their families celebrated their acceptance to the university. After registering, several students took selfies to show off their new school pride.
The morning program started out with campus ambassadors getting everyone fired up with a school cheer, and then a welcome to the incoming Class of 2026. Every student then crossed the stage to acquaint themselves with their eventual graduation from UW-Parkside and received a small gift. Central High School District of Westosha was well-represented with several newly admitted students in attendance.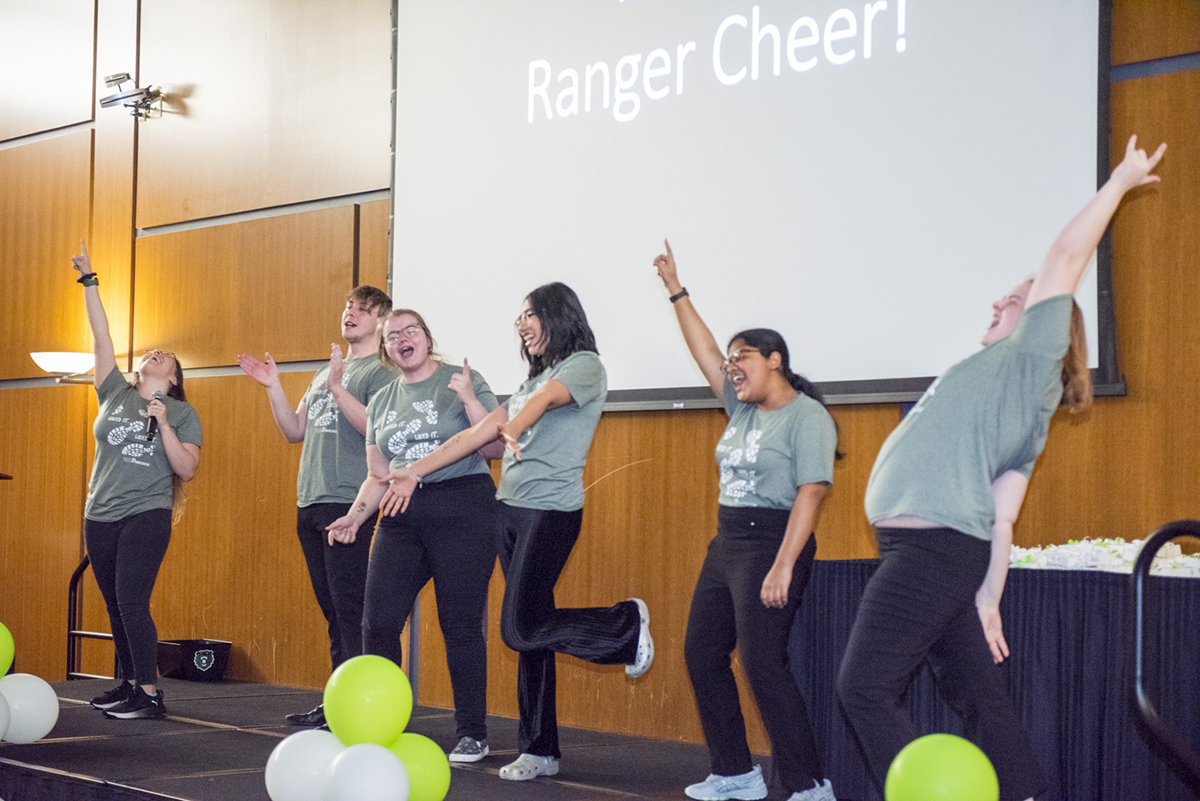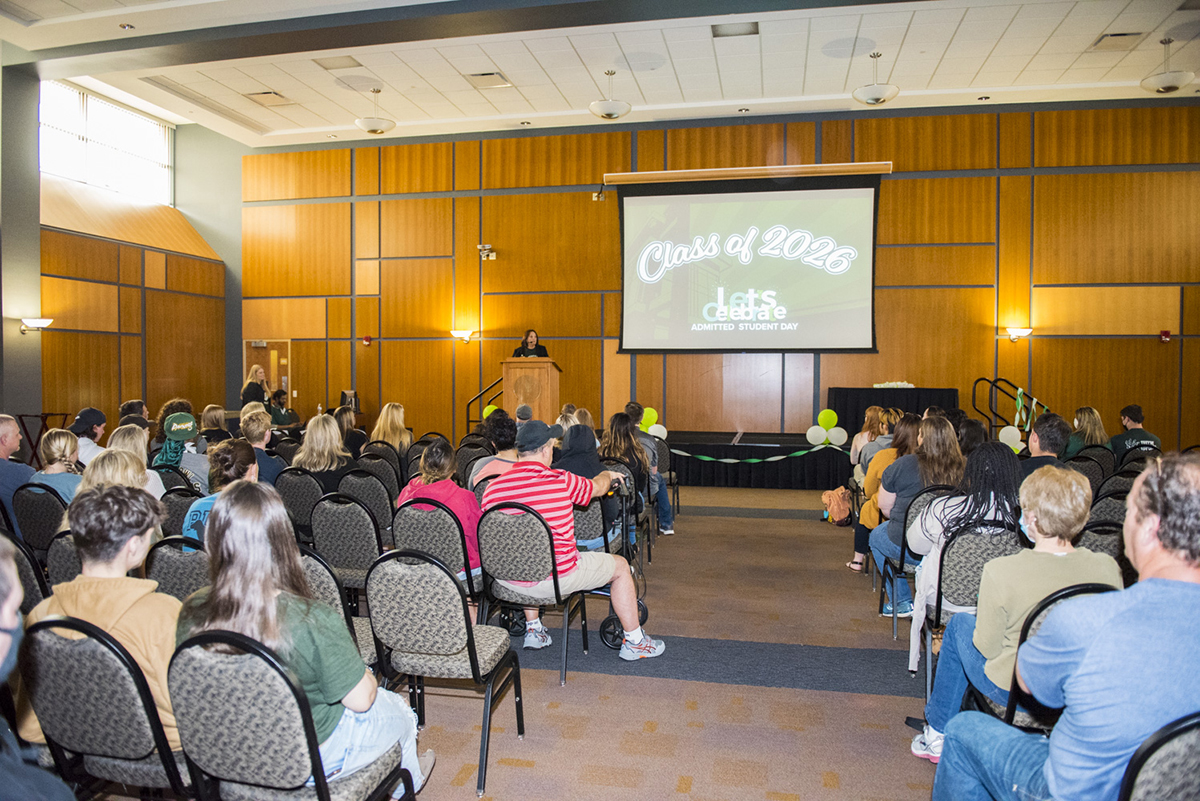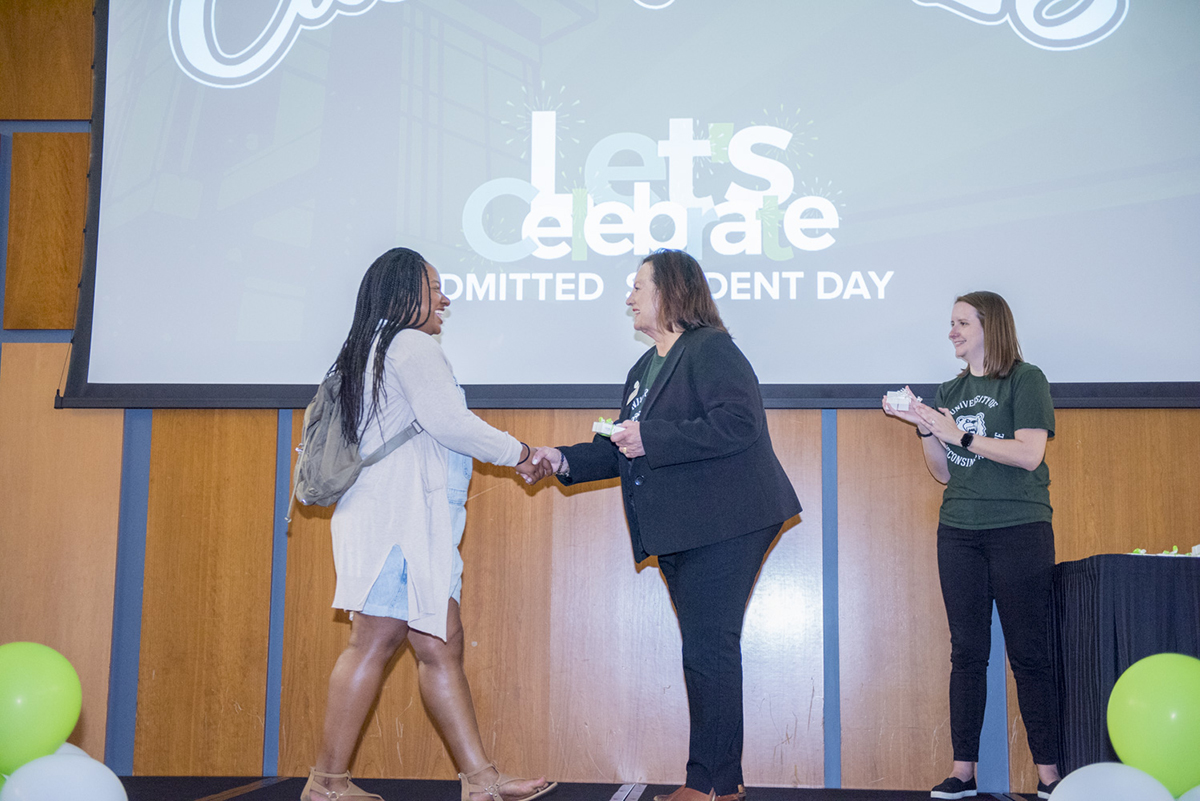 New Student Services Coordinator Caitlin Dobson presented the next steps on the students' journey before other staff from housing, financial aid, advising and career support, and orientation familiarized the students with some of the options available to them. At the end of the presentations, three students were selected to receive $500 scholarships.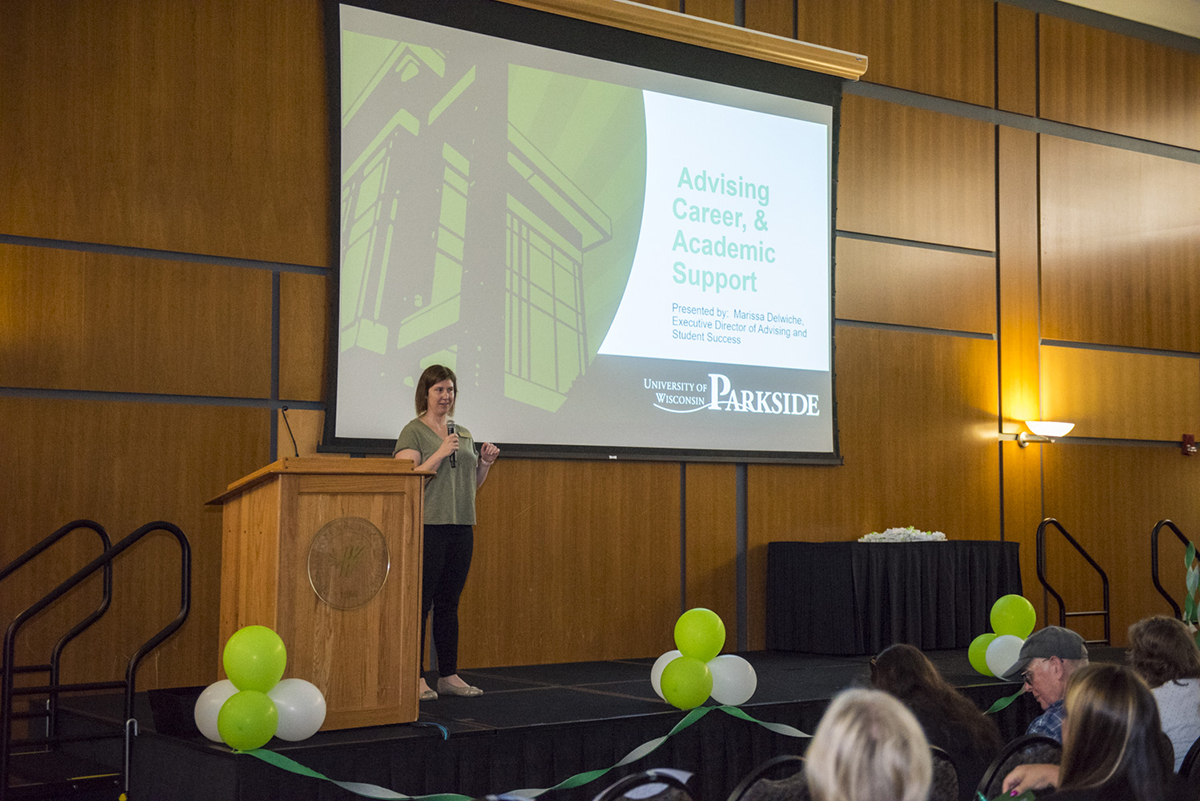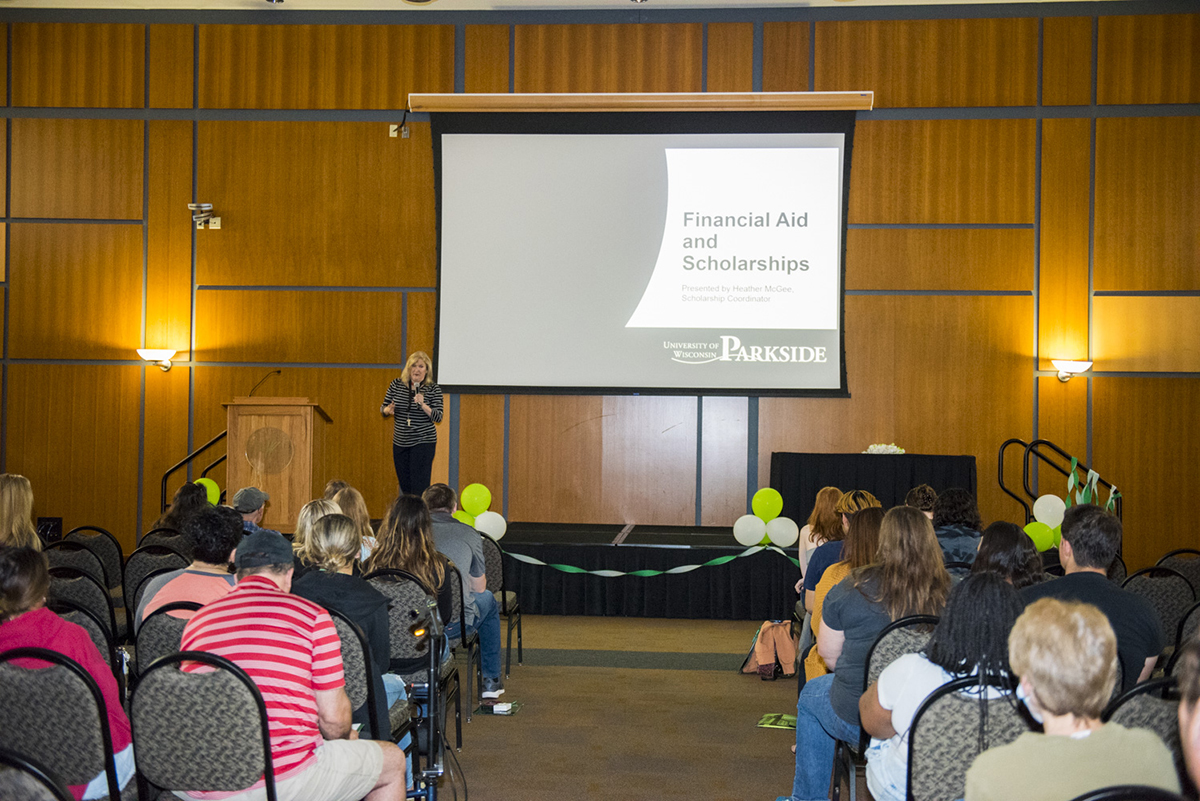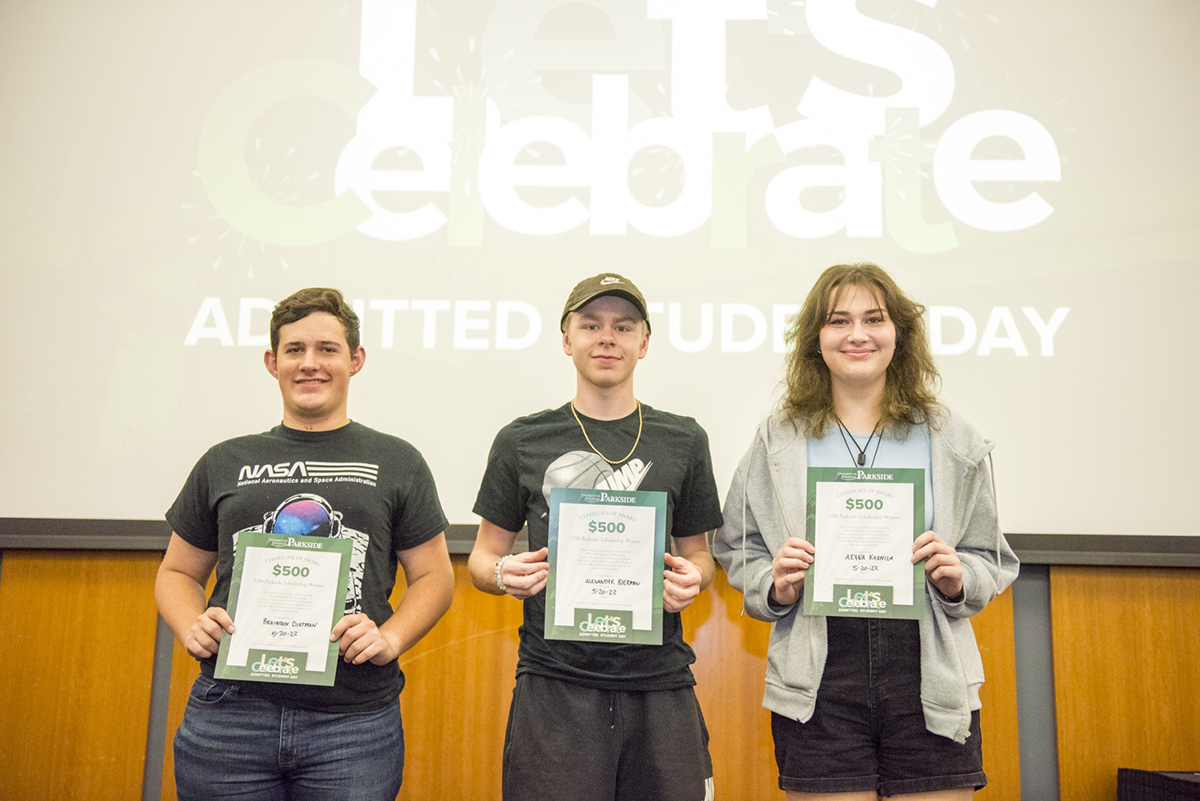 Students and their families attended a resource fair where they could ask questions from staff representing various offices/departments including Athletics, Financial Aid, Student Support Services, and the LGBTQ Resource Center. Each of the colleges had faculty and staff to present opportunities and answer student questions. Once students had their questions answered, they were offered a tour of campus.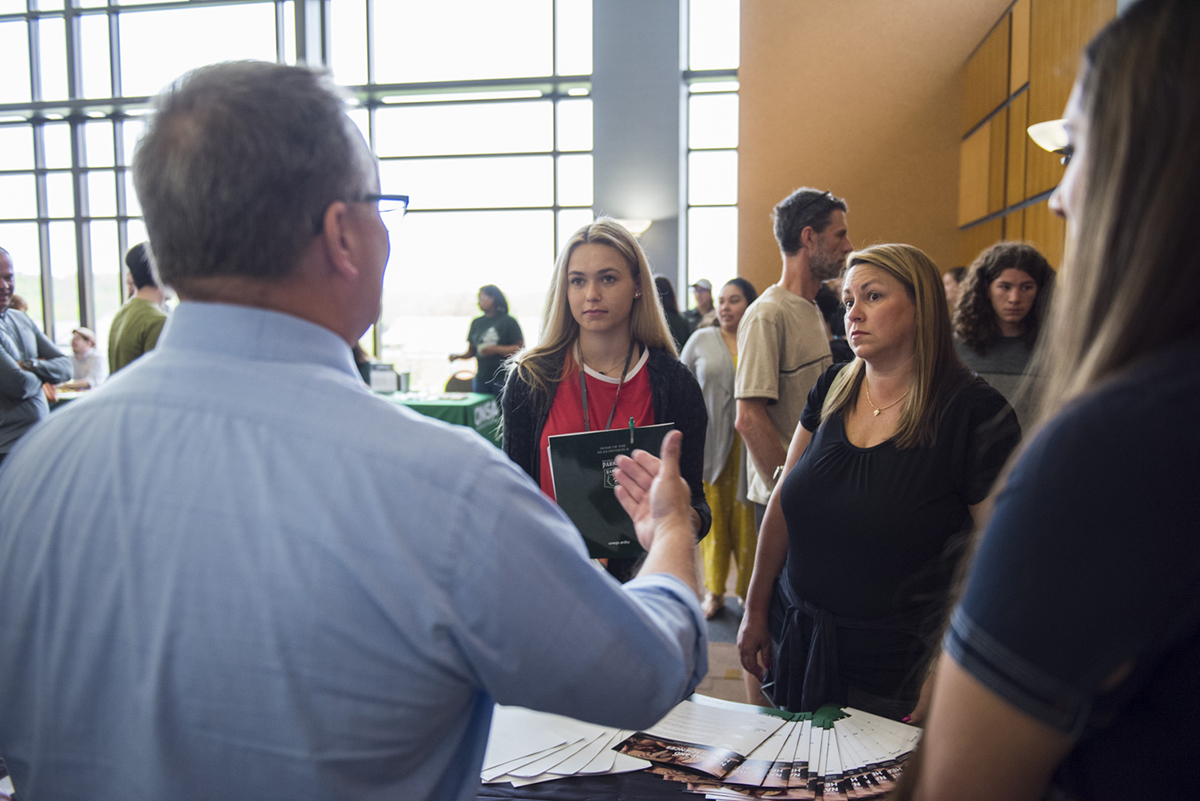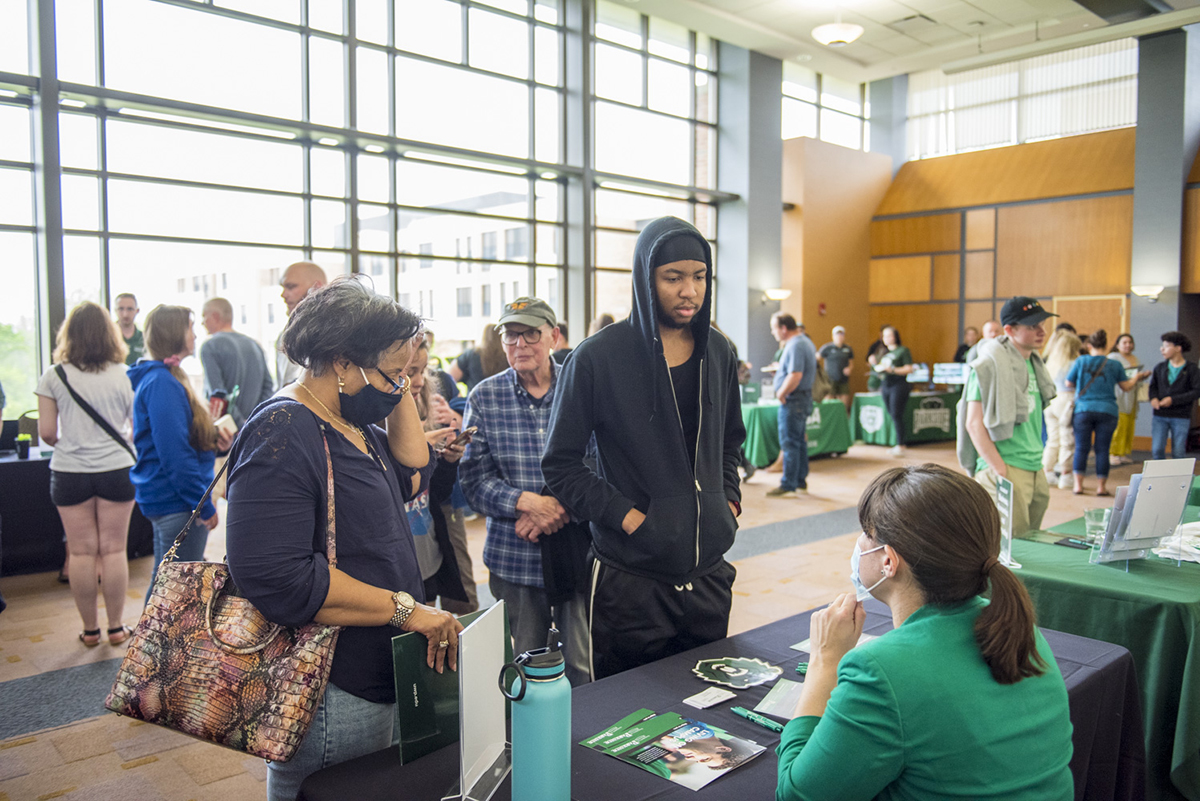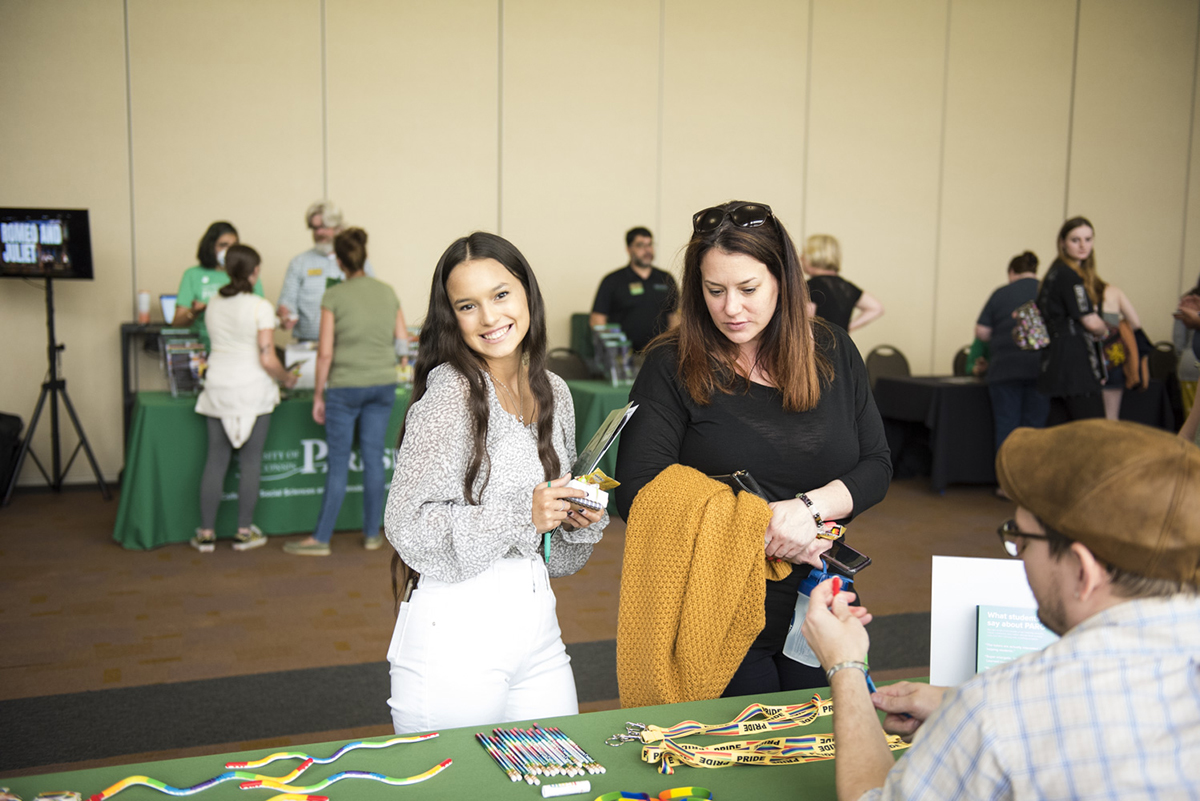 Kim Sekas, Director of Marketing and Design sent each student a video of their day, so they would receive it by the time they got home and have a lasting memory of their experience with UW-Parkside.