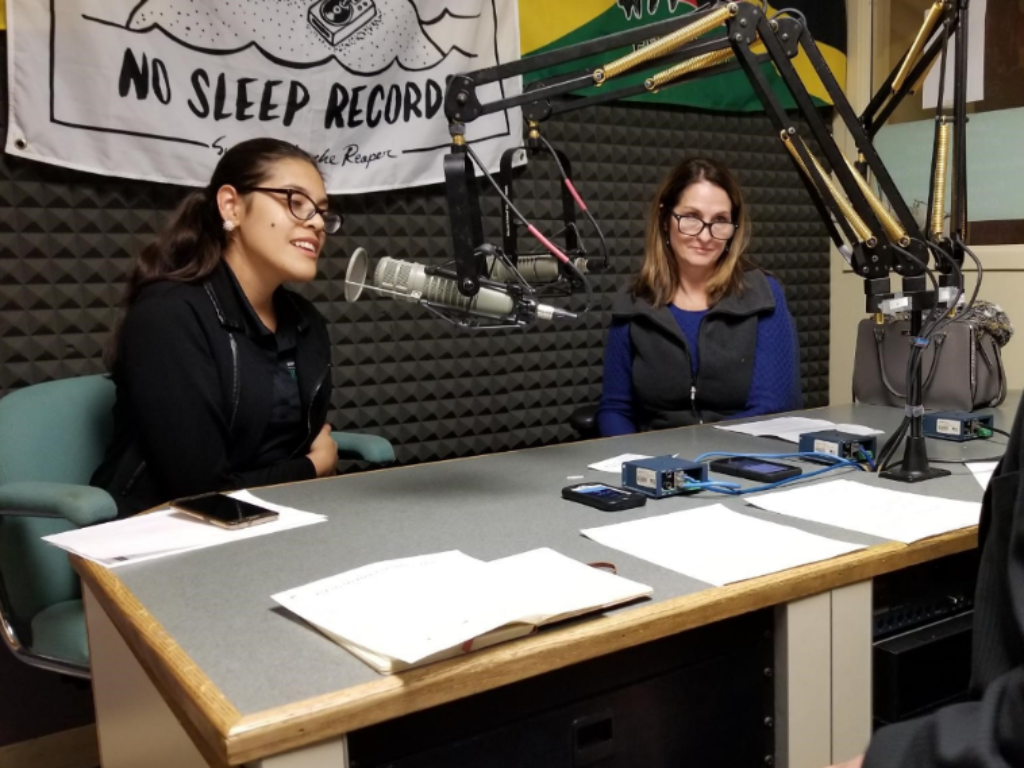 UW-PARKSIDE CHOSEN FOR THE ADULT LEARNER 360 ACADEMY
Published: December 11, 2018
The University of Wisconsin-Parkside has been chosen from more than 40 applicants as one of 15 Hispanic Serving Institutions or Emerging Hispanic Serving Institutions to implement the Adult Learner 360 Academy. The academy is offered in partnership by the Council for Adult and Experiential Learning (CAEL) and the Latino student advocacy group Excelencia in Education to expand and strengthen their service toward Latino adult students.
Latino adult students are often faced with obstacles when attempting to earn their college degree the include family responsibilities, current career demands, and fewer opportunities for federal aid. According to Deborah A. Santiago, co-founder of Excelencia, less than one in four Latino adults has a college degree. UW-Parkside wants to change that.
This three-year initiative will equip UW-Parkside with the tools and support it needs to thoroughly examine how the institution serves its adult students, as well as enabling the creation of innovative practices to better serve adult Latino students from enrollment to graduation. Funding for this initiative includes $5,000 in years one, two, and three to support research, evaluation, and data collection; $5,000 in years two and three to support implementation of action plans; and $5,000 per institution per year for travel expenses.
Continuing Education Director Crista Kruse emphasizes the importance of this opportunity: "This is an exciting initiative that will expand our efforts to serve adult Hispanic students and provide an opportunity for our campus to join a cohort with other selected institutions to share ideas and best practices."
The toolkit offered by CAEL through the Adult Learner 360 Academy includes a detailed report on UW-Parkside's current services to adult Latino students along with recommendations for future practices. UW-Parkside will attend the Community of Practice meeting with other HSIs and EHSIs to develop action plans and share best practices, including assistance with research and data collection, input on the development or improvement of ongoing support services, and have access to the featured case study published at the end of the project.
The senior leadership team who will support and implement the Adult Learner 360 Academy at UW-Parkside is grateful to the foundations whose support make this initiative possible, including Kresge Foundation, Great Lakes Guarentee Corporation, and Greater Texas Foundation. The team also extends many thanks to CAEL and Excelencia in Education for providing UW-Parkside with the opportunity to better serve its adult Latino students.
To learn more about adult learning at UW-Parkside, please visit uwp.edu/adult or contact Crista Kruse at kruse@uwp.edu. Gia Guttierez and Crista Kruse joined John Mielke on "Parkside Today," which airs tuesdays and wednesdays on WIPZ 101.5, to talk about the important role of the continuing education and community engagement offices. To listen to the interview visit www.uwp.edu/explore/news/parksidetoday/ptkruse.cfm