Athletics and Art come together in UW-Parkside Galleries
Published: September 18, 2019
By:

Colin Matthes, UW-Parkside Galleries
SOMERS – Sports are ever-present in American culture. Athletes are given an incredible platform and expected to entertain; but sports have always been more than just a game. Athletes are citizens, citizens with huge voices.
 Whether it is the black power salute by Tommie Smith and John Carlos during the medal ceremony at the 1968 Olympics, the Phoenix Suns playing in Los Suns jerseys in opposition to Arizona's immigration law SB 1070, the increasingly frequent coming out of gay athletes, or Kaepernick taking a knee; athletes use their unique positions as idols and influencers to change our cultural consciousness, often at great risk to their careers. It is worth noting the large role visual culture plays in each of these examples. When art and athletics are combined, the result is often powerful cultural impact. The artists in this exhibition carry this spirit, not satisfied to exist merely in the worlds of art or sport, they use these languages to examine larger cultural phenomena.
Dylan Miner, American artist of Metis and settler descent and Director of American Indian and Indigenous Studies at Michigan State University, will exhibit the project, A bundle of Twigs (is strong). For this project he carved 30 portraits of Indigenous Major League Baseball players into baseball bats. Each bat become a portrait of a specific player and each bat is inked and a relief printmaking technique is used to print on paper. The finished work includes the bats and the paper.
Marcela Torres confronts the viewer with embodied research and protest into contemporary American social structures. Torres is a performance artist using Mixed Martial Arts whose audience ranges from art viewers to MMA fans. She has performed at the Museum of Contemporary Art Chicago and has exhibited at Petzel Gallery (NYC). Her works ask the questions, "Will you care if someone hurts me? Or am I just another nameless body?"
Nicolas Lampert, a Milwaukee based interdisciplinary artist with work in the Museum of Modern Art, the Milwaukee Art Museum, and the Library of Congress, will exhibit the project, Sports/Climate is a timeline that visualizes the climate emergency and the planets rising Co2 levels. It is paired with a second timeline - the changes in the hat design for the Milwaukee Brewers over the past fifty years. Visualizing the climate emergency with objects (baseball hats) that are easily recognizable is a means to educate and inform about the vast changes in Co2 levels over a short time period and the urgent need to collectively combat this planetary emergency.
Vedale Hill, Milwaukee is co-owner of Jazale's art studio, an arts and education studio servicing youth ages 5-18. For his project Hoop Dreams Vedale works with youth to create improvised basketball hoops. Youth learn carpentry and measuring skills when making these hoops, while also creating public spaces to gather and play. For this exhibition Hill made a series of paintings that use basketball to speak to larger concerns about urban black life.
Straight Laced, a solo exhibition by Jacqueline Surdell is adjacent to this exhibition both in proximity and theme. Surdell, an athlete and ex-volleyball player, uses the drive and endurance honed as an athlete to make physical, weighty tapestries from rope and repurposes sport detritus, like old gym flooring, in her sculptural works. Surdell, MFA, School of the Art Institute of Chicago, has recently exhibited at South Bend Art Museum, Chicago Artists' Coalition, and Western Exhibitions, Chicago.
Contact:
Colin Matthes
Gallery Director and Curator
University of Wisconsin-Parkside Art Galleries
galleries@uwp.edu
Triple Double: Artists Using Sport to Influence Culture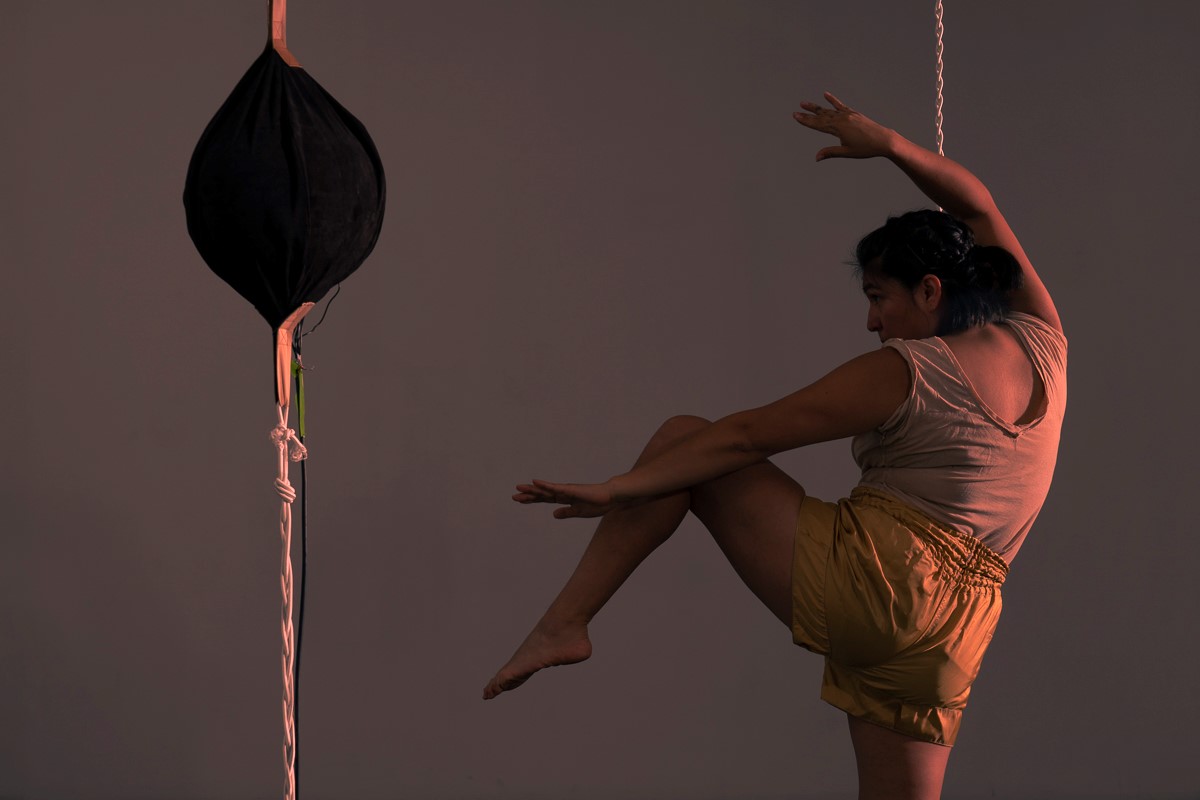 Dylan Miner
Marcela Torres
Nicolas Lampert
Vedale Hill
Fine Arts Gallery
University of Wisconsin-Parkside
September 3 – October 25, 2019
Reception: Thursday, September 19, 4-6pm
Straight Laced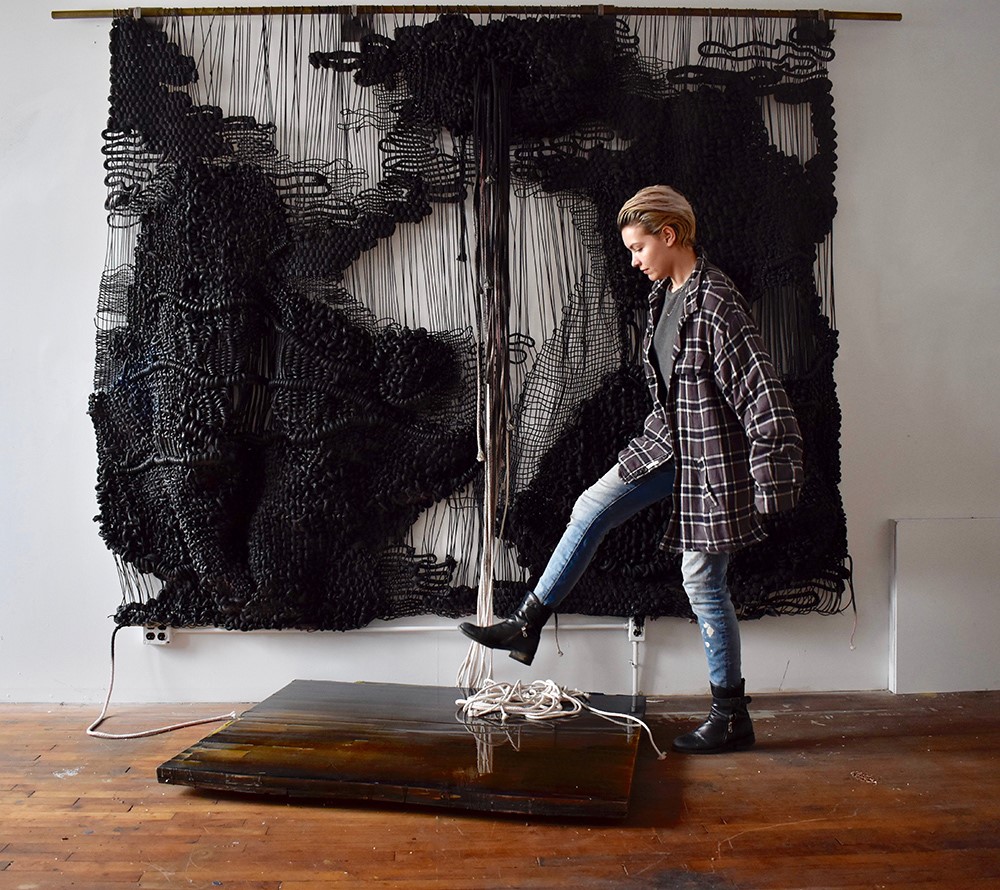 Straight Laced, Jacqueline Surdell
Foundation Gallery
University of Wisconsin-Parkside
September 3 – October 9, 2019
Reception: Thursday, September 19, 4-6pm