Business and Education Partners
Published: October 29, 2014
More than 50 high school freshmen from Kenosha Tremper High School, and Indian Trail High School and Academy will be graduating in just five weeks. To be sure, their high school careers will take a little longer. The graduation later in November will be from the Business and Education Partners Program (BEPP) developed by the Kenosha Area Chamber of Commerce in collaboration with the Kenosha Unified School District, UW-Parkside, Gateway Technical College, and Carthage College.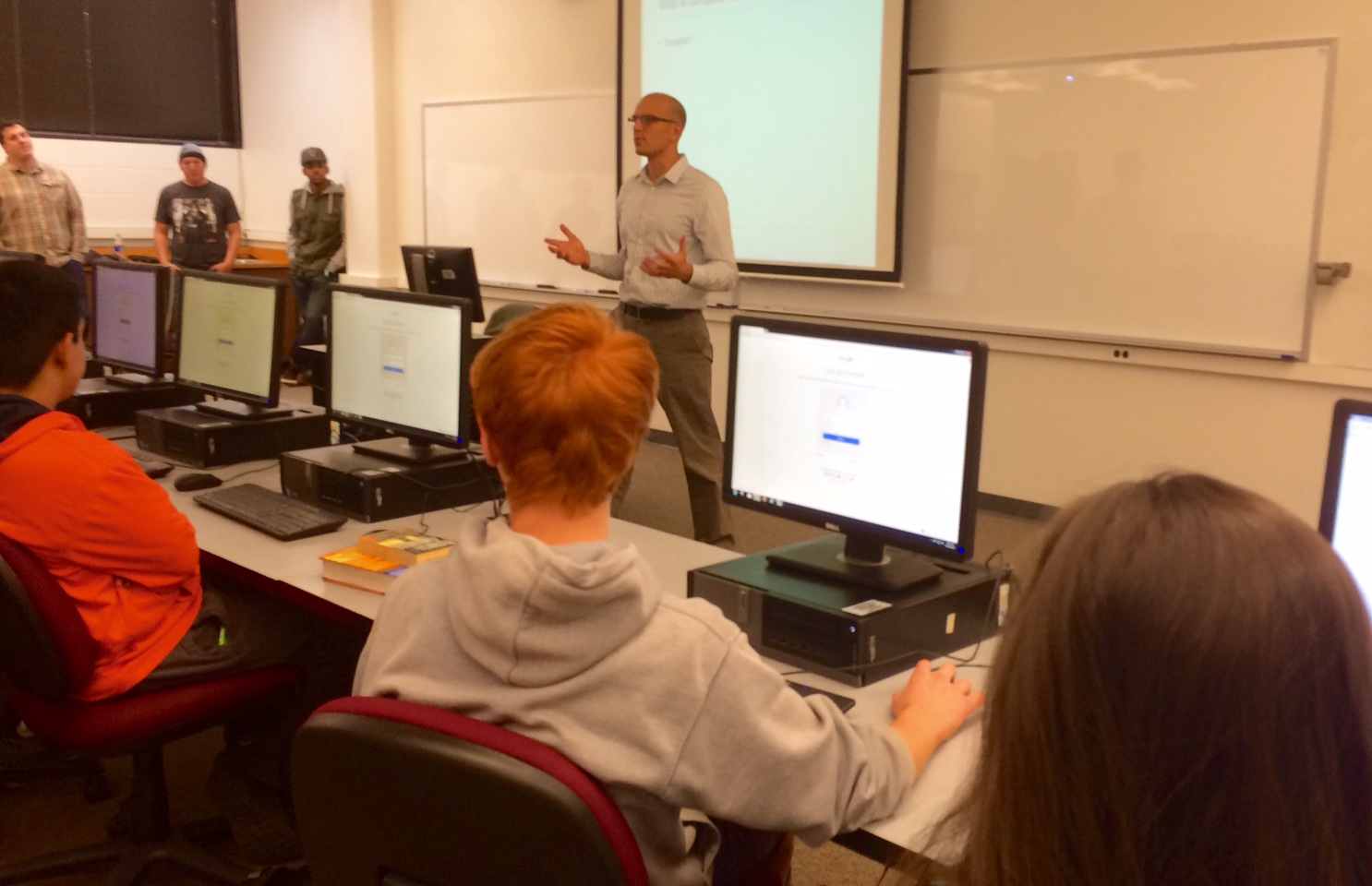 Assistant Professor Derek Riley speaks to more than 50 high school freshmen from Kenosha
The goal of the program is to help high school freshmen gather experience and information so they can make better education and career choices. In addition to the computer science class at Parkside, students will participate in nursing, photography, and graphic design courses, among others. Beyond the classroom, trips to manufacturing partner XTen Industries allow students to see how their education will be applied.
Wednesday, students heard from UW-Parkside Assistant Professor of Computer Science Derek Riley about the need for computer science graduates. "We had 100 percent of our graduates from last spring employed," Riley said.
In addition to learning about computer science, the high school freshmen built a mobile app. Riley is one of the UW-Parkside faculty members working with Parkside computer science students to develop a schedule app for Kenosha Area Transit. The app will help Kenosha Area Transit riders know exactly when the next bus will arrive at a particular stop.