Students Win Big With The Big Idea Innovation Challenge
Published: November 28, 2018
Application Deadline: February 1, 2019  |  Winners Announced: February 15, 2019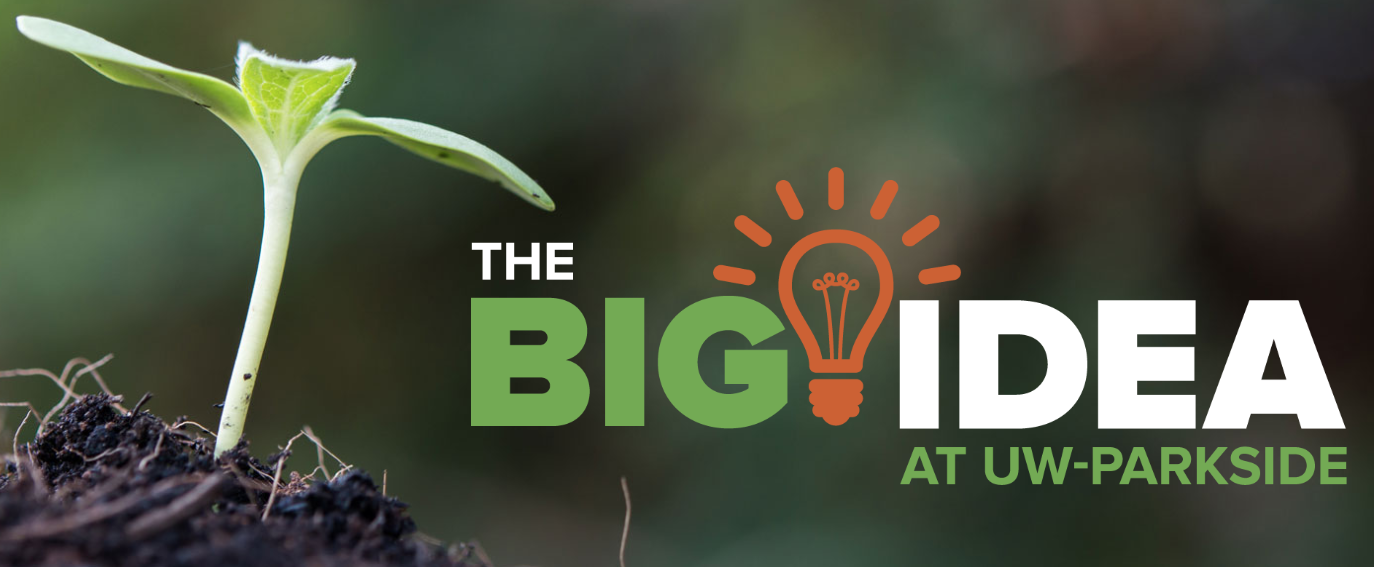 Recently, UW-Parkside student and 2017 Big Idea Innovation Competition winner Cassie Van Hoof launched her Purrfect Pal, a product designed to help curb inappropriate or unwanted behavior in cats in a safe and efficient way. Van Hoof created and developed the product through support and assistance provided to her as a winner of the Big Idea Innovation Competition.
"Receiving the Big Idea grant reassured me that my idea was actually a good one and that there was opportunity to expand," Van Hoof said. The grant represented validation that the product might be marketable and interesting to others.
Now through Feb. 1, 2019, UW-Parkside students have the opportunity to develop and pitch, and  earn funding and support for their business endeavors through the Big Idea Innovation Challenge. To submit an application or for more information visit https://www.uwp.edu/connect/businessandcommunity/ventureparkside/bigidea.cfm
UW-Parkside students have the opportunity to develop their own BIG IDEAS -- innovative ideas and start-up initiatives, and receive funding for their ideas, through the BIG IDEA Innovation Competition provides. Winning projects receive $2,500 from the Parkside Venture Fund, depending on project needs, to be used within one year to develop their idea to the next stage of growth.
If your idea is chosen, you'll have access to campus resources that may help them advance your idea, including The App Factory, the Digital Design and Fabrication Lab, the Small Business Development Center (SBDC), and University of Wisconsin System Technology Foundation (WiSys).
Learning Experience
Van Hoof says that she learned a great deal regarding both her product and her business model through the process of applying for and receiving the Big Idea Grant. "I have learned a lot regarding testing and extraction processes that will benefit and validate the product," Van Hoof said. "I've also learned that I know exactly zero things about running a business and that I definitely benefit from and rely on the resources provided by both WiSys and UW-Parkside on that front."
UW-Parkside believes in the creative power of its students and wants to explore how ideas like yours have led to life changing products. The goals of this competition are to get your creative mindset flowing, advise you on how to begin work on your idea, answer questions about the competition, and get you started.
Where applicable, funding from the Venture Parkside Fund will be used to prepare your idea for funding opportunities from agencies across the state, such as the Angel Investor Network, WiSys Technology Foundation, UW System/UW Extension, Wisconsin Economic Development Corporation, and the BrightStar Wisconsin Foundation, Inc. 
The past three winners were Nikolai Lumpkins (2017- The Pillar Project), Cassie Van Hoof
(2017- Purrfect Pal), and Jeremy Preischel (2018- Automated Vertical Farming). These UW-Parkside students took advantage of the opportunity to pitch their idea and get funding for their future business endeavors, and you can too. 
This funding opportunity provides you with funds and expertise needed to successfully take your idea from "spark" to "seed," as you prepare to seek support from competitive funding sources statewide.
If all you have is an idea, the BIG IDEA initiative provides the resources to help you develop and present it for the chance to turn your idea into $2,500 (or ultimately much more) as it develops into fruition.
One winner of the challenge is selected to enter the Wisconsin Big Idea Tournament, which provides an opportunity to win additional funding. You can follow Van Hoof on social media @efoxenllc and visit her website at purrfect-pal.com.