UW-Parkside Announces 2019 Big Idea Competition Winners
Published: February 19, 2019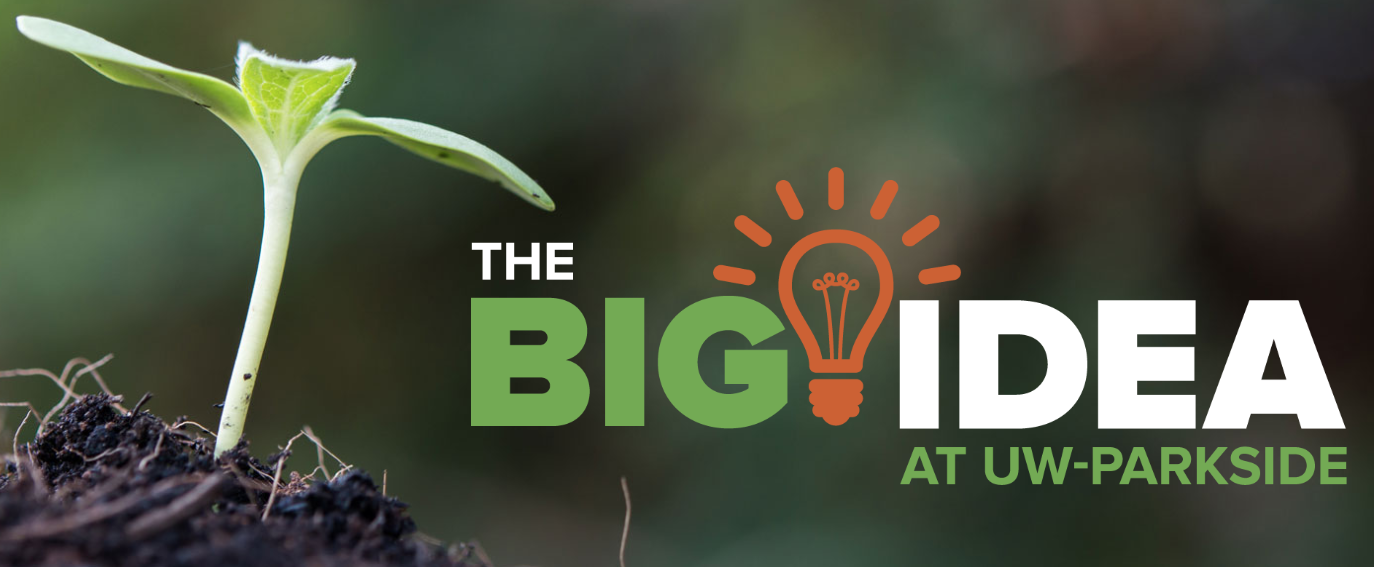 UW-Parkside is proud to announce chemistry majors Sam Rozzoni and Mya Peterson have been named the 2019 UW-Parkside Big Idea award for their project titled "Novel Nutrition Supplements for Physical and Cognitive Enhancement in The Aging Population." As a result of this achievement, they will receive funding for their research and an invitation to represent UW-Parkside and present at the statewide WiSys Big Idea Challenge on Saturday, April 13 from 9 a.m. to 3 p.m. at Northwestern Mutual and Cream City Labs in Milwaukee.
Rozzoni is a junior majoring in chemistry. He attended St. Catherine's High School in Racine. Rozzoni says that winning this competition is an important accomplishment to him because it helps validate all of his efforts. "To win this competition means quite a bit to us. Throughout my time doing research, I have been learning a lot and put a ton of hard work into this project. Winning this competition has given me the reassurance that my hard work has actually paid off and gives me encouragement to keep improving upon this creation," Rozzoni said.
He goes on to explain that this research is very important because of the potential it has to revolutionize an existing market and help a large number of people. "Our project will bring a new product into the field of health supplements. It is a product that the industry has not yet seen. The proposed compound has the potential to cognitively and physically improve on the health and wellbeing of individuals suffering from a variety of health issues. The combination of two molecules into one powerful and unique compound will hopefully have benefits beyond what we can imagine," he said.
Rozzoni views the chance to compete in the statewide challenge as a valuable networking opportunity that has the potential to improve and inspire his continued research. "Being given this opportunity will allow us to take our ideas to the next stage. Hopefully this exposure will connect us with experts in the field that will be able to lead us in the right direction. The support and exposure that will result from this opportunity will be greatly appreciated. Getting the chance to compete at this level gives us the extra motivation to continuously improve our idea," Rozzoni said.
Peterson, Rozzoni's partner on this project, is sophomore industrial chemistry student from Racine who attended Union Grove Union High School. To her, winning the competition has confirmed that her work will someday help many people, and has solidified her resolve to pursue her research. "This competition has given me an even greater belief in the importance of this project. I have faith that someday this idea will be able to greatly better people's lives and with the generous support from UW-Parkside, I know that we will have the means necessary to succeed," Peterson said.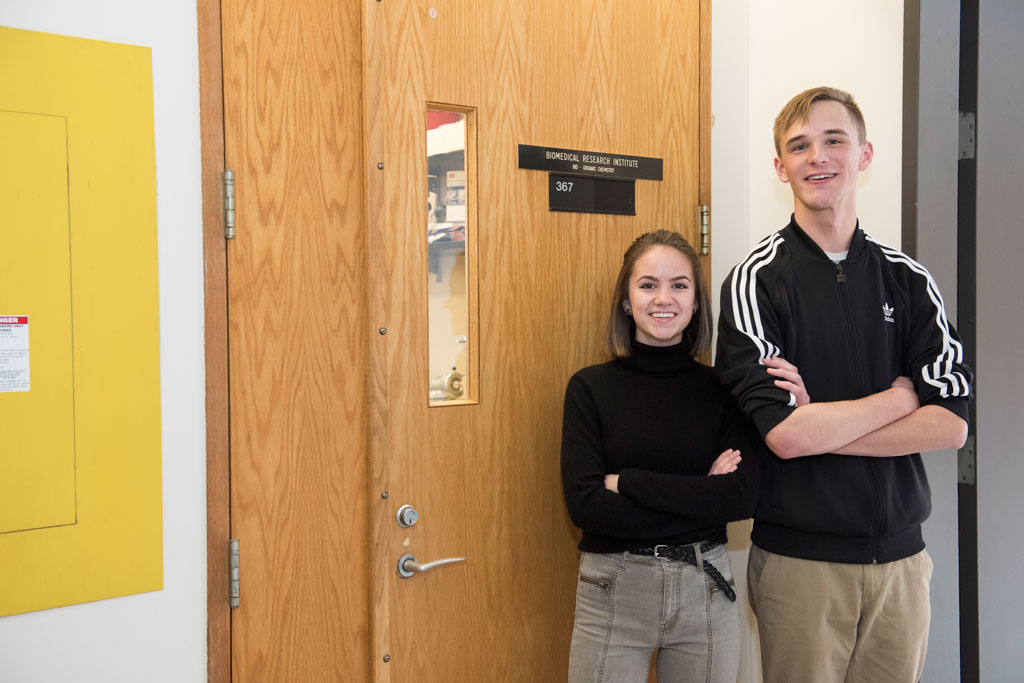 Peterson asserts that the importance of their research lies in its potential to improve the health and wellbeing of people. "The molecule that my lab partner and I have been working on will be able to enhance both physical performance and brain function, as well as build and restore muscle mass. I believe that this product could be very beneficial to the health industry and hope that someday it will be able to provide many people with the nutrition they need," she said.
Peterson views the WiSys Big Idea competition as a tremendous learning experience and is looking forward to receiving more feedback on their research. "I am honored to be able to represent UW- Parkside and present this novel idea at the WiSys Big Idea Challenge. I'm excited to share this project statewide and to hear responses from others to this new product. I feel that I will be able to learn a great deal from this experience and look forward to the challenges ahead," Peterson said.
UW-Parkside Assistant Professor of Chemistry Dr. Daryl Sauer served as a project advisor for Rozzoni and Peterson. "I am very proud of both Sam and Mya for their hard work, excellent ideas, and high level of achievement. Their research is a perfect combination of a project that not only is an innovative solution that could help improve the quality of life for a significant number of people, but also could prove to be the foundation of a product which would fulfill existing demand in a viable market. It is exciting to be part of a university that affords students the opportunity to gain invaluable research experience through opportunities like the Big Idea Competition," Sauer said.