Chancellor Debbie Ford Reaction to Budget Proposal
Published: February 28, 2019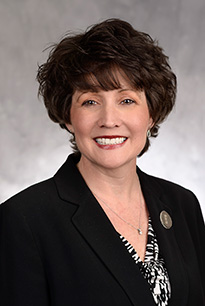 Today's innovative and evolving career opportunities, such as those which are growing in our region, require education beyond high school. A great majority of those positions will be filled by individuals with bachelor's and master's degrees. The state biennial budget proposal put forward by Governor Tony Evers, with strong support for the UW System, is a positive step toward increasing affordable access to a university degree.
UW-Parkside, founded by the community for the community 50 years ago, has had extraordinary impact on lifelong learners throughout southeastern Wisconsin.
The university is in the center of the Chicago-Milwaukee mega-region, and an important part of the tremendous growth in the Kenosha-Racine corridor.  
Business and community partners turn to UW-Parkside to solve their toughest challenges. We will continue to prepare graduates with the knowledge, skills, and ethical responsibility to meet the needs of the future workforce in a competitive global economy.
While we are celebrating our "Bold Beginnings," we are simultaneously "Future Focused" on the exciting opportunities ahead!
Debbie Ford, Chancellor