Career Fair Connects Campus and Community
Published: March 15, 2016
More than 50 area employers were on campus in late February for the annual Career Fair. Approximately 200 UW-Parkside students, complete with resumes and cover letters, met with company representatives during the four-hour session.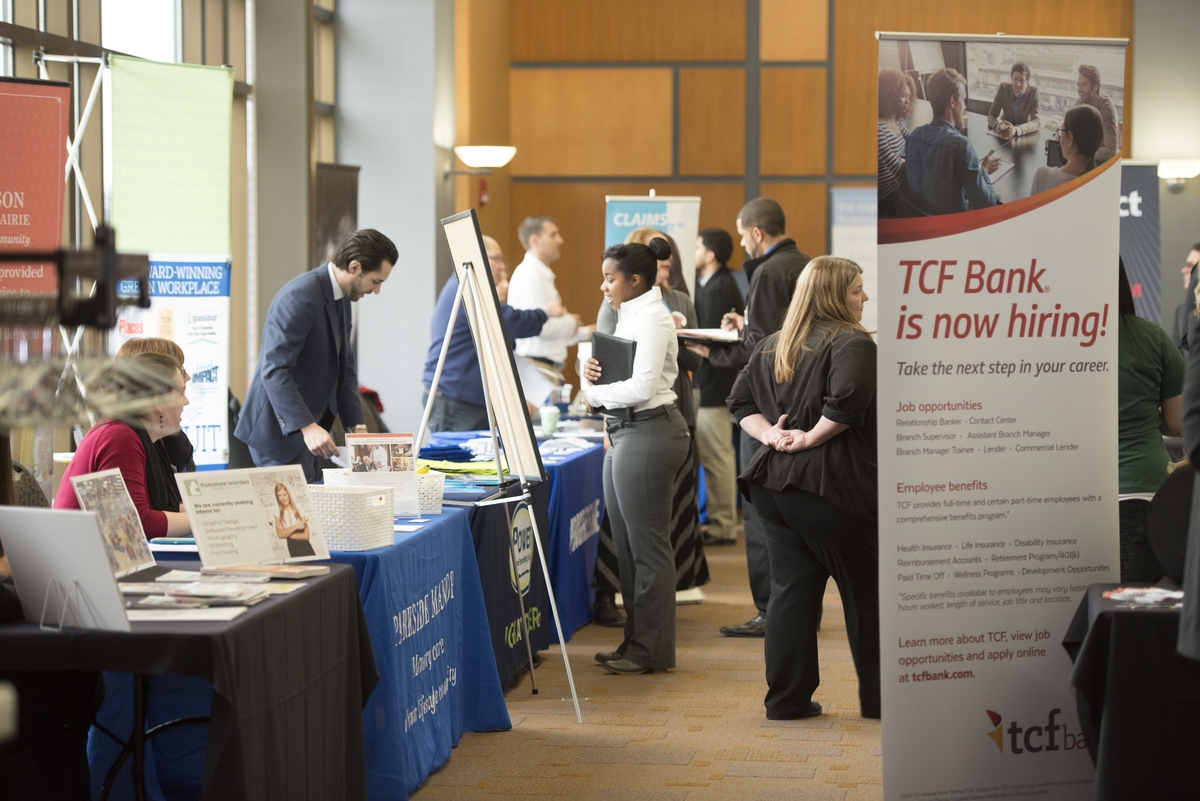 "We are in an enviable geographic location," said UW-Parkside Employee Relations Coordinator Oliver Johnson. "Some of the world's top companies are within a short commute of our campus. They're looking for talented people who want to establish their careers here. The majority of UW-Parkside students are from southeastern Wisconsin and they prefer to stay in the region after graduation. 
"The Career Fair builds an awareness among our students about challenging and fulfilling employment opportunities, and an awareness with employers about the high-quality talent available here at UW-Parkside."
Johnson said about a dozen employers brought Parkside graduates to the event as their company representatives. 
Parkside students who registered prior to the Career Fair received a professional portrait taken by the UW-Parkside Creative Services team.