Ranger Wrestling Loses Founding Coach
Published: March 23, 2017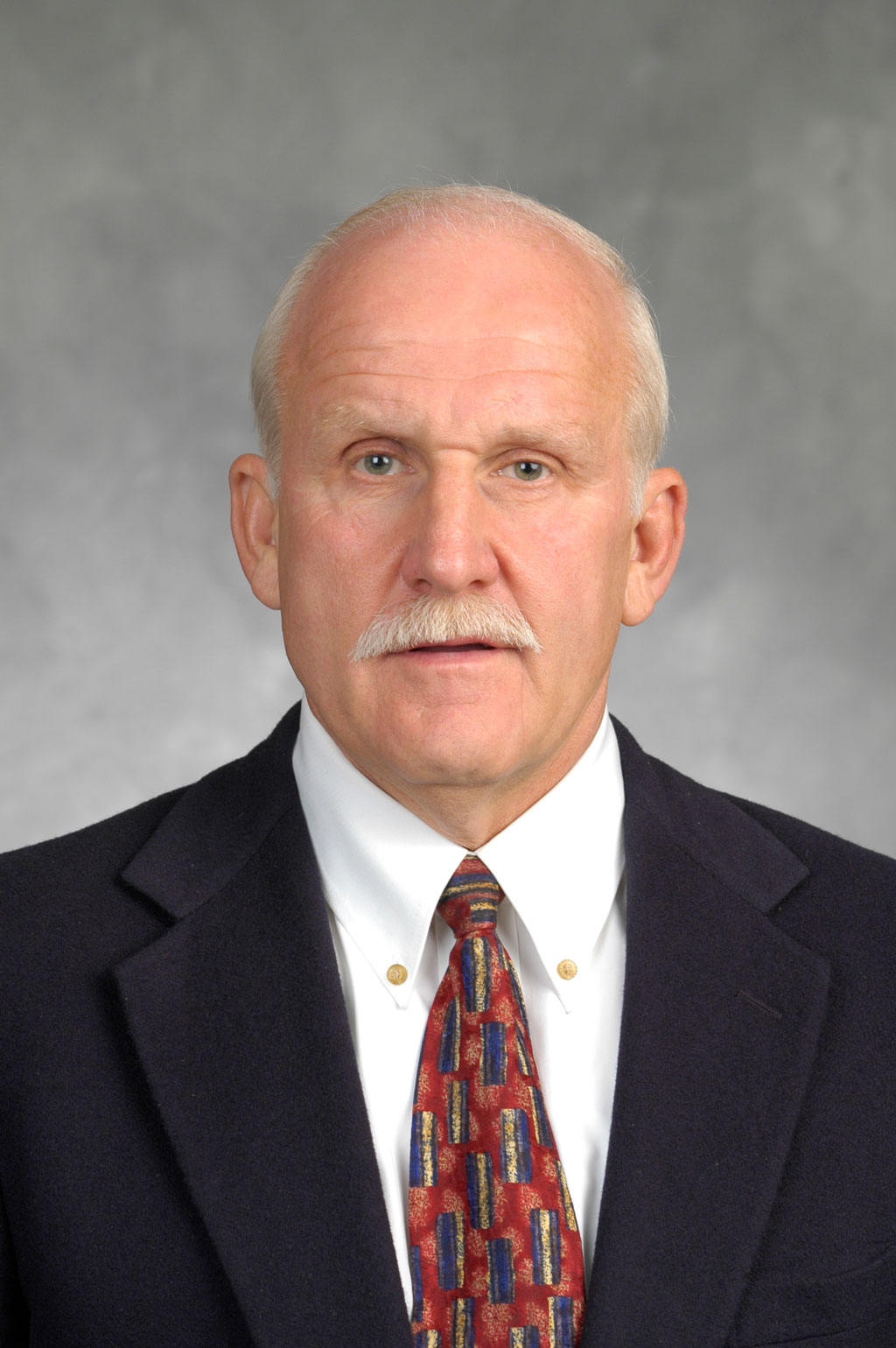 The University of Wisconsin-Parkside learning community, Ranger Athletics, and those who love the sport of wrestling lost a friend, a colleague, and a fellow competitor with the passing of Jim Koch, who died Thursday, March 23, in St. Louis. Koch, who was 69, suffered severe injuries when he was struck by a car while jogging in St. Louis, March 17.
Koch was the first wrestling coach at the University of Wisconsin-Parkside starting in 1970. He guided Ranger wrestlers to team and individual championships for 41 years, retiring in 2011.
UW-Parkside Athletics Director Tamie Falk-Day called Coach Koch a foundation of UW-Parkside. "Jim was a tireless worker," she said. "He exemplified and lived the spirit of Ranger Athletics: commitment to the student athlete, commitment to the community, and commitment to sportsmanship and the competitive spirit."
UW-Parkside Chancellor Debbie Ford said Koch was a mentor and guide for coaches and student-athletes far beyond the sport of wrestling. "Jim Koch will be missed," Ford said. "It is up to us to ensure that his competitive spirit and his dedication to the success of our students live on in Ranger Athletics and throughout the university."
Koch is an iconic figure in the history of UW-Parkside athletics. During his 41 years as the Rangers' head wrestling coach, his wrestlers earned 128 All-America honors, 80 Academic All-America honors, and 14 wrestlers won individual national championships. Under his tutelage, Ranger Athletics emerged as one of the top programs in the nation as his teams finished with a Top 10 national ranking in 23 seasons.
Koch was inducted into the UW-Parkside Athletic Hall of Fame in 2012. He also is enshrined in the NCAA Division II Wrestling Hall of Fame, the NAIA Wrestling Hall of Fame, the District 14 NAIA Wrestling Hall of Fame, and the George Martin Wisconsin Wrestling Hall of Fame.
In 2003, Koch earned perhaps his most prestigious honor receiving the Lifetime Achievement Award from the National Wrestling Hall of Fame.
News of his accident last week spread quickly throughout the college and high school wrestling community. Coach Koch's family received messages of support from across the country and around the world.
For current Parkside Wrestling Coach Gregg Lewis, Jim Koch is UW-Parkside wrestling. "This is a very sad day," Lewis said. "This program was built upon Coach Koch's back. A person doesn't receive all the honors and recognition he received without having a great career and having the respect of the wrestling community.
"I would be hard pressed to think there is a coach at any level that has had more of an impact on student-athletes, a university or a community than Coach Koch."