Paige Barreto
Published: August 28, 2018
Academic Staff Distinguished Service Award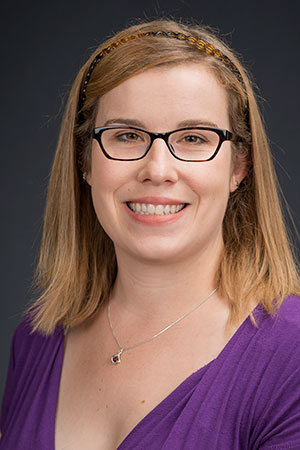 Paige Barreto is the Outreach and Marketing Librarian. In addition to her duties as reference and instruction librarian, she generates and implements ideas for expanding UW-Parkside Library's web presence and social media engagement. She also maintains social media and online marketing outlets for the UW-Parkside library, including Facebook, Twitter, Pinterest, Instagram, and YouTube. 
She is the co-chair of ART in the UW-Parkside Library program, co-chair of the Big Read team, chair of the library marketing team, and the Therapuppies coordinator. Paige also works as a volunteer Liberian for the Racine Art Museum.
Barreto is originally from Racine and has attended Washington Park High School, UW-Parkside, Christie's Education, and UWM. She received her Bachelor of Arts (UWP): Humanities, French Studies, International Studies; Master of Letters (Christie's Education, London): History of Art; Master of Library & Information Science (UWM)
At UW-Parkside Barreto purchases books and media for the library as well as provide research help and library instruction sessions for students and staff. She is also in charge of the library's marketing and social media, and coordinates the Therapuppies visits.
Barreto's favorite aspect about working at UW-Parkside is the friendly team environment of the library and my colleagues and the beautiful campus.
Congratulations, Paige Barreto!