Amy Chostner
Published: August 28, 2018
University Staff Distinguished Service Award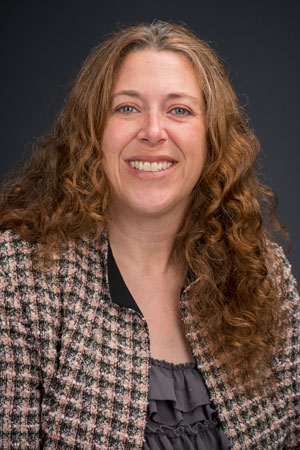 Amy Chostner is the Payroll and Benefits Specialist. She works on university staff payroll, new employee benefits orientation, leave (absence) management, general benefits questions, departures, COBRA, benefits fair, and FMLA. She is originally from Kenosha, WI.
Amy has a demonstrated history of working in the higher education industry. She is a strong human resources professional with a Bachelor's Degree focused in Accounting and Finance from University of Wisconsin-La Crosse.
Her responsibilities include New Employee Benefit Orientations, respond to general employee benefit questions, WFMLA and FMLA coordination, Absence Management and other leave of absence processing, departure processing, retirement consultations, coordinate annual benefits fair, coordinate various employee wellness events / screenings, and provide assistance processing the University Staff (Bi- Weekly Payroll) and Facility, Academic Staff, and Limited Appointee (Monthly Payroll).
Chostner's Favorite aspect of working at UW-Parkside  is the people on campus. She feels fortunate that she is able to work in a position that allows her to provide assistance to others on subject matters that are at times complex and help to simplify these matters, and to make a difficult situation a little bit easier.
She is very active throughout the entire campus community and has been the Co-Chair of the Ranger Wellness Committee, Member of University Staff Governance Committee, Member of UW System Portal Communication Team,  Member of 2018 Take Your Daughter / Son to Work Day Committee, and the Campus Subject Matter Expert for the UW System 2019 Annual Benefit Enrollment Project.
Congratulations, Amy Chostner!