Theresa Castor
Published: August 28, 2018
Community Engaged Learning and Research Award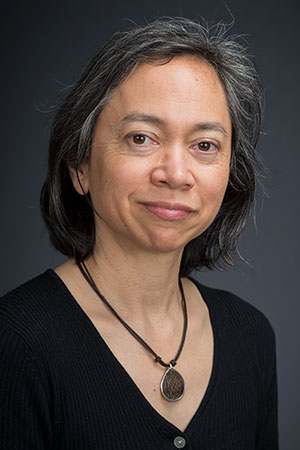 Theresa Castor conducts research on organizational decision-making, focusing on crisis and problem situations in meetings and governance groups. She graduated from the University of Washington in 1999 with a PhD in Speech Communication.
Her teaching areas include Organizational Communication, Crisis Communication, Group Communication, Interpersonal Communication, and Language in Human Communication, Communication Theory and Research.
She attended Vallejo Senior high and is from Vallejo, California. She earned her bachelor's and master's degrees at University of California, Davis and her PhD from University of Washington in Seattle.
Castor has a Bachelor of Arts and Science in Rhetoric and Communication, and  Biochemistry, a MA in Rhetoric and Communication and a PhD in Speech Communication.
Professor Castor is also the Department Chair of Communication. She teaches courses in Organizational Communication, Health Communication, Language and Communication, Event Planning, Sophomore Seminar, among other courses. She serves on various committees related to Community-Based Learning and chair the Institutional Review Board. 
She enjoys the collegiality and working directly with undergraduate students on projects in and out of the classroom at UW-Parkside. 
Castor recently published a book, Climate Risks as Organizational Problems: Constructing Agency and Action.
Congratulations, Theresa Castor!