Lisa Kornetsky
Published: August 28, 2018
Stella C. Gray Teaching Excellence Awards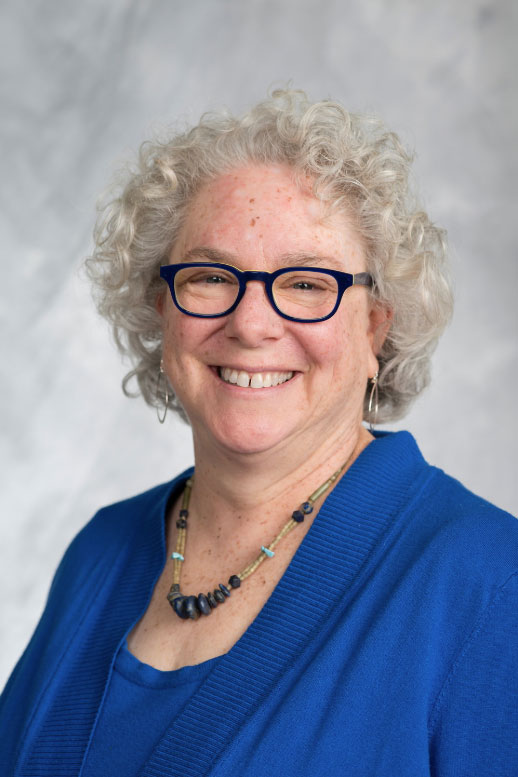 Lisa Kornetsky is a nationally recognized artist/educator has worked in higher education for over 30 years. Lisa has spent 20 years at Parkside as a Theatre Arts faculty member and sometimes department Chair. She received a Regents' Teaching Award, Stella C. Gray Teaching Excellence Award, Hesburgh Award for Faculty Development programming, and the Eugene Craven Award (given each year by UW System to a staff member for service). For ten years she served as the Director of the Office of Professional and Instructional Development for the UW System. A founding member of Upstart Theatre, Lisa has also directed at the Piccolo-Spoleto Festival, the Edinburgh Fringe Festival, and at the Milwaukee Chamber Theatre in collaboration with UW-Parkside.
She is from Lexington, MA and earned her BA in theatre from Hampshire College in 1978. She also earned a MFA in 1986 in directing from University of Massachusetts.
She came to Parkside in 1985 as a lecturer and then became an Assistant Professor of theatre the following year. She has been in the Theatre Department for all that time (minus a 10 year stint where she worked at UW System from 1998-2008).  Kornetsky has been a teacher, an advisor, a department chair, and member of a great department. Her primary function was teaching and directing theatrical productions.
Kornetsky's favorite thing about working at Parkside is working with students:  getting to know them, creating art with them, teaching and learning with them, mentoring them, watching them grow and develop their skills and talents, and following their careers after they graduate. Teaching involves so much more then the classroom. She feels lucky to have a job where she got to teach her passion and to collaborate with students in the rehearsal hall as well as the classroom exploring the world through great plays and personal experience.  
Congratulations, Lisa Kornetsky!