Adrienne Viramontes
Published: August 28, 2018
Stella C. Gray Teaching Excellence Awards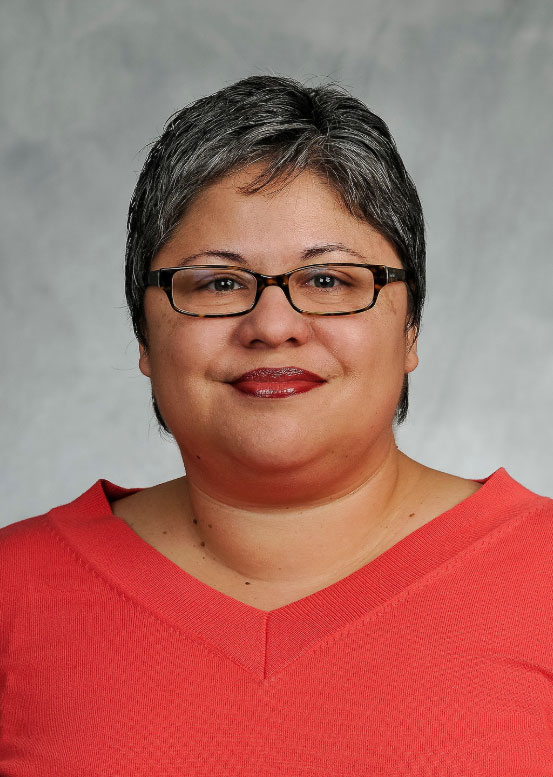 Adrienne Viramontes is an Associate Professor in the Communication Department. She holds a Bachelors and Masters degree from Purdue University Calumet, and a Ph.D. in Speech Communication from Southern Illinois University. She specializes in identity, intersectionality, qualitative research methods, and Chicana/o history and identities. She regularly teaches classes in oral interpretation, qualitative research methods, public relations, and narrative theory and performance. In 2015 she received the 2015 Outstanding Women of Color in Education Award given by the UW-System.
She is from Gary, IN and attended Purdue Univ. Calumet (renamed Purdue Northcentral). She earned a B.A in Communication with an emphasis in Public Relations and a Masters in Communication and Performance Studies.
Viramontes' favorite aspect about working at UW-Parkside is the students. She says they are just like her when she was an undergrad. Her goal is to help students learn how to improve their own lives and make them more independent and critical thinkers. She enjoys the community based learning that UW-Parkside employs at the university and in the department as a whole.
Congratulations, Adrienne Viramontes!