Bringing Educational Experiences to Life
Published: September 1, 2017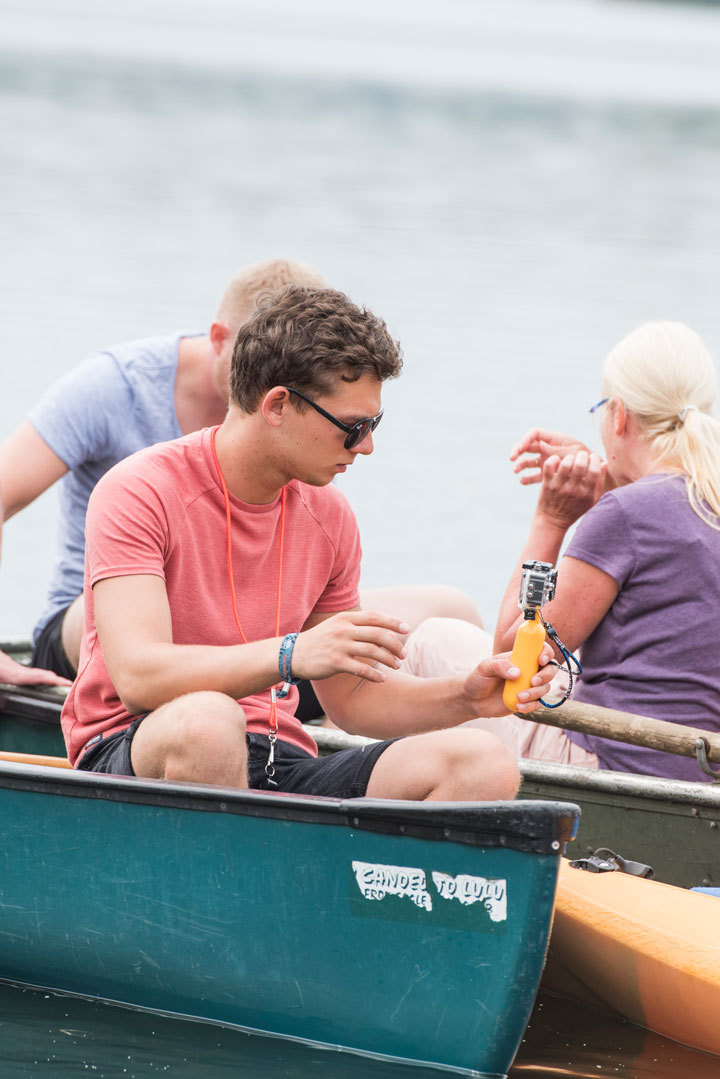 UW-Parkside is always looking for ways to bring student's educational experiences to life. Monday, August 21 UW-Parkside Computer Information and Biology students, along with professor John Skalbeck and students and faculty from Ostfalia Hochschule Für Angewandte Wissenschaften, or Ostfalia University of Applied Sciences in Wolfenbuettel, Germany got to spend the day enjoying Eagle Spring Lake while sampling and measuring algae growth. Through the App Factory Skalbeck has facilitated the creation of the Algae Estimator app that does exactly what the name implies.
The group got the opportunity to spend two weeks in Wolfenbuettel working and collecting data before returning to Wisconsin to do the same here. Skalbeck says that the opportunities to be on the water and collect data are important because, "In order to calibrate it and make sure it works right we test it out on various shallow water bodies. So every chance we get to be on water we are taking samples, we are measuring things and seeing how it fits in with the algae estimator app."
The group spent several hours on the lake in various watercraft going to different spots on the lake and collecting data. Eagle Spring Lake dam operator Peter Jensen provided the watercraft for the activity as well as acted as the guide for the group. Jensen has collaborated with UW-Parkside for several years on various activities involving Eagle Spring Lake.
Jensen says that he enjoys working with UW-Parkside's students and staff members and especially appreciates their skill and professionalism. Jensen stated as much to Skalbeck and went so far as to tell him that they are welcome back at any time if they have more activities they would like to conduct.