UW-Parkside at Educator Days Brewers Game
Published: August 21, 2018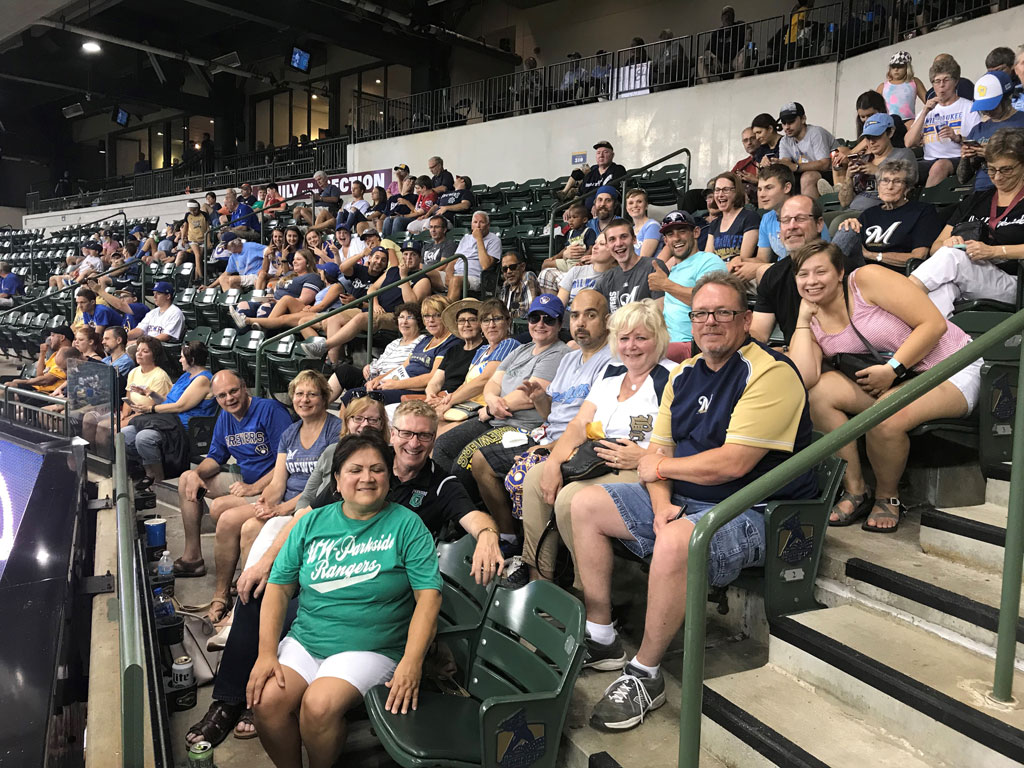 On Wednesday, Aug. 8, 2018 29 UW-Parkside colleagues and their families got the opportunity to represent the university at Miller Park, home of the Milwaukee Brewers and enjoy an Educator Days game between the Brewers and the San Diego Padres.
The Educator Days Series ran for each game of the Brewer's three-game series, Aug. 7-9, against the Padres. The event was presented by Educators Credit Union.
The evening of fun and relaxation began with pre-game tailgating.  The participants enjoyed sandwiches from a local deli, sides, desserts and more. 
They then got to witness the Brewers play a great game against the San Diego Padres. The contest started out in an explosive way as first inning saw Jesus Aguilar, Travis Shaw and Eric Thames hit consecutive first-inning home runs. The Brewers went on to claim the victory, 8-4.
The event was a great chance for faculty and staff members to socialize and relax prior to the busy schedule of the upcoming semester.