Fresh Inc Festival to be held at UW-Parkside this summer
Published: May 29, 2019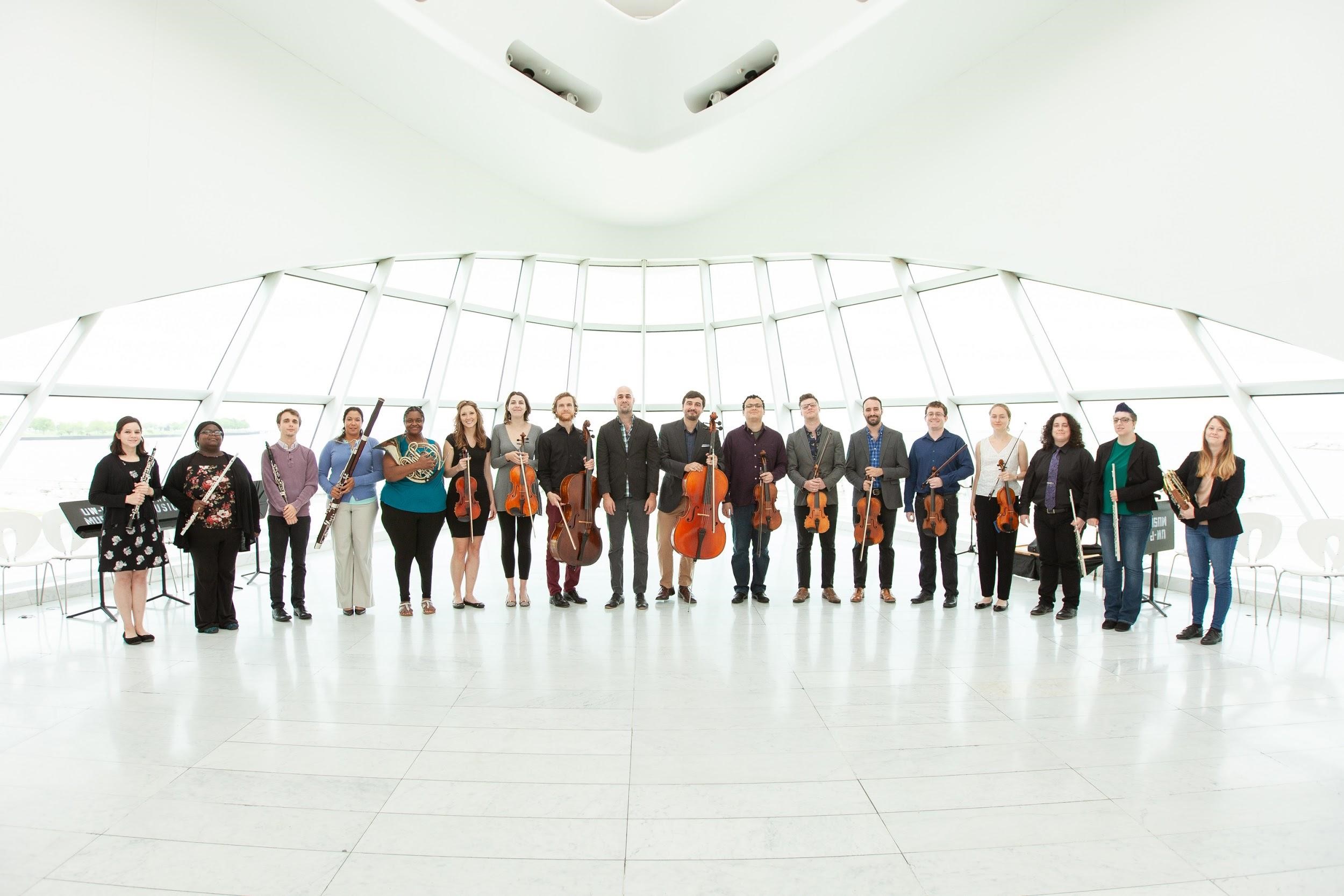 SOMERS –Fresh Inc Festival, a unique intensive music workshop, will be coming to UW-Parkside this summer, from June 2 to June 16. Participants will make use of the entire Parkside campus during the program—including rehearsal spaces, classrooms, individual practice rooms, and living spaces. Activities offered during the festival include workshops, lessons, and performances. Over the course of the two-week intensive training program, the Fresh Inc crew will premiere 24 new works of chamber music developed during the festival, alongside established repertoire.
The Fresh Inc musicians will engage in 11 performances throughout that period, joined by the Fifth House Ensemble. During that time, the performers will receive one-on-one mentorship and instruction with instrumental and composition faculty. The final performance of the two-week festival will be held in Bedford Concert Hall at 2:30 p.m. This final performance, which is free and open to the public, will feature world premieres from festival participants. For more information about the program as well as all of the performances, visit http://freshincfestival.com/
Fresh Inc Festival is a one-of-a-kind chamber music festival that redefines the training process for emerging musicians. Under the guidance of Fifth House Ensemble, aspiring composers and instrumentalists will spend two weeks creating performance experiences for audiences of all types, covering repertoire both canonic and newly inked. Participants perform with 5HE members at venues in Kenosha, Milwaukee and Chicago, showcasing the various potential habitats for musicians and composers to ply their craft.
Since 2012, Fresh Inc has helped performers, composers, and pre-formed ensembles to envision and launch their own authentic careers in music, rooted in adventurous genre-defying collaboration, entrepreneurial thinking, and meaningful partnerships with audiences and community. Fresh Inc is supported by grants from the Steven R. Gerber Trust, the Racine Community Foundation, the Kenosha Community Foundation, the Aaron Copland Fund and the Amphion Foundation.
Fresh Inc Festival
###
Contact Info:
Alex Olsavsky
alex@fifth-house.com