Alumni Profile - Joe Fullington
Published: April 1, 2016
Everyone in the construction industry knows the value of a plan. Without a plan, most projects have little chance for success. The same can be said for having an education plan to build a successful career.
Joe Fullington ('15 M.B.A.), recently joined Gateway Technical College as associate dean of the business program. In doing so, he reached a goal set during his pursuit of a bachelor's degree after more than two decades in construction and construction management. "After about 17 years of [construction], I knew my body could only take so much," he said. "So, I decided I was going back to school."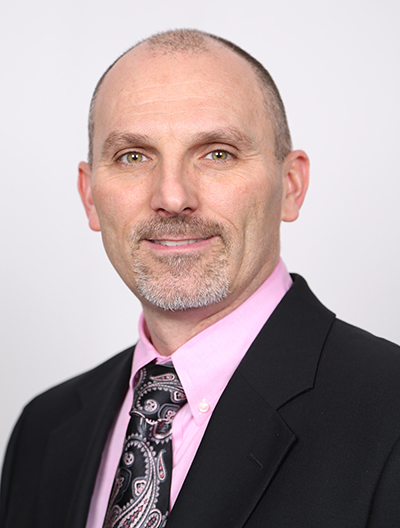 Fullington chose Columbia College of Missouri for his undergraduate studies. It was there that he realized a higher calling of sorts – a career in higher education. A friend's advice led him to explore UW-Parkside for the required master's degree. Two things initially convinced Fullington that Parkside was the place to put his plan into action: AACSB accreditation, and affiliation with the UW System.   
"Parkside is a great value, the business program has the gold standard of accreditation, and the class of faculty here is amazing," Fullington said. "Here, you have doctoral professors … you get that hands-on experience."
Because Fullington went directly from earning his bachelor's degree to pursuing his master's degree, he had a pretty good idea of the dedication and commitment required to succeed.
"People don't always understand that education is an all-in kind of thing," Fullington said. "Not everyone needs a master's degree. Maybe it's an associate degree or a bachelor's degree. Whatever it is that you decide to do, you need to it and you need to be all in."
Besides the need for a plan, Fullington's construction career taught him the value of sales. "No matter what degree you get, you have to sell," he said. "If it's selling yourself, if it's to the board members, if it's to the CEO, whatever it is, you are always selling."
Wanting more out of the M.B.A. program than just an M.B.A., he discovered the competitive sales team under the guidance of Associate Professor of Business Dr. Peter Knight and Small Business Development Center Director Jim McPhaul.
A month into his M.B.A., Fullington tried out for the Parkside sales team and was an immediate success … well, not exactly. "I was horrible," he said. "I tanked it. Sales just didn't seem to be my forte." But Fullington knew that sometimes you have to stick with a project – that's how things get built. He also knew that he needed to better understand and develop his sales skills.
For eight months, he and his eventual sales-team partner, Vivek Shetty, worked with Knight and McPhaul. "After really working hard at the sales competition for three or four months, it became a passion," Fullington said.
That passion often meant practicing 20 to 50 hours a week – on top of work in the classroom where Fullington completed the M.B.A. program in 15 months, earned a 3.93 GPA and Beta Gamma Sigma honors.
"Obviously, my studies were important to me," he said. "But so were the sales skills because I knew that could help me get into the academic world. One of my big goals was to make the sales team and go to the National Collegiate Sales Competition at Kennesaw State University in Atlanta."
Fullington and Shetty made it to Atlanta, placed second nationally, and brought home the most trophies by a Parkside team at a single competition. "That was an awesome experience," Fullington said. "That experience helped prepare me for the level of management I was seeking."
He admits, however, that he did not expect the opportunity at Gateway to come along so quickly.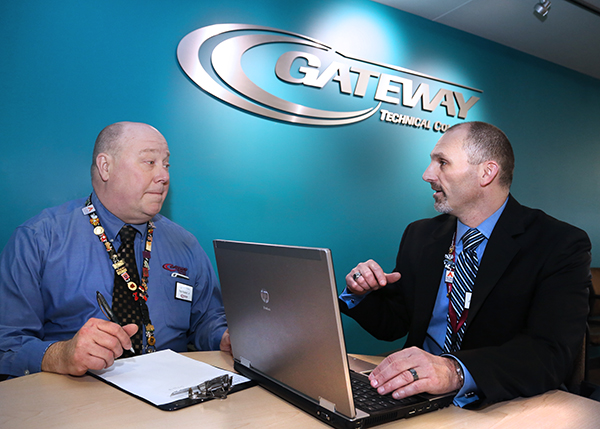 "Joe's years of practical experience in industry, and now having earned his master's degree, made him a strong candidate for associate dean," said Ray Koukari, dean of Business and Information Technology programs at Gateway.
Fullington says the words of TV personality and success coach Steve Harvey helped him make the decision to, once again, go all in. "Steve Harvey says most people settle. Most people don't find their niche because they are afraid to jump," Fullington said. "The only way you can be successful in life is if you take a chance."
And, have a plan.