UW-Parkside Galleries to Host Two New Exhibitions for Fall 2023
Published: August 23, 2023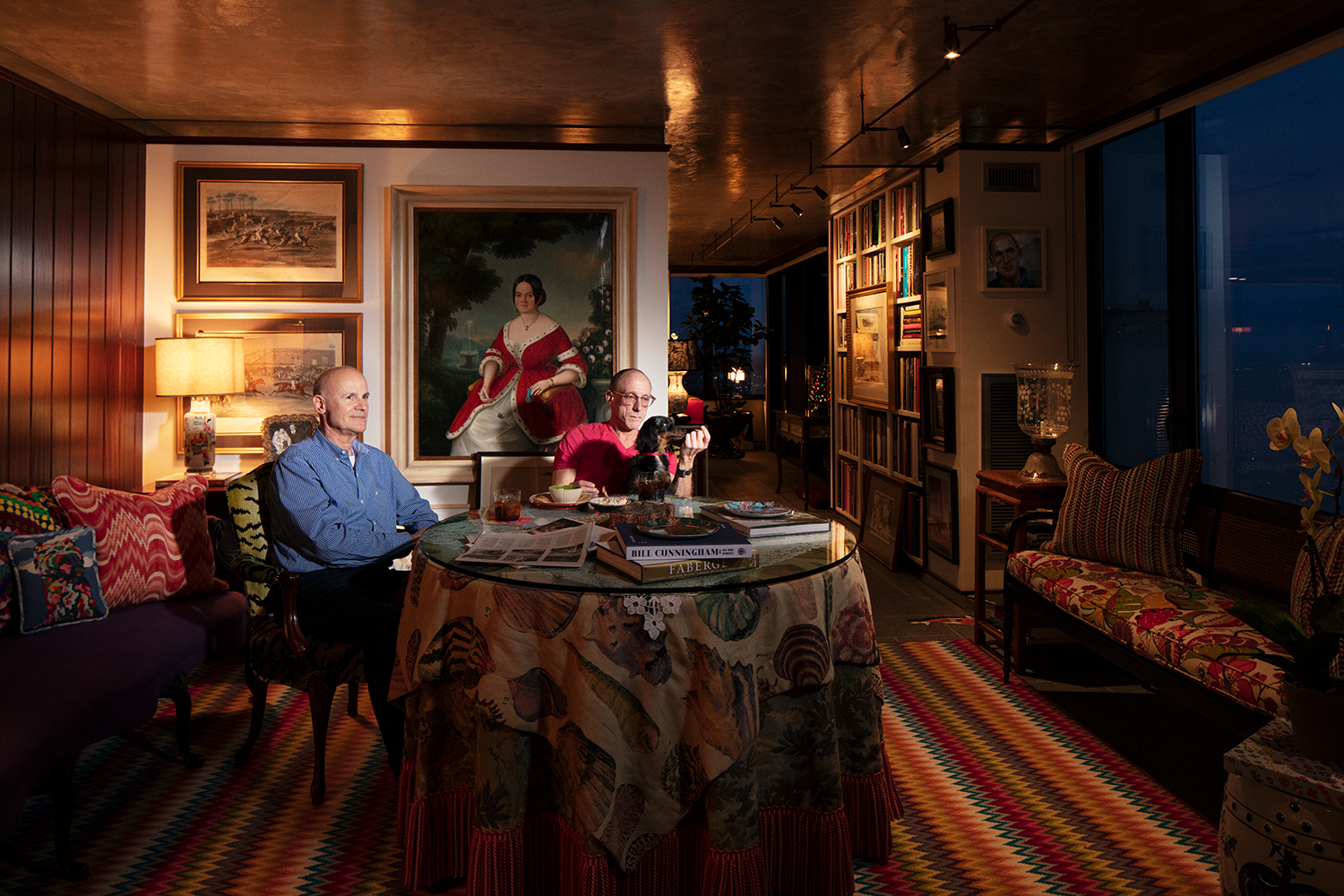 Kenosha, Wis.- The University of Wisconsin-Parkside is pleased to announce the opening of two solo exhibitions at the Emile H Mathis Gallery; New Domesticity by Lois Bielefeld and I am here, and you are where you are by Rafael Francisco Salas. Both Bielefeld and Salas are represented by Portrait Society Gallery in Milwaukee. 
In New Domesticity, Bielefeld digs into how home and our roles within them are culturally constructed. Mainstream advertising, television, and movies contribute to the creation of heteronormative ideas about home that Bielefeld actively seeks to disrupt. Bielefeld photographs people from a wide range of identities, while making a point of queering the photographic canon.
She depicts individuals and families, including her own queer family, as they relate to home and domesticity. In so doing, Bielefeld expands on the long history of the private space of the home providing both refuge and safety to people, but especially within queer communities.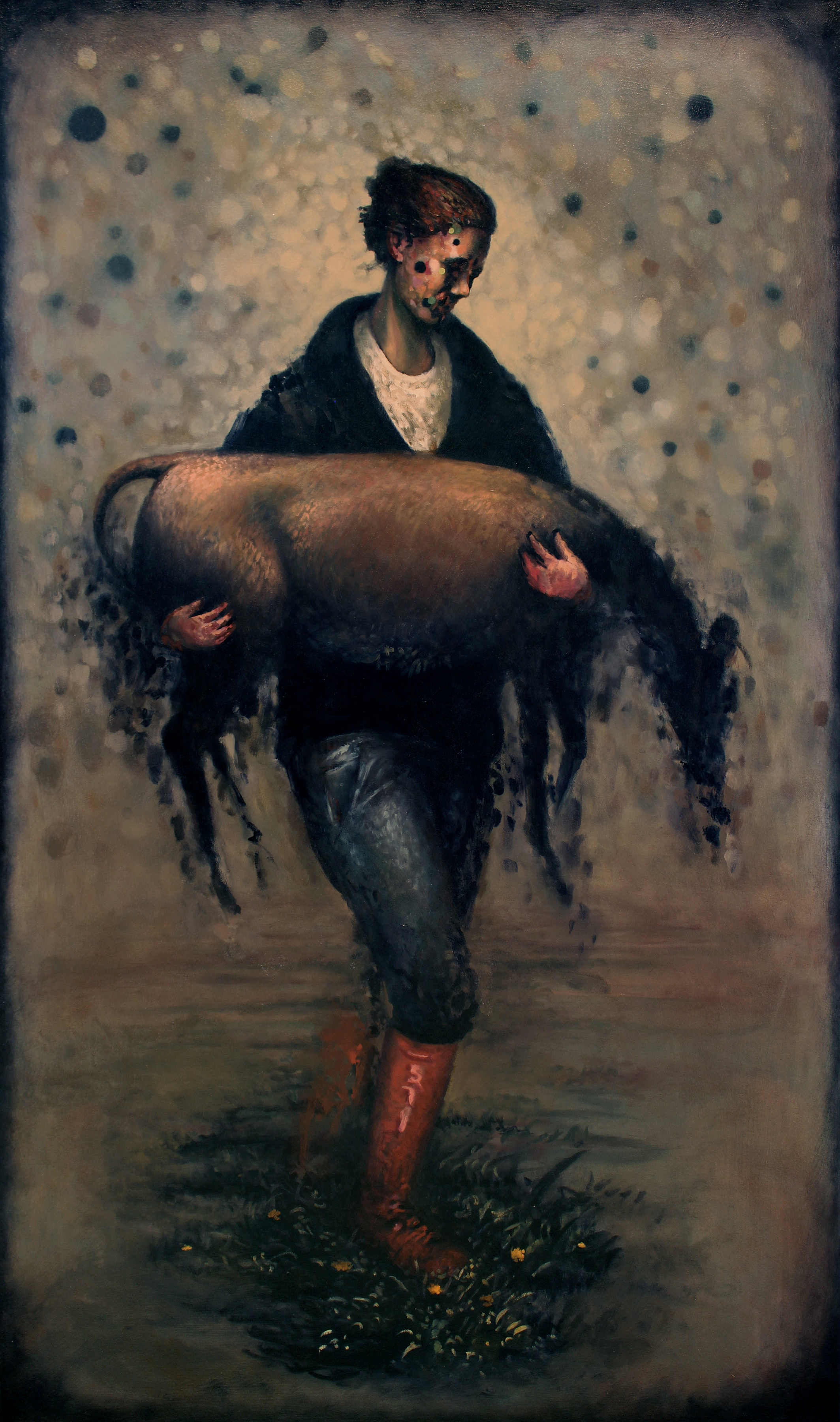 Salas's exhibition, I am here, and you are where you are, is a series of masterfully executed oil paintings that reflect on American tradition and rural identity. Lonely scenes of fields, fireworks, and lattice fences are familiar while strange, speaking to a dream just beyond reach. Salas borrows his exhibition title from a lyric in the Nick Cave song Fireflies. The title speaks to both place and the longing for place that both artists share in their work. Salas and Cave produce poetry of aspiration combined with a somber beauty that touches both the elevated and the abject. Salas's work emerges from a more rural identity than Cave, making country music the appropriate soundtrack.
The works displayed by Bielefeld and Salas engage with themes that equally animate Moisés Kaufman's Laramie Project. Sexual identity, questions of belonging and place, depictions of rural America, all are haunted by the possibility or reality of violence. Throughout the first half of the semester, we will interrogate these ideas through artist talks, performances, and master classes in celebration of L.G.B.T.Q History Month in October.
Lois Bielefeld is a queer series-based artist working in photography, audio, video, and performance. Currently settled in Milwaukee, Lois has lived on both coasts with a graduate degree from the California Institute of the Arts. Besides photography, they feel passionate about traveling, hiking, eating, and gardening adventures with their wife.  
Rafael Francisco Salas is a Wisconsin based artist. Salas is also an arts writer for the Milwaukee Journal Sentinel, Newcity Art Chicago, The Isthmus Magazine and Urban Milwaukee. In 2022, Governor Tony Evers appointed Rafael Francisco Salas to the Wisconsin Arts Board, the state agency responsible for the support and development of the arts throughout Wisconsin. Salas is a Professor of Art and Chair of the Department of Art and Art History at Ripon College in Ripon, WI.
For more information, please visit: https://www.uwp.edu/therita/artgalleries.cfm.
---
The University of Wisconsin-Parkside is committed to high-quality educational programs, creative and scholarly activities, and services responsive to its diverse student population, and its local, national, and global communities. We are a dynamic learning community grounded in academic excellence and focused on student success, diversity, inclusion, and community engagement. The campus serves as a premier comprehensive public institution and a destination of choice, serving as a focal point of local, regional, and global progress.
---
Media contact:
Derek Fye
Communications Manager
University of Wisconsin-Parkside
Fye@uwp.edu | (262) 771-5419