Gia Gutierrez: Academic Staff Distinguished Service Award
Published: August 30, 2021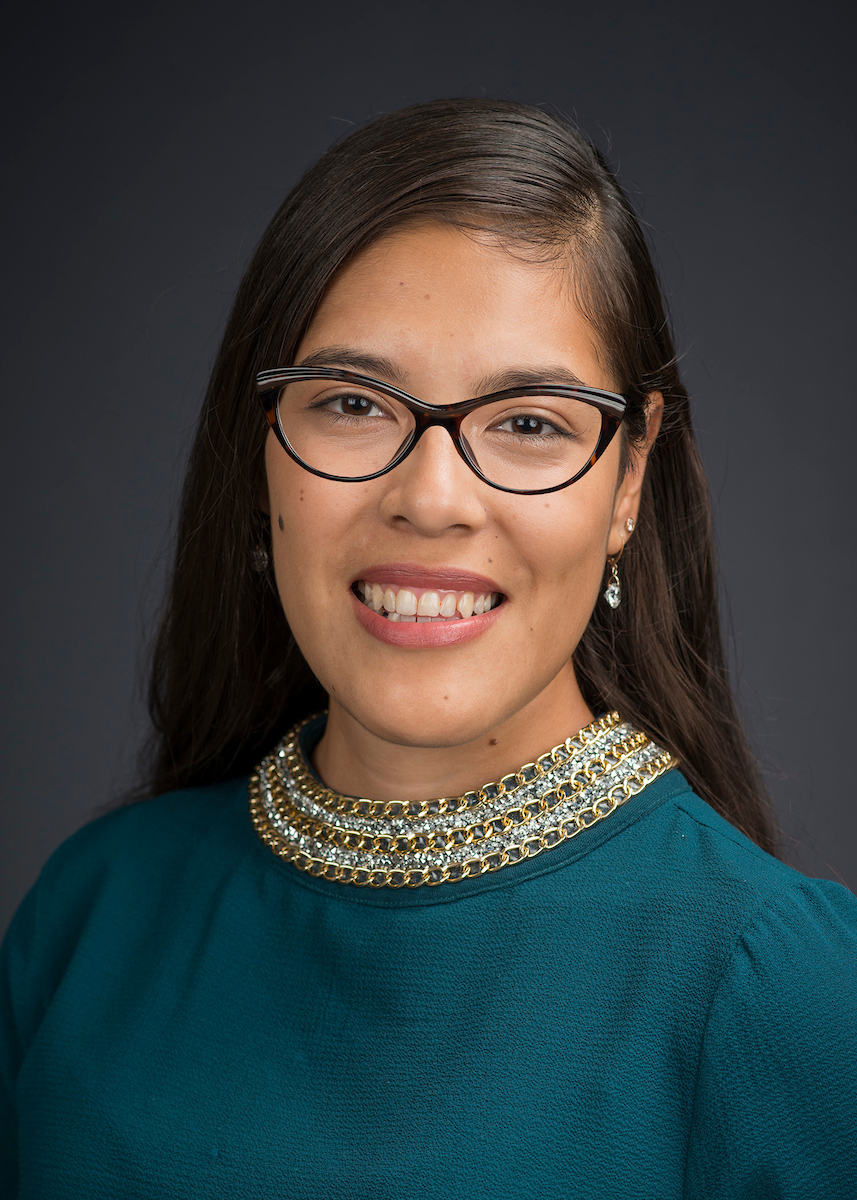 Gia Gutierrez is the Outreach & Program Manager for the College of Social Sciences & Professional Studies. She has changed the game at Parkside and the region. She has been asked to speak to other campuses, to local (and regional) schools, to families, students, and parents who need help to support their children pursue higher education. She is called upon by campus units to participate in decision making on equity diversity and inclusivity policies. She is the glue of our efforts here at UW-Parkside, and is moving campus and the community to appreciate the strengths and address the needs of minority cultures. Since she started her current position in 2019, UW-Parkside's percentage of Hispanic students has increased nearly three percent.
As an admissions counselor, Gutierrez had experience with recruiting students for UW-Parkside, and providing a strong source of support for incoming students and their families. Her devotion and passion for students, family, and community is almost maternal in its kindness, empathy, and pride in their achievements. She is an outreach worker, an advisor, a mentor, and an advocate.
Gutierrez empowers individuals to join her in pushing for inclusion and equity, and creates a veritable army of change agents. On campus, she works with multiple units with ease and grace. Gutierrez is so transparent in her desire to achieve representation of Hispanics on campus, and recognition of culture, that she motivates unity. She single-handedly coordinated and organized a Hispanic heritage month that included national speakers, DACA panels, music, community leadership recognition, and a raices project to discover and celebrate Hispanic cultural history through a collection of artifacts and memorabilia. The first of its kind at UW-Parkside. The Fact that it occurred in the daunting framework of COVID 19 is even more impressive. She organizes and implements events such as Voz del Pueblo, Descubre Parkside, and multicultural recruitment.
Gutierrez has connected with the communities of Kenosha and Racine, especially through the School districts. She independently organized Universidad del Padres, a series of events designed to help Parents understand how to prepare their children for college, and what sorts of resources were available. She created Parkside Presente, a biweekly Spanish podcast that represents Parkside but also touches on issues important to the Latino community. She is coordinating a place-based experience to El Paso for 100 high school students as part of a department of education grant to uncover alternative histories of marginalized people. She works closely with Latinos Unidos and has assisted in the Election Experience.
Gutierrez's distinctive qualities encapsulate the character of a uniquely talented and a highly committed University employee and leader. Besides having a distinctive voice, which displays a remarkable mastery of a variety of areas, the topmost of these qualities are the noteworthy independence of mind, sincerity, and effectiveness. She is always willing to go beyond her job description and provide additional service to her colleagues. She was instrumental in the preparation, marketing, and success of a college's event/forum (Ourselves in the Mirror). Although the forum was held on a Saturday, Gutierrez was willing to provide a necessary technical and management help without which the event would not have had the successful outcome. Alongside stirring practical efficacy, knowledge worth, and impressive talent, as a colleague Gutierrez exemplifies elite collegial ethos marked by a deep respect for fellow colleagues. She is always willing to put her skills and talent at the service of colleagues.
Congratulations, Gia!