Gov. Evers Visits UW-Parkside to meet with Students
Published: April 27, 2023
Chancellor Ford Receives Certificate of Commendation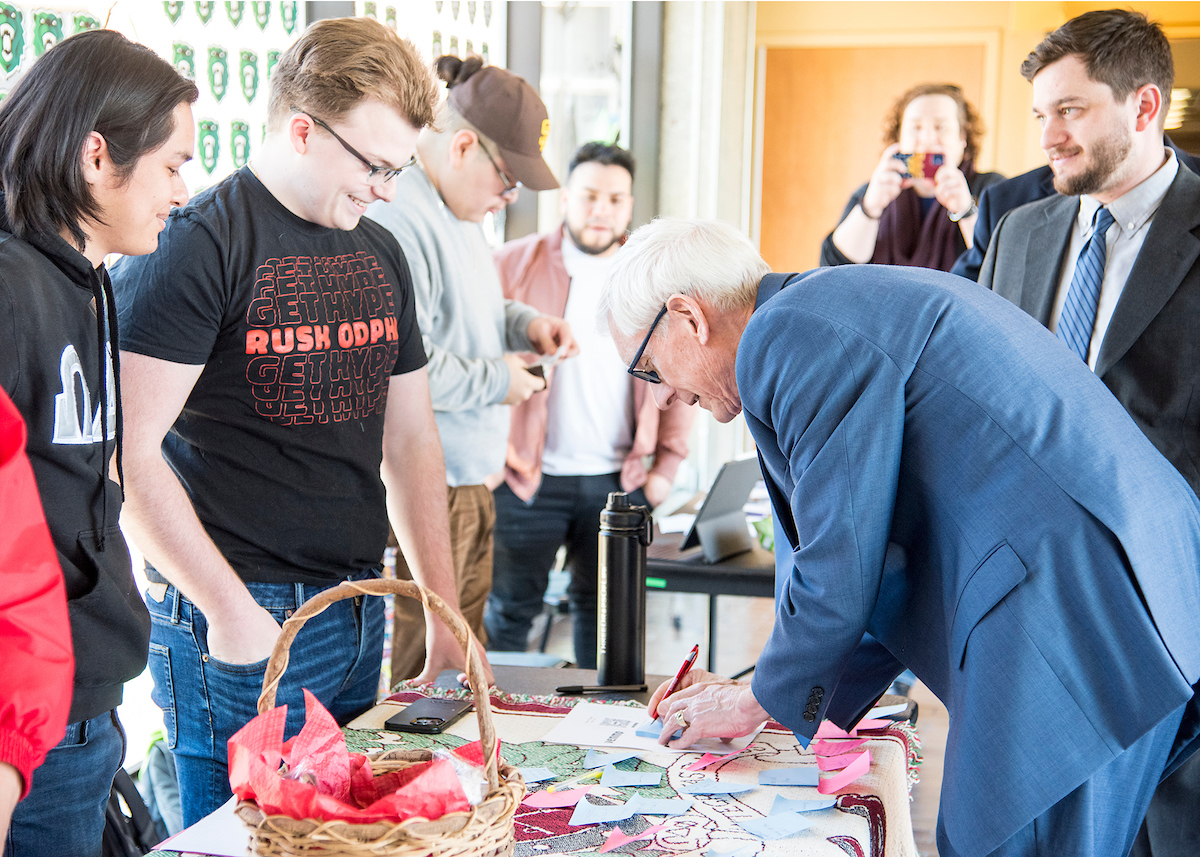 Kenosha, Wis.- Gov. Tony Evers visited the University of Wisconsin-Parkside on Thursday, April 27 to meet with four classes of UW-Parkside students as well as Chancellor Debbie Ford. He spoke with students about mental health, preparing for finals, and taking care of oneself.
The classes Gov. Evers met with included Intro to Applied Health Sciences, Social Psychology, Work-Based Learning, and Statics. Throughout the visit, students were able to speak to and interact with Gov. Evers.
During the visit, Gov. Evers presented Chancellor Ford with a Certificate of Commendation in recognition of her 13 years of service and dedication to the students of UW-Parkside, the surrounding communities, and the state of Wisconsin as a whole.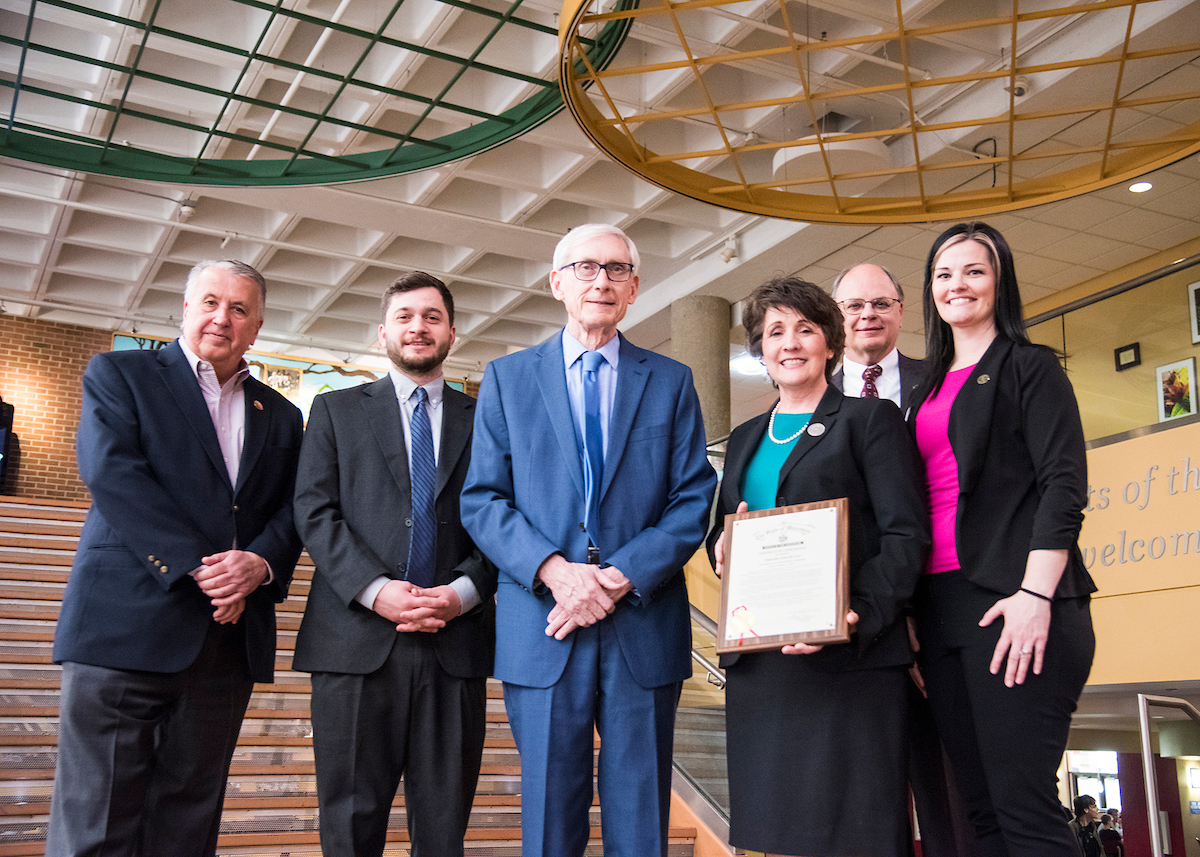 "I am grateful to Gov. Evers for taking the time to meet with our students today. I am truly honored and humbled to receive this recognition," Chancellor Ford stated. "It has been my absolute pleasure to serve and be a part of the UW-Parkside community and it will forever hold a special place in my heart. Although I am leaving, I will never stop being an avid supporter and advocate for UW-Parkside and the success of our students. Once a Ranger, always a Ranger."
The University of Wisconsin-Parkside is committed to high-quality educational programs, creative and scholarly activities, and services responsive to its diverse student population, and its local, national, and global communities. We are a dynamic learning community grounded in academic excellence and focused on student success, diversity, inclusion, and community engagement. The campus serves as a premier comprehensive public institution and a destination of choice, serving as a focal point of local, regional, and global progress.