Celebrating Alan Guskin and UW-Parkside's Community Engagement Legacy
Published: April 11, 2019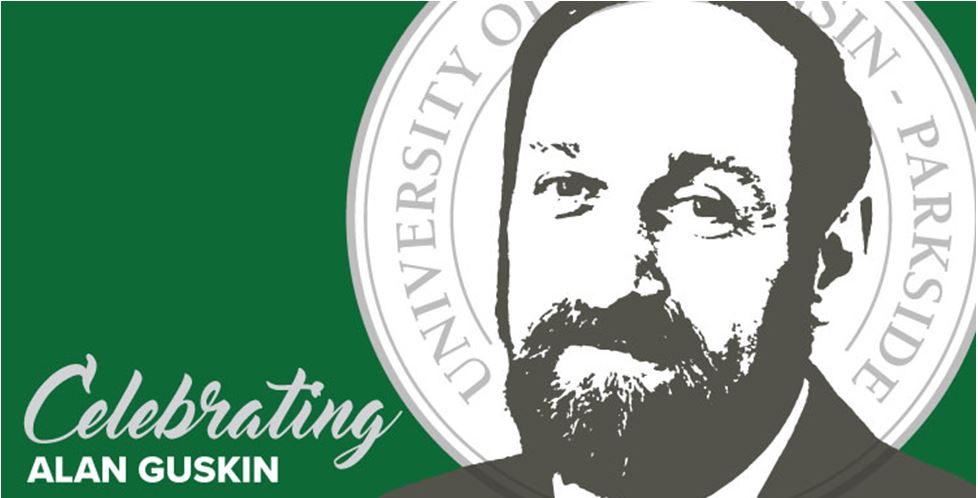 Please join Chancellor Deborah Ford to recognize the University of Wisconsin-Parkside's commitment to community engagement, and to honor Alan Guskin for his leadership to establish the university's community focus during his tenure as UW-Parkside Chancellor, 1975 to 1985.
Thursday, May 2, 2019
University of Wisconsin-Parkside Campus
Guest parking available in the Rita Tallent Picken Regional Center for Arts & Humanities Lot
Attendance for this special event is complimentary. We request your response by Monday, April 22 for planning purposes.
Beyond Bold Beginnings: UW-Parkside in the Guskin Era
3:00-4:00 pm
Frances Bedford Concert Hall
Rita Tallent Picken Regional Center for Arts & Humanities

Panel discussion featuring Alan Guskin, faculty, staff, and community members who served UW-Parkside during Chancellor Guskin's tenure.
RSVP
Dedication Ceremony and Reception for the Alan E. Guskin Center for Community and Business Engagement at UW-Parkside
4:30-6:00 pm
Main Place
Wyllie Hall
Join Alan Guskin, university leaders, and guests as we honor his leadership in UW-Parkside's community engagement. Reception to follow the dedication.
RSVP
Friday, May 3
Alan Guskin and Esther Letven, former associate vice chancellor for extended services, will be featured guests at UW-Parkside's 2019 Nonprofit Breakfast: Celebrating 50 Years of Powerful Partnerships.
Learn More & Register
Thank You to UW-Parkside's 50 Years Celebration Sponsors