RECENT UW-PARKSIDE GRADUATE WINS KCACTF REGIONAL LIGHTING AWARD
Published: September 9, 2020
By:

UW-Parkside Marketing & Communications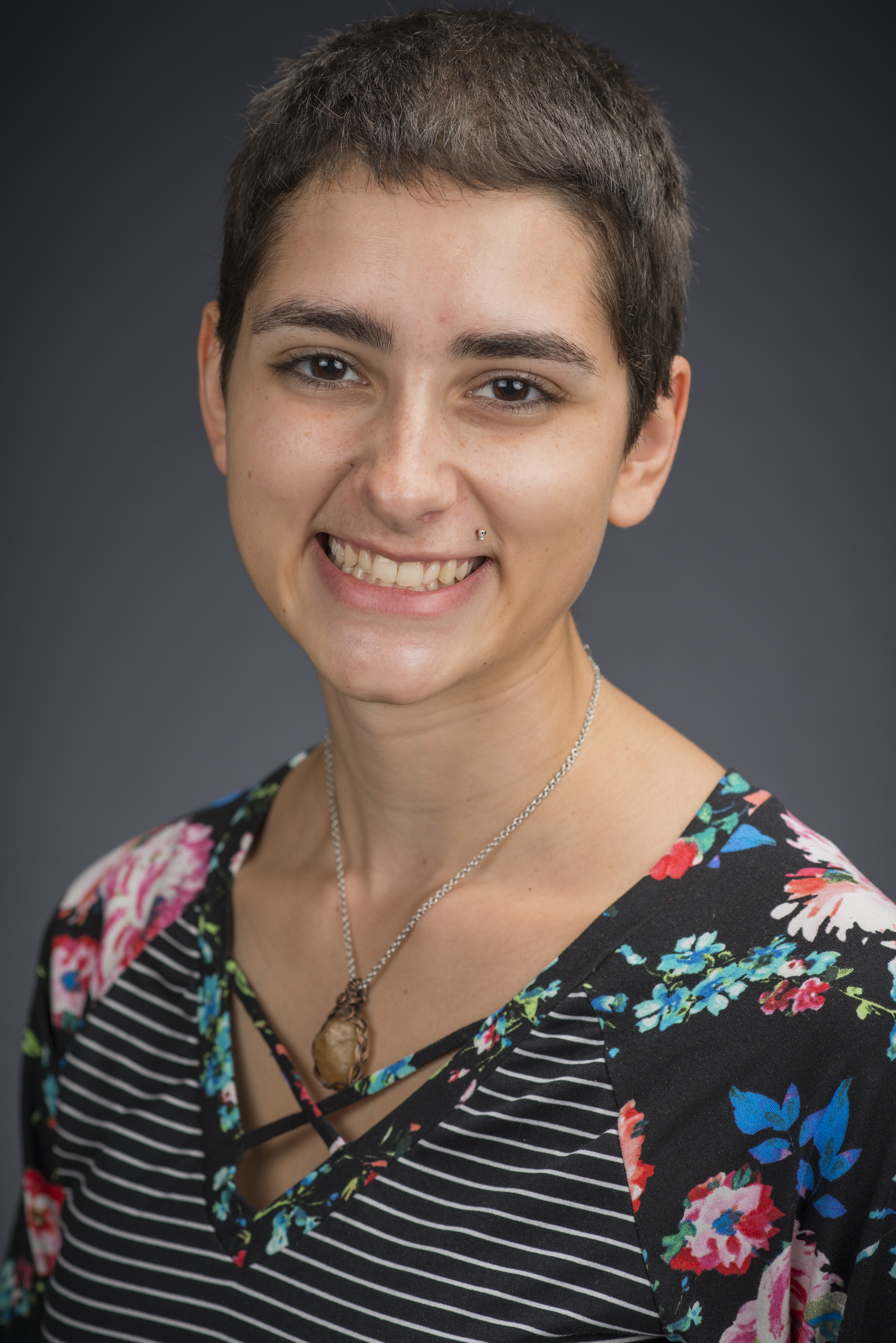 Recent UW-Parkside graduate Chelsea Strebe was recognized for her exceptional lighting design for the university's production of "Silent Sky." Strebe had won the Kennedy Center American College Theater Festival (KCACTF) regional lighting award last winter and had her national review in August. Because they were unable to fly students to Washington D.C., KCACTF instead conducted reviews through Zoom.
Although Strebe would have liked to be able to participate in a normal KCACTF experience, she was still grateful for the recognition and the industry exposure that she gained. Strebe explains, "I was disappointed when I found out the national festival was cancelled, but it was still great to connect with the judges and other designers in a time where we are all so disconnected from our craft. It was an amazing honor to speak over Zoom with both Nancy Schertler and Sherrice Mojgani. They were willing to give some of their own time to speak with young designers and give new insight on our work. I am still in shock at the opportunities that KCACTF has provided me, and I look forward to bringing everything I've gained along the way back into the theatre when it is safe."
Each year, KCACTF reviews and evaluates the individual and collective efforts of theatre arts students from around the country. UW-Parkside has been well represented at the Region III festival in recent years.
In a typical year, winning students would travel to The Kennedy Center in Washington D.C. Due to the current circumstances KCACTF officials conducted reviews through Zoom. Strebe met with Broadway and regional lighting designer Nancy Schertler on August 7 to present her work on "Silent Sky."
Strebe was not the only UW-Parkside theatre student that was honored by KCACTF. Jack Purves was named Regional Sound Design Winner for his work on "She Kills Monsters." Jenny Bauer received a Stagecraft Institute of Las Vegas Scholarship for one paid week in Las Vegas for professional training workshops as well as being honored for her Lighting Design work on "The Curious Incident of the Dog in the Night-Time."
Olivia Springsteen earned a California State University Summer Arts Scholarship in Performance for acting. Noah Frye was named National Allied Design & Technologies Award Runner Up for his projection design on "The Curious Incident of the Dog in the Night-Time." Samantha Feiler earned a National Stage Management Honorable Mention for her work on stage management work with "The Curious Incident of the Dog in the Night-Time." Dylan Thomas and Feiler were Semi-Finalists for the Irene Ryan award.
A complete list of honorees can be found at www.uwp.edu/learn/departments/theatrearts/awards.cfm.
***
Media Contact:
Lesley Heins Walker
Dean of the College of Arts and Humanities
University of Wisconsin-Parkside