UW-PARKSIDE THEATRE ARTS STUDENTS EARN AWARDS AT KENNEDY CENTER FESTIVAL
Published: January 16, 2019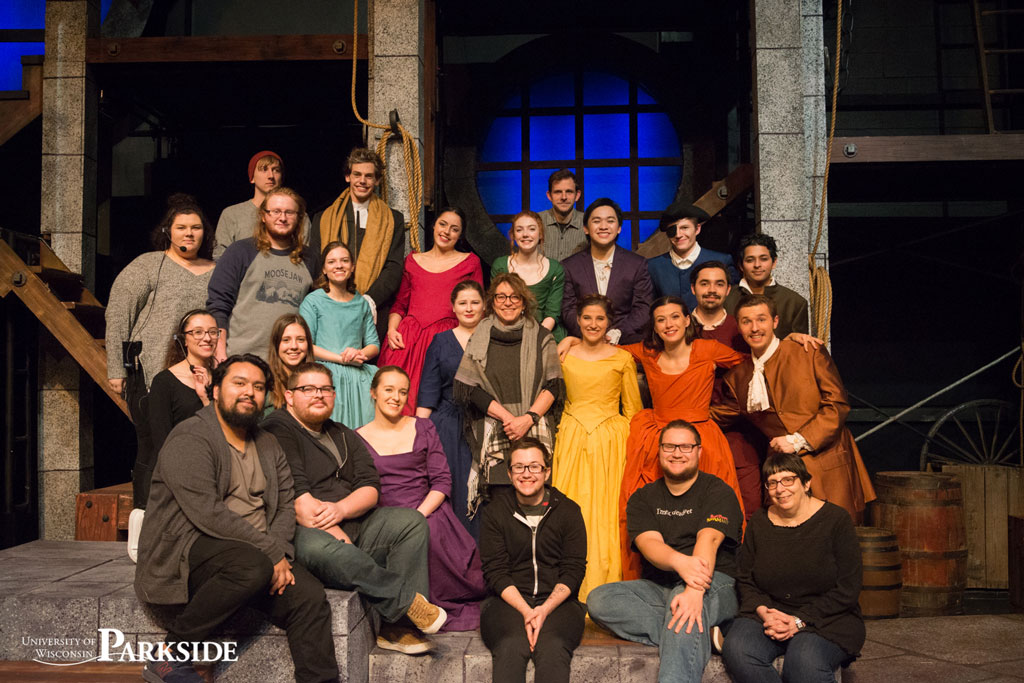 Every year, the Kennedy Center American College Theater Festival (KCACTF) reviews and evaluates the individual and collective efforts of theatre arts students from around the country. UW-Parkside has been well represented at the Region III festival in recent years, and the 2019 festival in Madison, Wis., was no exception.
For the third time in as many years, UW-Parkside will be sending a student to Washington, D.C., to compete in the Kennedy Center National Competition for Lighting Design. Jessica Baker, a junior from Silver Lake, Wis., was named a winner for her lighting design of "The War of the Worlds."
"I am thankful for Parkside for helping me discover my passion in Lighting Design and winning this award makes me want to work harder in my craft," Baker explains. "I feel a sense of accomplishment and pride. I am extremely excited and grateful for the opportunity to be able to compete nationally and represent the UW-Parkside Theatre Arts Department." 
In addition to Baker, many other students competed in individual categories, including two others from the Kenosha area. Junior theatre arts student Kyle Racas, from Salem, Wis., was one of 16 actors from a field of 250 who made it to the finals in the Irene Ryan Acting Competition. Tyler Coffey, a senior from Kenosha, Wis., won as director of his team Design Storm project of "Arcadia."
Sophomore Lauren Stoner, from Crestview, Fla., was runner-up in the Regional Costume Design category for her design of "Trojan Women." Seniors Moises Diaz, from Waukegan, Ill., and Bezza LeGreve, from Green Bay, Wis., directed the winning entries in the 10-minute playwriting competition.
Antioch, Ill., native Noah Frye, a junior, received a Stagecraft Institute of Las Vegas award, and was runner-up in the National Lighting Design category for his design of "Midnight & Moll Flanders." Frye and senior Tianna Field, from Shawano, Wis., received the Spirit Award for the Tech Olympics.
"Midnight & Moll Flanders," written by Marie Kohler, was one of just five productions chosen to be performed at the Region III competition. More than 30 students were involved who both acted and technically supported the production. The festival's outside respondent described the production as an impressive effort and that the acting, set, costumes, lighting, all made for a marvelous theatrical experience.
Lesley Heins Walker, dean of the College of Arts and Humanities acknowledged UW-Parkside faculty who taught and supported students throughout preparation for the festival competition: Misti Bradford, Brian Gill, Jody Sekas, and Jake Bray.