Public Craft helps celebrate 50 Years
Published: September 21, 2018
The hot and sunny afternoon of September 20 brought about 200 UW-Parkside alumni, friends, faculty, and staff to the Petrifying Springs Biergarten just west of campus to tap the first keg of a 50-year beer designed to help celebrate the university's half-century anniversary!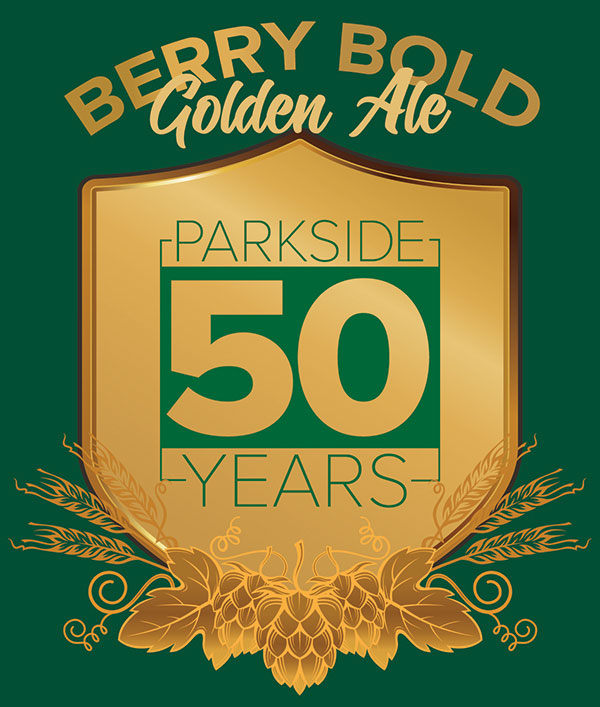 Public Craft Brewmaster Matt Geary, a long-time partner of the UW-Parkside Library, created the Public Craft Brewery Berry Bold Golden Ale. The golden beer for the UW-Parkside golden anniversary is infused with blackberries — a favorite food of Ranger Bear! Chancellor Debbie Ford led guests in a toast to the university's Bold Beginnings and Future Focus, and thanked the event sponsors — the foundations of the College of Arts and Humanities and the College of Business, Economics, and Computing; and the Library staff members who planned the event.
Scheduled from 4:30 to 6 p.m., the keg-tapping was still going strong at 7:30, bringing generations of Rangers together in happy celebration.