Wolfenbuttel Residents Visit UW-Parkside
Published: June 24, 2015
In addition to the UW-Parkside partnership with Ostfalia University of Applied Science in Wolfenbuttel, Germany, Kenosha and Wolfenbuttel are sister cities.
Thirteen residents of Wolfenbuttel came to southeastern Wisconsin for a 10-day cultural exchange that included a stop at UW-Parkside.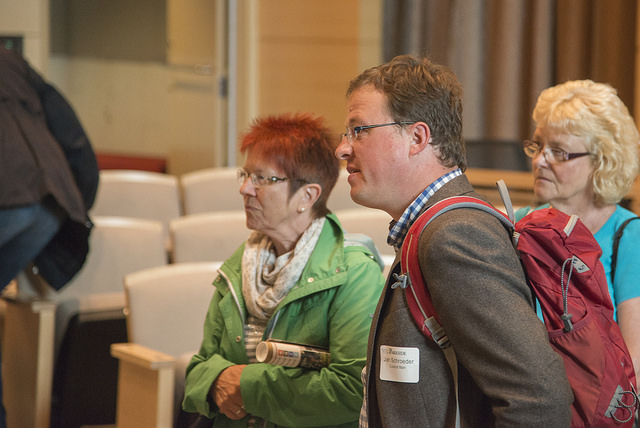 During a tour of the Rita Tallent Picken Regional Center for Arts and Humanities, the Wolfenbuttel contingent purchased a commemorative chair in the Frances Bedford Concert Hall.
Photos of the visit to UW-Parkside on Flickr
Kenosha News Coverage