TOM KRIMMEL NAMED ASSOCIATE CHANCELLOR FOR UNIVERSITY DEVELOPMENT AND ALUMNI RELATIONS
Published: January 22, 2019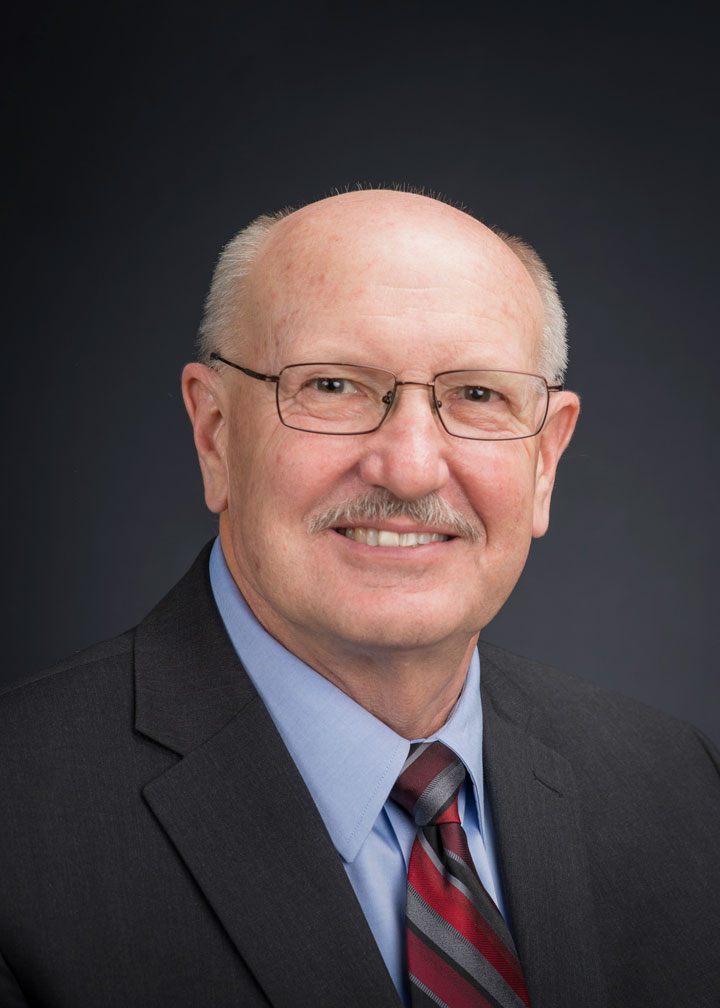 SOMERS- University of Wisconsin-Parkside Chancellor Debbie Ford has announced the appointment of J. Thomas (Tom) Krimmel as Associate Chancellor for University Development and Alumni Relations.
Krimmel is a 1972 graduate of UW-Parkside. Early in his career, from 1979 to 1986, he was director of development and alumni relations at UW-Parkside and helped establish the UW-Parkside Alumni Association and the UW-Parkside Benevolent Foundation. A key accomplishment was leading the team that established University Apartments, the first UW-Parkside on-campus housing. Since leaving UW-Parkside, Krimmel has spent more than 25 years serving in senior leadership positions in higher-education fund raising and alumni relations.
"Tom has a long and dedicated relationship with UW-Parkside and has been supporting the university as a senior philanthropic advisor. I'm thrilled that he has accepted my invitation to expand that role," Chancellor Ford said. "In a sense, his career has come full circle."
Krimmel holds a master's degree in educational administration from the University of Wisconsin-Milwaukee, and received a UW-Parkside College of Natural and Health Sciences "Distinguished Alumni Service Award" in 2018.
Throughout his career, Krimmel has continually shared his fund-raising and alumni-relations expertise with the UW-Parkside leadership team. "As a UW-Parkside alumnus, I have proudly watched this university grow as a valued resource in southeastern Wisconsin," Krimmel said. "It is extremely fulfilling to return home and I look forward to renewing connections with UW-Parkside alumni."
After leaving UW-Parkside in 1986, Krimmel continued his successful career in development and alumni relations across the country. He joined former UW-Parkside Chancellor Alan Guskin as senior vice president for development at Antioch University and then served as vice president of development and alumni relations at Babson College, leading a team in securing over $122 million during a five-year comprehensive campaign.
The National Foundation for Teaching Entrepreneurship in New York was Krimmel's next stop as chief development officer where he helped develop the funding for their expansion of services to low-income school districts in Los Angeles, Miami, Philadelphia and Dallas. He went on to lead development efforts for the newly established Franklin W. Olin College of Engineering, resulting in record philanthropic participation by alumni and parents.
In 2014, Krimmel joined GG+A (Grenzebach, Glier and Associates) in Chicago as a consulting vice president, providing campaign and advancement-office recommendations for university and nonprofit clients around the world.
UW-Parkside is one of 13 four-year campuses in the University of Wisconsin System. Founded in 1968 to better serve the needs of a growing population in southeastern Wisconsin and northeastern Illinois, UW-Parkside offers undergraduate and graduate degree programs and serves as an academic and cultural resource. UW-Parkside is in the midst of a 50 Years celebration. The Anniversary Gala, Ranger Athletics Hall of Fame ceremony, and annual Scholar Donor event were just a few of the activities during the fall 2018 semester where thousands of alumni and members of the community reconnected with the university.