Tom Rosandich Remembrance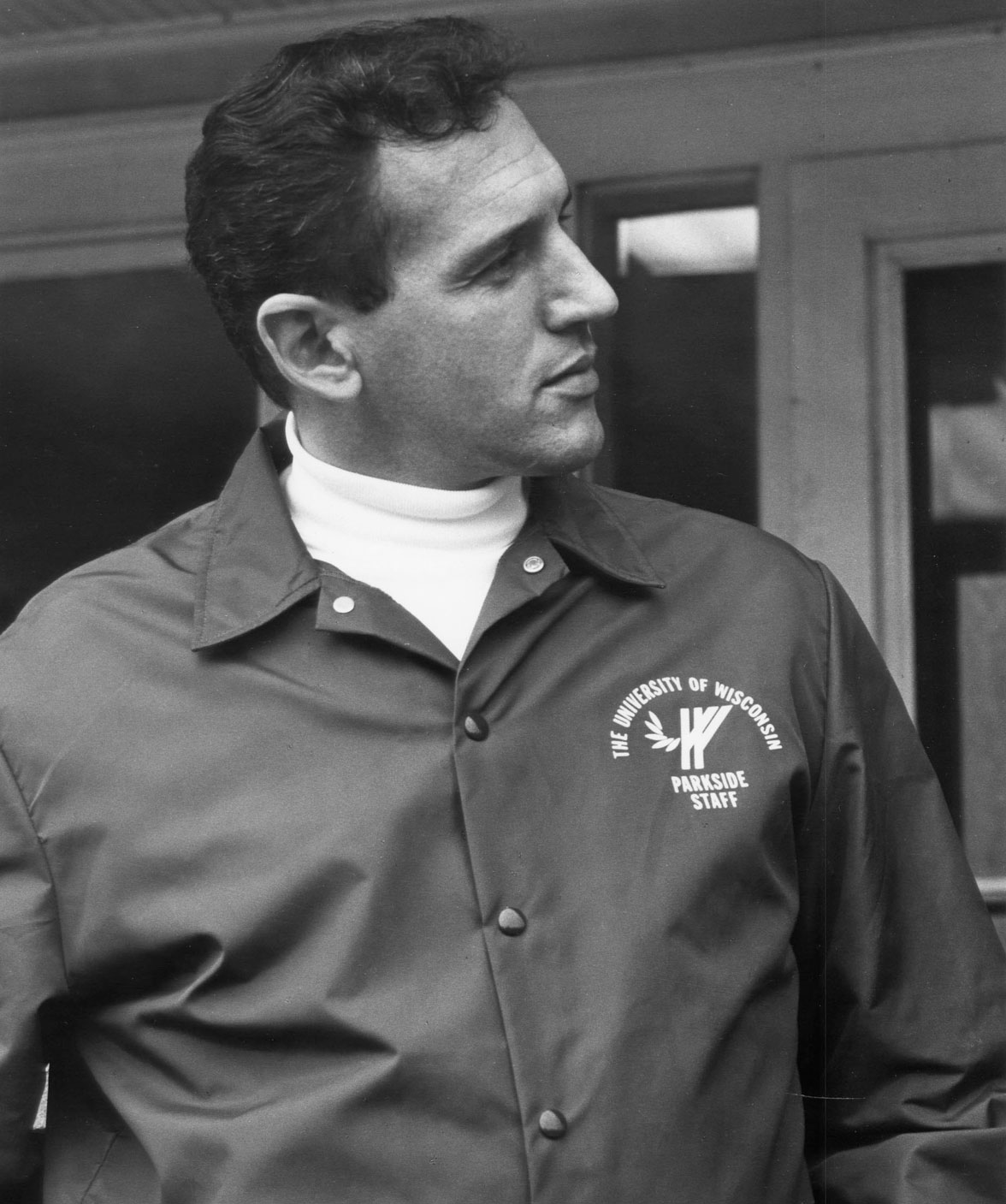 Dr. Thomas P. Rosandich was the first Director of Athletics at UW-Parkside, serving from 1969-72, and was instrumental in launching the original sport programs and hiring head coaches. He passed away from natural causes at the age of 88 on August 29, 2020.
While at Parkside, Rosandich developed an athletic program combining intercollegiate, intramural and club sports, with the emphasis on students learning "lifetime sports" which they can enjoy through the years. Rosandich went on to become the Director of Athletics at UW-Milwaukee and referred to his time with the Rangers as "most pleasant and rewarding. You seldom get the chance to put together a total new program and then to implement it, including hiring the whole staff. I consider that at Parkside we gathered one of the finest staffs in the country."
Following his time at Parkside and UWM, Rosandich became the founding President of The United States Sports Academy in Daphne, Alabama. He served as the Academy's president and chief executive officer for 43 years until 2015.
Learn more about Rosandich on the United States Sports Academy website.
Grateful alumni and former colleagues are remembering Dr. Tom Rosandich with memorial gifts to Parkside Athletics' RangerVision 2020 campaign. Our goal is to raise $25,000 to dedicate the Athletic Director's office as the Dr. Thomas P. Rosandich Director of Athletics Office.
Please contact Andrew Gavin, Director of Athletics, about leadership gift opportunities for this effort. gavin@uwp.edu | 262-595-2485
"During Dr. Tom Rosandich's (TPR) three years as UW-Parkside's first athletic director, he accomplished so much. We went from operating from a farmhouse and barn to a first-class physical education and athletic facility. This also includes playing fields for soccer, baseball, tennis courts, swimming pool, a Chevron track, and a national level cross country course.
TPR pushed for a complete sports program including intramurals, club sports, and athletic activities. Club sports included competitive sports like rugby, ice hockey, skiing, and men's volleyball and judo, among others. 
During this time Tom, Bob Lawson (track & field and cross country coach), and Paul Ward (elite athlete coordinator, track & field) developed training programs for the Green Bay Packers, Chicago Bears, and New Orleans Saints. Parkside served as the host for the first US Track & Field Federation cross country championships a number of times.
Tom was a true visionary for Parkside and the sporting world, with a lifetime of achievements."
 – Vic Godfrey, UW-Parkside track & field and cross country coach 1969-76