Creating Ranger Reader

Student, intern, artist: Enzo Daniel and how he created a new literacy mascot for UW-Parkside

Challenging a third-year Parkside student and graphic design intern to help create reading awareness for young children seems like a tall order. In fact, it is. But the perspective Enzo Daniel brought to the project resulted in a rather unique solution: create someone - or something - that young children would want to be around.

"My art style is pretty cartoonish," explains Enzo. But he needed inspiration for what this character would look like, "so I googled a bunch of images of children's books." The final result: Ranger Reader and Buddies.

The official term for Ranger Reader is a literacy mascot. Don't tell the kids that. To them, Ranger Reader is someone fun to, well, read with. Enzo's ingenious skills developed the concept for Ranger Reader and his world. One sketch lead to another, eventually expanding to become stickers, activity sheets, and banners.

Enzo is a studio art and graphic design major and this opportunity came about through his internship in the Marketing and Communications department. Working diligently, he put in over 100 hours of work from April to November to create and perfect Ranger Reader.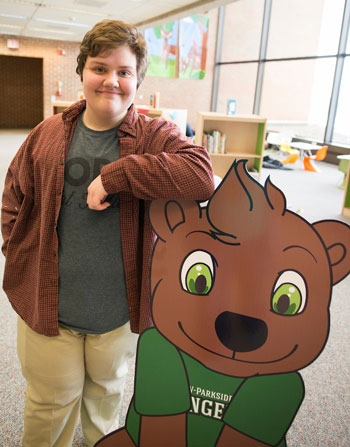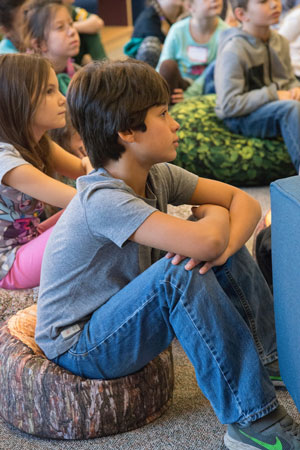 A MULTIGENERATIONAL SPACE

Ranger Reader lives in the new Guttormsen Family Literacy Lab, surrounded by a beautiful forest scenery, hundreds of books, and all his Ranger Buddies. Ranger Reader encourages children to read and be creative in the Literacy Lab.
Located on the second floor of the library, the lab is a multigenerational educational experience with many functions. The overall mission is to provide a family-friendly space on campus for studying, reading, and more. It draws attention and resources to the vital work of early learning and literacy. The space is especially important for students who bring their children to campus.
It also acts as an advanced instructional space for students in UW-Parkside's Institute of Professional Educator Development (IPED) as they prepare for careers as teachers. Annie Grugel, UW-Parkside Assistant Professor of Education describes the Literacy Lab as an "opportunity for them to learn and work with children in an environment similar to what they will encounter after graduation [which] is an important aspect of their preparation."
This is not only a space for UW-Parkside students and their children, but it is open to the community, including community groups and families who want to learn and read together.


DONOR STORY OF GIVING
The Guttormsen Family Literacy Lab was made possible thanks to the generosity of Neil and Kristen Guttormsen. The Guttormsen family has made their mark on campus not just through the Literacy Lab. Neil served on the UW-Parkside Foundation Board for more than 15 years and the Guttormsen family has supported student scholarships.

Next time you're on campus, stop by the Guttormsen Family Literacy Lab to embrace the innovative space. Make time to stay and read a book with Ranger Reader!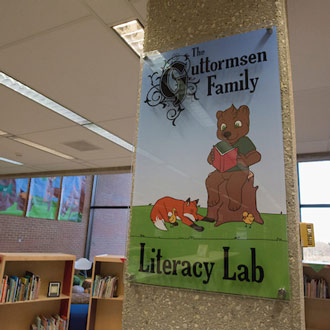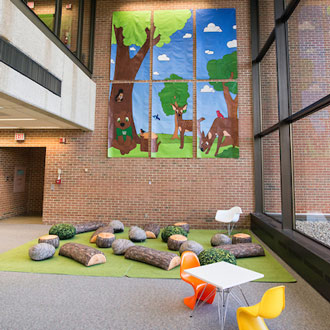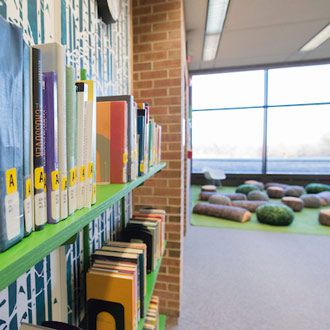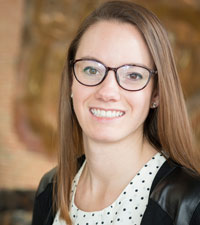 Molly Moore
Donor Relations Coordinator
Editor, Writer