BEER, MARKETING, AND GOOD PEOPLE
Alumni Spotlight: Kevin Bridleman '08 and R'Noggin Brewing Co.
Ten years ago, Kevin Bridleman's life took an unexpected turn when his brother invited him to a home-brewery supply store. Sure, up until this point Kevin liked good beer, but he hadn't thought about making his own. Despite Kevin's uncertainty, a few hours and more than $400 later, he left the homebrew store ready to make his own beer.
Six years later, Kevin and his brother Jeff had made hundreds of batches of home-brewed beer. They finally realized, "Either we have really nice friends and family, or people really like our beer." Hoping it was the latter, they took a chance and dove into the process of creating an official space for R'Noggin Brewing Co. Fast forward five more years, and Kevin and Jeff are wrapping up their first year operating R'Noggin Brewing Co.
Their operations are small- located just off I-94 in Kenosha, housed inside an old garage, R'Noggin currently produces about 5 barrels of beer a week. Typically turning over their beer production every 10 days, they're hoping to expand and keep up with demand. With a goal in mind of distributing kegs to local bars, they've purchased new equipment and expect to produce 400% more during their second year.
FROM UW-PARKSIDE TO R'NOGGIN
Kevin graduated from UW-Parkside almost 10 years ago with a degree in Marketing. When I asked Kevin about his UW-Parkside experience, he quickly remembers the influence of one professor: Dr. Mike Manion. Kevin explains that Mike "challenged me to not be ordinary." Kevin worked with Mike on independent study courses where he helped write business plans for local companies. He was pushed to think outside the box and get "real life experience" through his classes. All of which Kevin credits to laying a foundation for his entrepreneurial spirit and his work at R'Noggin.
Kevin recognizes the great work that's continuing to be done at UW-Parkside, and he wants to keep drawing on student talent. Last spring, R'Noggin worked with a student team from Dr. Manion's Marketing 358 class for four months to help build a marketing plan. R'Noggin is looking to reach the young professional crowd in Racine and Kenosha, and they wanted to tap into the youthful energy that UW-Parkside marketing students have. R'Noggin plans to implement many of the suggested strategies in the upcoming year.
Mike explained to me that UW-Parkside's marketing department "strives to graduate successful students." With that comes exposure to real-life experiences. The project the MKT358 students worked on was "structured in a manner that challenges students to apply proper marketing techniques…and to be as creative as possible in meeting the clients' needs," says Mike.
COMMUNITY-FOCUSED
Born and raised in the Racine/Kenosha area, Kevin and his brother and co-owner, Jeff place a high value on these communities.
You can imagine that most companies within their first year of business would be solely focused on turning a profit. Of course this is on Kevin and Jeff's minds as they want to be a successful brewery. But they also see their business from a different angle. As Kevin explains, "This is our community. This is our home. It feels like we have a responsibility to give back."
R'Noggin has organized many events and fundraisers that give back to local nonprofits, including food drives for the Shalom Center, clothing and toy collections during Christmas, and giving a portion of their sales to charity.
As one of only three breweries in Kenosha, you can definitely say the craft beer scene is small. But Kevin thinks this is an advantage for R'Noggin, and all breweries in the area for that matter. R'Noggin has found a way to think of the others as allies, not competitors. "It's one of those markets where we all just want to see one another succeed. The more breweries there are that are producing really good beer, the more people will come to the area to drink really good beer," Kevin explains. This friendly, collaborative perspective has already played to R'Noggin's advantage. In May, Kenosha celebrated its 4th Annual Craft Brewery Week, kicking things off with a party at R'Noggin. Rustic Road Brewery and PUBLIC Brewing set up tents in R'Noggin's parking lot, and patrons could choose to sample beers from any of the three breweries.
ONE YEAR AND COUNTING
R'Noggin celebrated their one year anniversary in September and placed third this fall at the annual "Border Wars" event (competition between Wisconsin and Illinois craft breweries.) The brewery is continuing to expand and hungry to find more ways to serve the community that's given them so much. When I ask Kevin his secret to running a successful business, his humility comes out. He credits it all to the people who've supported him. "Honestly…the key is the right people. We've had more support than we could possibly imagine."
The UW-Parkside experience is different for everyone, but with diverse opportunities available, everyone has the chance to find their calling. Exposure to real-life projects and faculty mentoring guided Kevin during his time at UW-Parkside. Ultimately, these experiences at UW-Parkside sparked Kevin's entrepreneurial spirit and even though it took some time, hard-work, and dedication, he's found his calling.
So, cheers to R'Noggin, their success, and the people who've helped them along the way!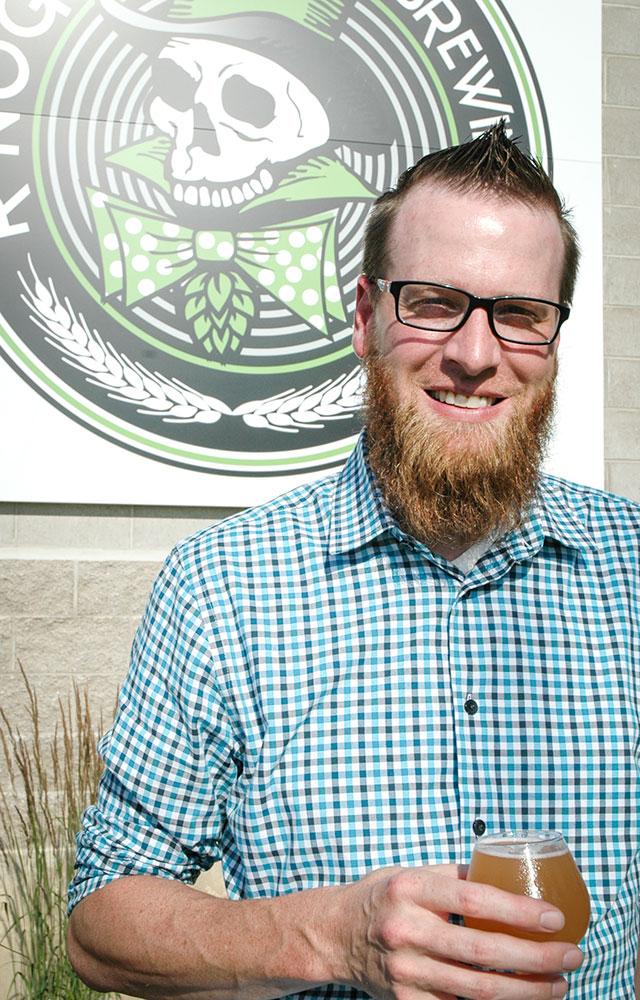 We challenged him, but Kevin brought his own creativity. He got an excellent career job in Northern Illinois, but kept his entrepreneurial spirit.

Dr. Mike Manion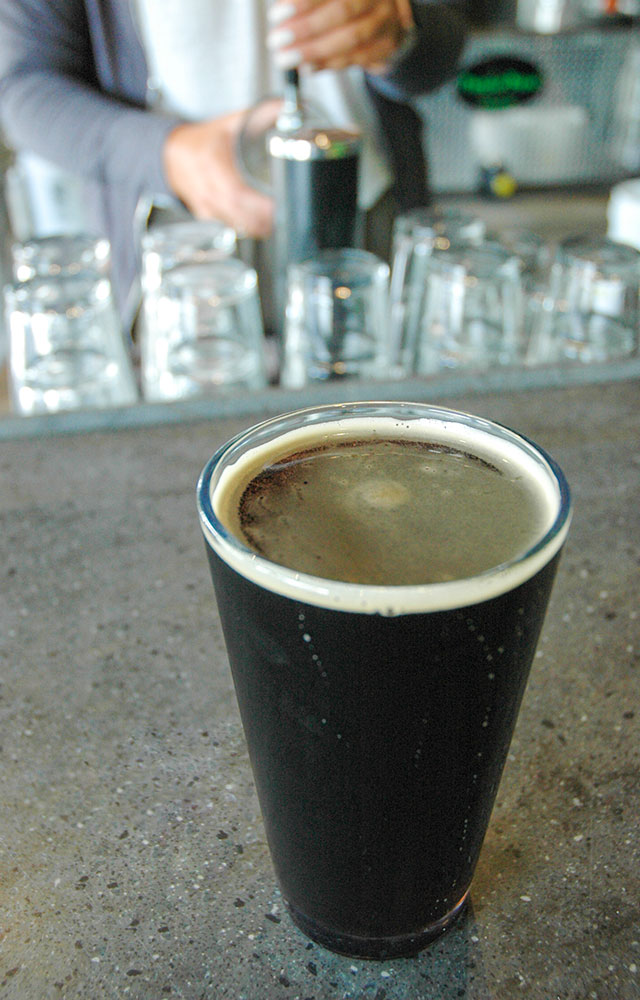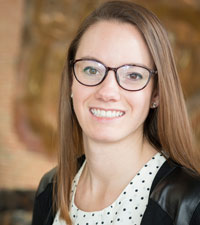 Molly Moore
Donor Relations Coordinator
Editor, Writer