INDOOR TURF CENTER DEDICATED AS
RICK KILPS CENTER
The new multipurpose indoor turf center in the Sports & Activity Center at the University of Wisconsin-Parkside will be dedicated as the Rick Kilps Center. The facility name honors Rick Kilps, a 1975 graduate who served the University for more than 25 years in various roles, most notably as the head men's soccer coach. 
Kilps led the men's soccer program from 1984-2010, accumulating a staggering record of 363-135-40 and 26 consecutive winning seasons. The Rangers achieved significant conference and national success, including an amazing run to the 1984 NAIA National Championships in his first season and four subsequent appearances in the NCAA Division II Championships.  
One of the most transformational aspects of Parkside Athletics' RangerVision 2020 project, the Kilps Center will repurpose the space previously used as a pool, now providing a first-class venue for Parkside Athletics, campus, and community use. The facility will be an immediate game changer for Parkside Athletics, providing a state-of-the-art practice facility for baseball, softball, men's soccer, and women's soccer.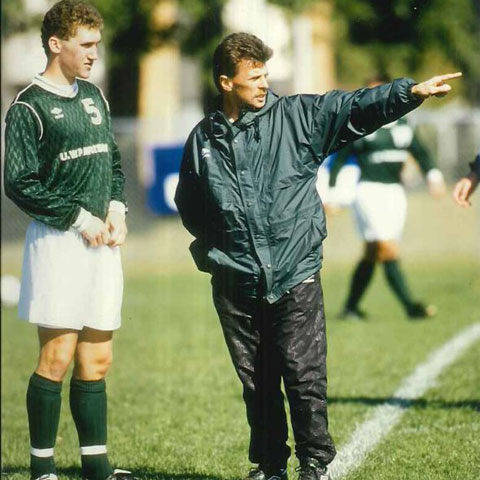 Rick Kilps '75
Former Head Coach 
"It is completely humbling and absolutely unexpected to be honored in this way by the University of Wisconsin-Parkside and the athletics department. The accomplishments we – the men's soccer teams – achieved were due to all of the student-athletes who worked so hard and were committed to being successful. It did not occur by chance. While the achievements on the field were plenty, the greatest achievements are those made by the alums off the field, in the workplace, in their communities and with their families. I am proud to have been a part of their experience and who they are today. I sincerely appreciate them and all the memories we made."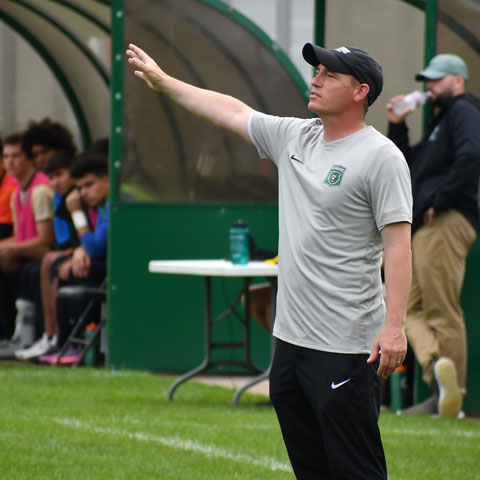 Jason Zitzke '99
Head Men's Soccer Coach 
"I was extremely fortunate to not only play for Coach Kilps, but also work as his assistant for 12 years. I got to see firsthand his commitment and dedication to the men's soccer team the athletics department and the University. I saw a common theme in the way he ran his program. His players won on the field, they were successful in the classroom, and upon graduation became leaders of their professions and in their communities. For myself and the thousands of individuals he reached through the game it would be impossible to put into words the impact he has had on our lives. Like Rick Kilps, the new turf center facility will allow Ranger student-athletes to hone their skills while chasing their dreams, and at the same time welcome visitors from the local community and beyond to experience and enjoy our campus." 
AN UNPRECEDENTED SEASON 
Following university and Great Lakes Intercollegiate Athletics Conference safety protocols, Athletics teams did not compete in the fall and launched condensed seasons for all programs in January. A student athlete and a coach share their perspectives on this unprecedented season. 
Amanda Johnson, Women's Track & Field  
What was the greatest impact COVID had on you and your team? 
The greatest impact COVID has had on my team is that it has allowed us time to have great team conversations on important topics that we normally would not have time to have. Our coaches have added a team bonding activity at one practice each week, and that has helped us have some fun and relax during the stressful moments. 
Were there unexpected positives to this season? 
I was given the opportunity to attend developmental conferences virtually that I would have never been able to attend in a regular year. The conferences that I have attended in the last year really have helped me develop personally and professionally! 
How did you grow as a student-athlete this season? 
As a student-athlete I learned a lot more about my body. I did spend part of quarantine dealing with an injury so I focused a lot more on my recovery and how I could improve what I currently was doing.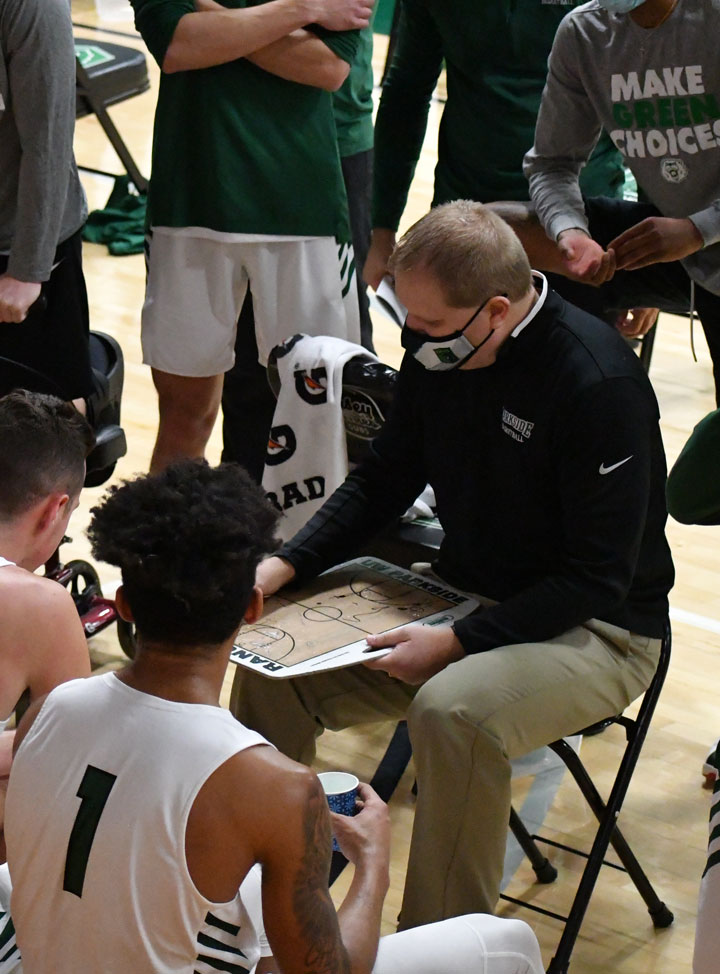 Luke Reigel, Men's Basketball Head Coach 
What was the greatest impact COVID had on you and your team? 
COVID presented so many challenges to our season but I think the most disruptive part of it was what it did to our preseason. Coaches and players are creatures of habit, and our first three months on campus were nothing like our normal routine. Going the first month without basketball activities, only working with their roommates once we did start basketball workouts, moving in and out of quarantine in November. Everyone involved had to stay very open minded to change and be grateful for any time we were able to spend together.
What positives can you take from it? 
The biggest positive I take out of our season is that I know I'm very fortunate to work at a university where so many people genuinely care about our student-athletes. I know how hard everyone on our campus worked to make this season a reality, and I also know how challenging it was to pull off. I am very grateful to everyone that was involved in the decision that the mental health of our student-athletes, and coaches, is as important as our physical well-being.  We will always be grateful for that. 
How do you think your student-athletes and your coaching staff grew during the pandemic? 
I believe our players grew the most in their appreciation for the little things in life. When you have something taken away from you, in this case something as simple as being able to go into a gym to play basketball, you appreciate it a lot more when it returns. I could see how appreciative our players were when they were allowed to take steps forward throughout the season and compete. 
Other insights on the season? 
It's funny, as a competitor, when you are entrenched in your season, you have what is basically tunnel vision. No matter what is going on around you, the competitor in you allows you to focus on what is directly in front of you. You are constantly striving to have your team reach their potential. That is always the goal, to maximize your group's potential. It's easy to lose sight of the big picture when you aren't able to do that. When you have time to reflect on a season as unique as this one, it is hard to see it as anything other than a success. I could not be prouder of the sacrifices our players made, particularly in their social lives, to make sure that we did not have one player in quarantine from early December through March. The maturity they displayed was impressive. They made sacrifices for the greater good.