UW-Parkside Commencement Fall 2022: Marta McAllister
Published: December 16, 2022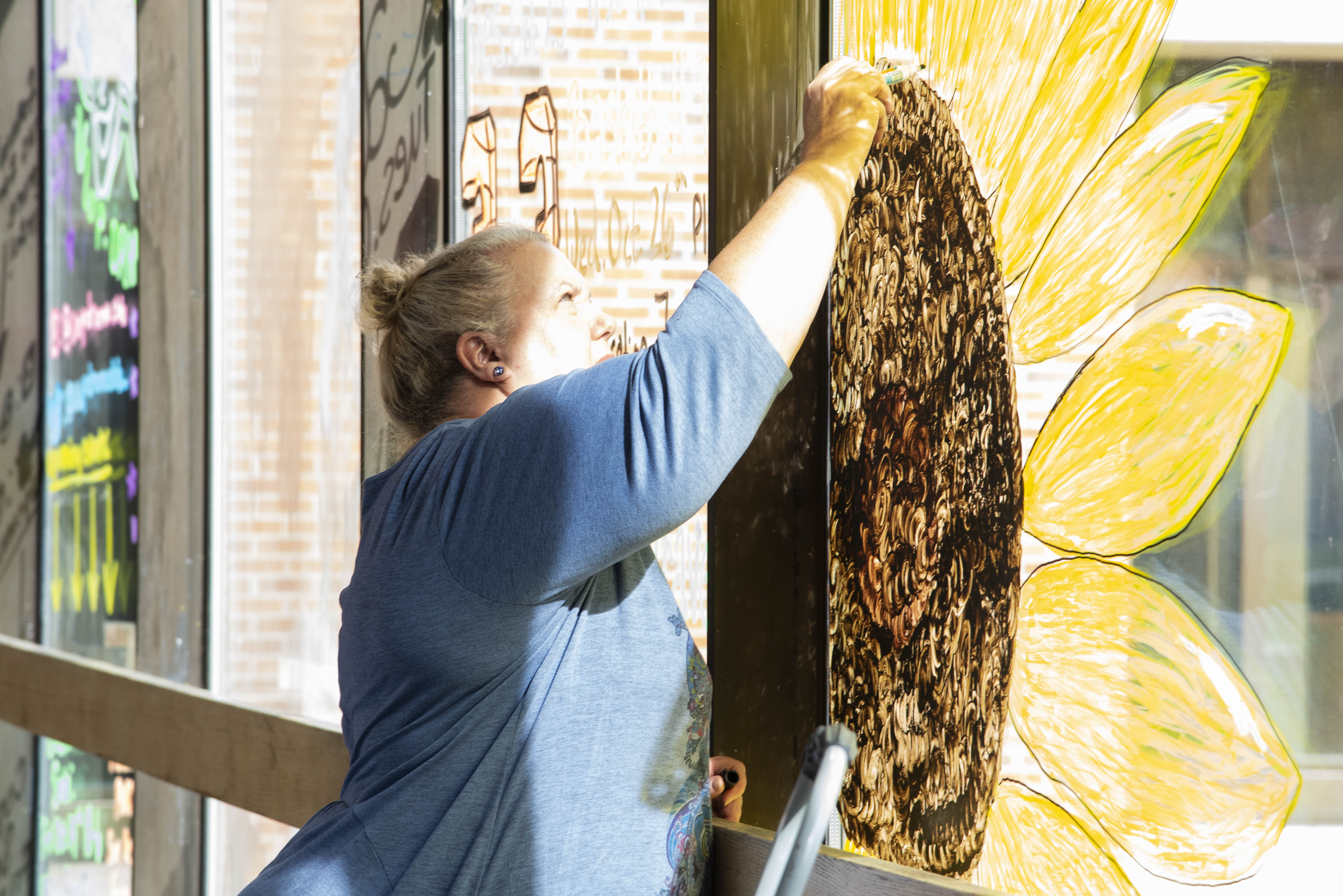 Fall 2022 commencement will mark the culmination of academic journeys for many UW-Parkside students. But Kenosha native Marta McAllister's 43-year journey is definitely one of the longest and most rewarding. McAllister is earning her degree with a major in Liberal Studies with a concentration in Sociology and Interdisciplinary Studies and a Certificate in Leadership.
McAllister's journey at UW-Parkside began in the Fall of 1979. She has seen a lot of change and progress over the years at UW-Parkside. McAllister says, "I am so pleased with the diversity and inclusion of the University System. We are ALL Rangers." Despite the extended timeline, her goal has always been the same: to help people. McAllister also works as the Agribusiness Specialist for the Kenosha Achievement Center and works with adults with special needs.
Dr. Claire Hicks, who serves as an advisor for McAllister, speaks very highly of her and her perseverance. "Marta immediately impressed me with her determination and motivation to complete the degree she started so many years before. She understands clearly how her work life and experiences are valuable and how they have positioned her to be successful as she completes her degree in Liberal Studies. She is a model of resilience. No obstacle deterred her from reaching her goal of walking off the stage at graduation with a diploma in her hands," Dr. Hicks says.
McAllister's educational journey at UW-Parkside has been a long winding road with plenty of twists, turns, and surprises. "My educational journey consisted of a lukewarm start, Dead stops and Dropouts, reinstatements and then finally, a well laid plan of success," she remarks. She credits the love and support of her husband, children, and grandchildren. "They have been my supporters through my academic endeavor," she says. 
Reinvent, not retire
McAllister adopted the motto, "Reinvent, not retire" in 2020. She recalls, "It started with an inspirational postcard from a UW-Parkside advisor reminding me that I had over 80 college credits. One phone call to Dr. Lisa Marie Barber was all it took. She navigated me to admissions and then connected me to my advisor, Dr. Claire Hicks. I knew I would now meet the educational commitment that I began so many years ago."
The inspiration for McAllister's education is due in part to her grandfather. She remembers that he always encouraged his grandchildren to seek knowledge. "He used to consistently ask me, 'what did you learn today?' His philosophy was that you should learn one new thing every day of your life.
McAllister's grandfather's parents were Italian immigrants and his father died of the Spanish influenza when he was 6 years old, leaving his mother with two young children. Those circumstances dictated that he had to perform challenging work and was unable to receive much education.
Despite all odds, McAllister's grandfather's success story has a special place in the history of the UW-Parkside campus. After obtaining vocational skills, he began his trade in the sheet metal industry. He eventually became the HVAC (Heating, Ventilation, and Air Conditioning) contractor for the construction of the new prairie campus.
"I remember coming to see the progression of the university being constructed. As a young child, my grandfather would make sure all his grandchildren had a hard hat on as we toured the campus. We also fed a stray cat that we affectionally named 'Taffy Apple.' My uncle, from the other side of my family, owned a tile company and was the tile setter for the massive brick pavement that still lines the internal campus thoroughfare," reflects McAllister.
For McAllister, the past 42 years have been productive as she had a certificate as a Permaculture Designer. Her 27-year tenure with the KAC (Kenosha Achievement Center) led her to the position of the Agribusiness Specialist. She will continue with that role after graduation. She also wrote and conducts a program for adults with special needs called, "GardenWorks." Her senior project was based on an extension of that program that would aid in the employment training of disabled adults.
"Since I have now reinvented myself through education, I am ready to accept the next challenge in life by using all the knowledge gained through my long college career. I will continue to extend my leadership skills by encouraging other people to continue their education," McAllister says.