Mary Henderson: University Staff Distinguished Service Award
Published: August 27, 2019
Mary Henderson is a Program Associate for the Institute of Professional Educator Development in the Teacher Education department here at UW-Parkside. She handles all of the administrative support duties for the department. In addition, she also serves as the current interim Clinical Coordinator.

Mary, born and raised in Racine, began studying and working at UW-Parkside in 1985. She left in 1987 to get married and start a family. She feels blessed to have met her husband of 32 years while attending and working on campus, and together they are the proud parents of 2 amazing children. She comes from a long bloodline of family members that have worked at the university and was honored to be able to return here herself after working many years in the healthcare field. Her mother, uncle, aunts, and sisters have all worked here.

Her responsibilities in Teacher Education include administrative support to all the members of the department, helping with grant activities, and keeping the department budget in check. She is the go to person for the department. Currently she is also the interim Clinical Coordinator so has been working on the clinical portion of the program. This includes arranging and managing clinical placements of the education students in the local schools, and all the state requirements that go along with these placements. This role also involves networking with current teachers and school administrators to build lifelong partnerships with UW-Parkside's Teacher Education program. 

Mary's favorite aspect of working at UW-Parkside is the students on campus. She feels fortunate that she is able to work in a position that allows her to provide assistance to students. College is a very stressful time for students and to make this time here a little bit easier for students is her goal. 

Her candy jars are also stocked and her ear is always willing to listen to their needs. She is active in the campus community and has worked the Summer Arts and Crafts festival, Wisconsin School Music Association festival (WSMA), Ask Me Tables, food pantry donations, career closet donations, and is a member of new HR ADA/Support. Mary is very active in her church and also their fund raising activities. She helps co-chair a success activity at their annual festival. You also will routinely see her donating or participating in many charity fund raisers throughout the community. Mary and her siblings are also helping to keep her uncle's scholarship thriving (Samuel R. Filippone Memorial Endowed Scholarship). The best thing about this scholarship is that when it was set up years ago she didn't know she would be working in teacher education, and with the scholarship being for an education major, so has now been able to get to know these student recipients close up.

Congratulations, Mary Henderson!
Mary Henderson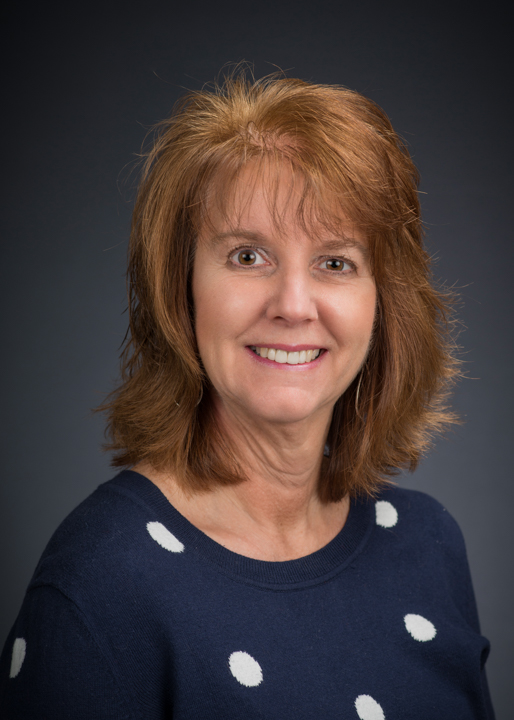 University Staff Distinguished Service Award Winner