Chancellor Ford leads regional panel
Published: November 2, 2018
The Chicago Federal Reserve hosted business, education and community leaders from Illinois, Indiana and Wisconsin for the sixth annual Summit on Regional Competitiveness. University of Wisconsin-Parkside Chancellor Debbie Ford led a panel discussion focused on preparing for the Foxconn opportunity and the changing economic landscape of southeastern Wisconsin.
Racine County Executive Jonathan Delagrave described the Foxconn opportunity as, "truly transformational in so many ways."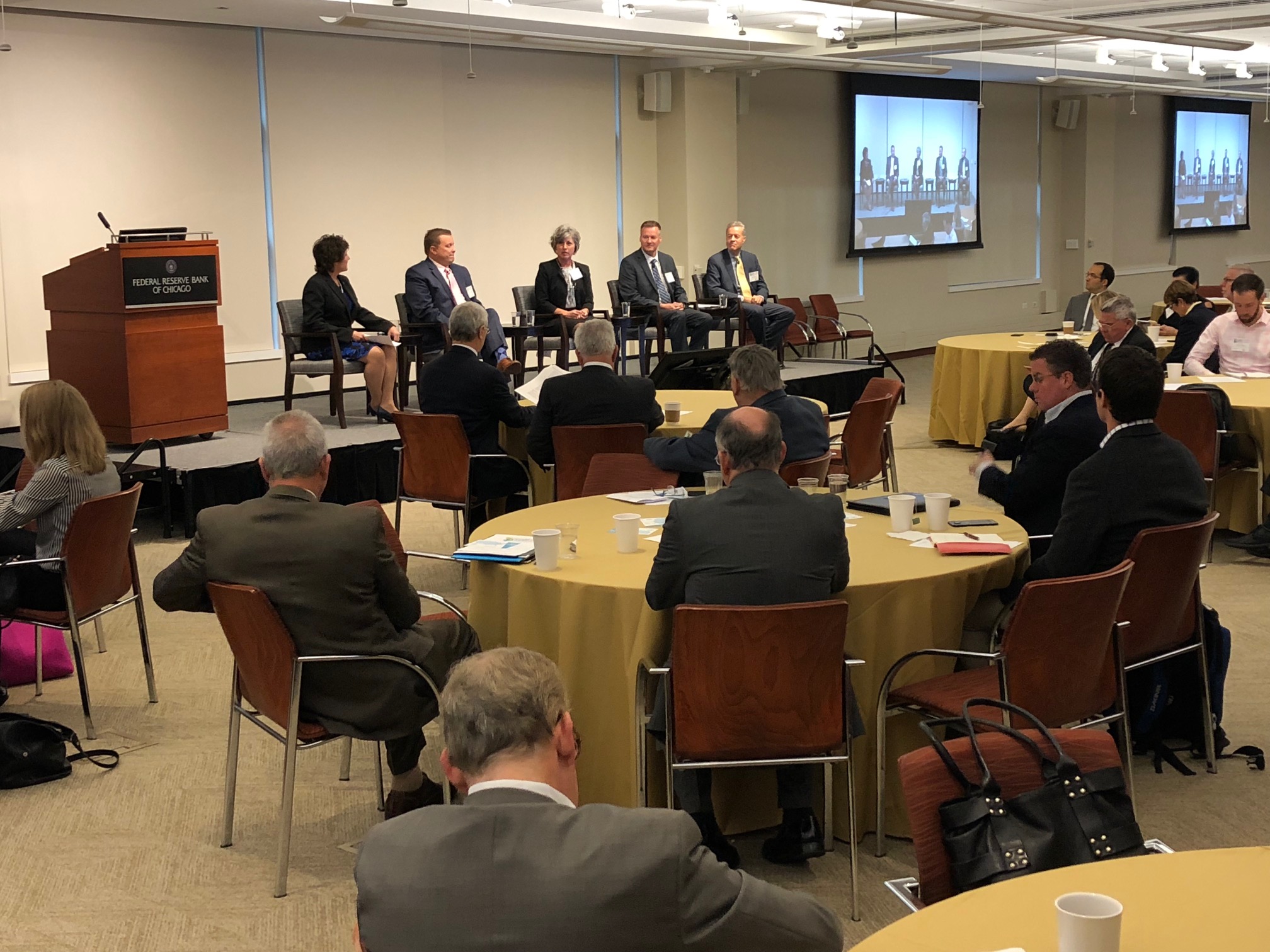 The most important may be the collaboration between the 17 municipalities in Racine County of which the city of Racine is the largest. Last month, Foxconn announced the purchase of a building in downtown Racine for the company's innovation center to focus on the development of smart cities technologies.
Education partnerships between UW-Parkside, the University of Wisconsin-Milwaukee, and Gateway Technical College have created pathway partnerships for students to obtain the type of education credentials necessary for sustained future success.
Gateway Technical College President Bryan Albrecht said that Foxconn has changed the way his institution develops and offers academic and technical training programs. Delagrave added that 64 counties in Wisconsin have already been impacted by Foxconn.
Chancellor Ford asked each panel member what advice they would give on starting and sustain economic partnerships. UW-Milwaukee Chancellor Mark Mone suggested a mindset change that leads to more flexibility. Albrecht said organizations must be able to engage.
Racine County Economic Development Corporation Executive Director Jenny Trick stressed the importance of building a team. "I need to do a lot more than I did a year and a half ago," Trick said, "there are efficiencies gained by expanding your own network."