UW-Parkside Theatre Presents Meteor Shower
Published: November 20, 2023
Alunma Samantha Feiler returns as Stage Manager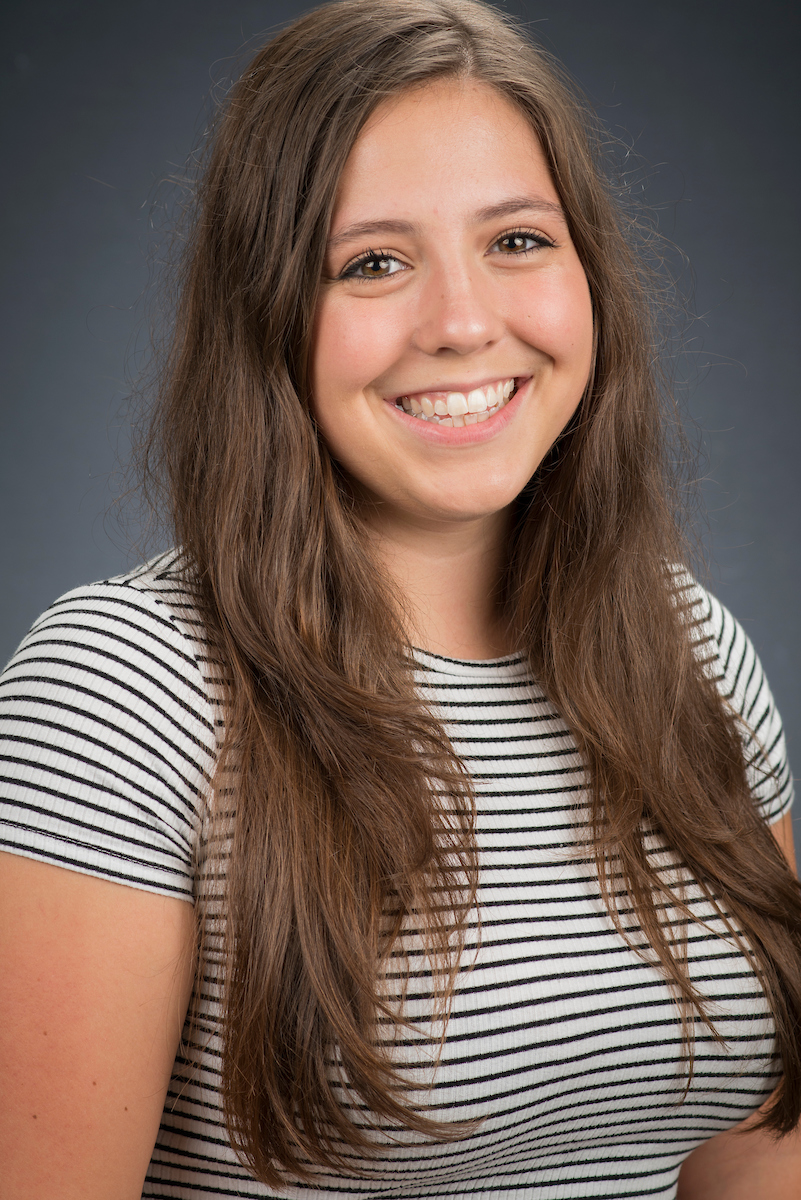 Kenosha, Wis.- The University of Wisconsin-Parkside Theatre Arts Department welcomes back alumna Samantha Feiler as stage manager for its upcoming production of Steve Martin's Meteor Shower. This mad-cap comedy will delight audiences with its cosmic irreverence and commentary on coupledom.
Parkside Theatre is excited to have Feiler back and collaborating on this comedy, written by the co-creator of Only Murders in the Building, actor-musician-writer Steve Martin. Meteor Shower opens Dec. 1 at 7 p.m. on the mainstage theatre in the Rita Talent Picken Regional Center for Arts and Humanities at the UW-Parkside. Performances run Dec. 2 at 7 p.m., Dec. 3 at 2 p.m., Dec. 8 and 9 at 7 p.m. and Dec. 10 at 2 p.m. Tickets may be purchased at the Box Office or online at uwp.edu/therita.
Feiler reflects on her experience over the last few weeks stating, "It has been an absolute joy being back at Parkside. Working with the next generation of artists on this hilarious play has given me an opportunity to give back to the program that helped prepare me so thoroughly for the professional world of the Theatre."
Feiler, a 2022 graduate, is from Racine where she attended Jerome I. Case High School. During her time at UW-Parkside, Feiler sang the role of Cinderella in the Rogers and Hammerstein musical during her senior year. She now resides in Milwaukee and is an active member of Milwaukee's professional theatre community. As a performer and stage manager, she has worked with Milwaukee Chamber Theatre, Renaissance Theaterworks, and Sunstone Studios. Feiler will also be joining Forte Theatre's upcoming production of Hello, Dolly! 
---
The University of Wisconsin-Parkside is committed to high-quality educational programs, creative and scholarly activities, and services responsive to its diverse student population, and its local, national, and global communities. We are a dynamic learning community grounded in academic excellence and focused on student success, diversity, inclusion, and community engagement. The campus serves as a premier comprehensive public institution and a destination of choice, serving as a focal point of local, regional, and global progress.
---
Media contact:
Derek Fye
Communications Manager
University of Wisconsin-Parkside
Fye@uwp.edu | (262) 771-5419