UWP earns 'Military Friendly' Gold-Level Designation
Published: December 8, 2016
The University of Wisconsin-Parkside announced today that it has been named a Gold-level Military Friendly® School Award recipient in the category of "Public Universities < 10,000 Students" for 2017.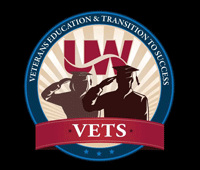 Victory Media, originator of the family of Military Friendly® employment, entrepreneurship and education resources for veterans and their families, published its special awards for 2017 Military Friendly® Schools and Employers at https://militaryfriendly.com. For more than a decade, Military Friendly® ratings have set the standard for companies and colleges demonstrating positive employment and education outcomes for veterans and their families.
New this year, Military Friendly® Awards showcase the most powerful and effective programs of more than 200 companies and 1,200 post-secondary schools that were designated as "Military Friendly®" in November. Of those designated, 154 employers and 541 schools have been recognized for excellence in different categories, highlighting not only "Are you Military Friendly®?" but "How Military Friendly® are you?"
UW-Parkside Chancellor Debbie Ford commended the work of the Parkside's faculty and staff and their dedication to providing veteran students and their families with the opportunity to achieve a university degree. "Our veteran and military students bring valued perspectives and experiences to our learning community," Ford said.

"All of our Military Friendly® award recipients set the standard for excellence," said Daniel Nichols, Chief Product Officer of Victory Media and head of Military Friendly® development. "They offer exceptional examples of what it means not just to build a program that meets federal requirements, but one that serves the military and veteran community from classrooms to careers."
Companies and schools must have successfully completed a 2017 Military Friendly® survey and been designated as a 2017 Military Friendly® School or Employer to be considered for the Awards program. The names of awardees are published online at https://militaryfriendly.com and will be printed in the December issue of G.I. Jobs® or Guide to Military Friendly® Schools. To see a complete list of this year's award winners, or to learn more about Military Friendly® ratings and how to participate, visit https://militaryfriendly.com.
(Military Friendly designation announcement from November 2016)

Victory Media's Military Friendly® ratings recognize universities, colleges and employers with leading programs for veterans, members of the Armed Forces leaving military service and military spouses.
The University of Wisconsin-Parkside announced today that it has earned the 2017 Military Friendly® School designation by Victory Media, publisher of G.I. Jobs®, STEM JobsSM , and Military Spouse. First published in 2009, Military Friendly® Schools is the most comprehensive, powerful resource for veterans today. Each year, the list of Military Friendly® Schools is provided to service memb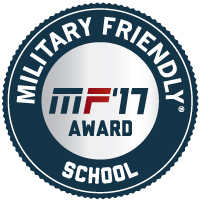 ers and their families, helping them select the best university, college, or trade school to receive the education and training needed to pursue a civilian career.
"UW-Parkside is committed to providing an accessible, affordable learning community for all students," said UW-Parkside Chancellor Debbie Ford. "I'm especially proud that we work closely with our military students, veteran students, and their families, to ensure that specific needs are met. These men and women are serving and have served our country. They deserve a learning community where they are welcomed and their experience is valued."
On Veterans Day, Nov. 11, UW-Parkside officially opened Military and Veterans Success Center (MVSC) designed to assist military service members and veteran students with the transition into the UW-Parkside academic community by providing access to resources and by serving as a centralized gathering space for students.
Institutions earning the Military Friendly® School designation were evaluated using both public data sources and responses from Victory Media's proprietary survey. More than 1,600 schools participated in the 2017 survey; 1,160 were awarded the designation. Ratings methodology, criteria, and weightings were determined by Victory Media with input from the Military Friendly® Advisory Council of independent leaders in the higher-education and military-recruitment community. Final ratings were determined by combining the institution's survey scores with the assessment of the institution's ability to meet thresholds for student retention, graduation, job placement, loan repayment, persistence (degree advancement or transfer) and loan default rates for all students and, specifically, for student veterans.
According to Daniel Nichols, a Navy Reserve veteran and chief product officer at Victory Media, "Our ability to apply a clear, consistent standard to the majority of colleges and universities gives veterans a comprehensive view of which schools are striving to provide the best opportunities and conditions for our nation's student veterans. Military Friendly® helps military families make the best use of the Post-9/11 GI Bill and other federal benefits while allowing us to further our goal of assisting them in finding success in their chosen career fields."
For more information about UW-Parkside's commitment to attracting and supporting military students, visit the UW-Parkside website (www.uwp.edu) and search veterans services.
UW-Parkside will be showcased along with other 2017 Military Friendly® Schools in the annual Guide to Military Friendly® Schools, special education issues of G .I. Jobs® and Military Spouse Magazine, and on militaryfriendly.com.