UW-Parkside's Dr. Mita Banerjee Receives Universities of Wisconsin Outstanding Women of Color in Education Award
Published: November 10, 2023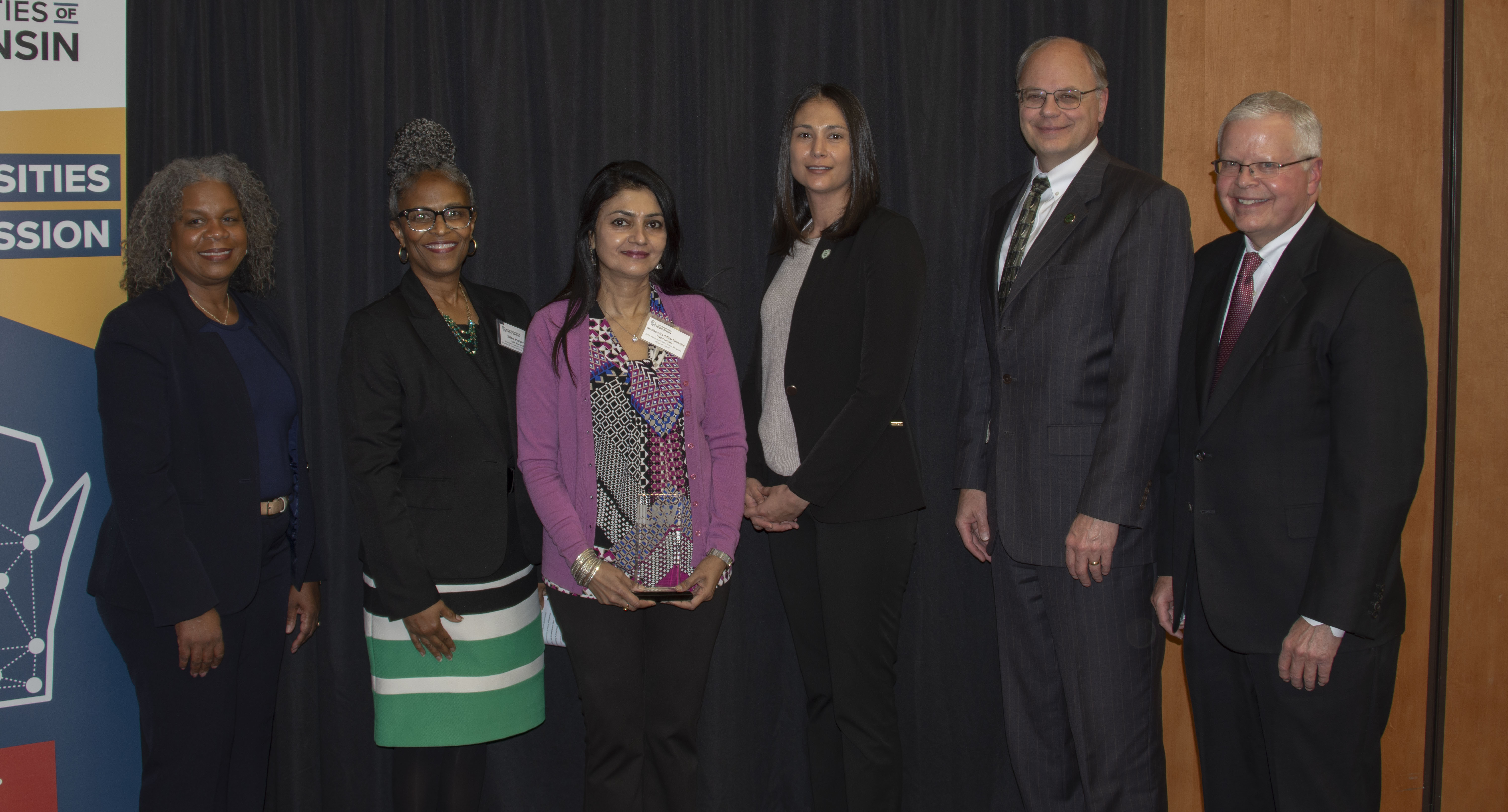 Kenosha, Wis.- The Universities of Wisconsin have announced the 13 recipients of the 2023 Outstanding Women of Color in Education Award, an annual honor given to faculty, staff, students, or community members to recognize their achievements in advancing equity and inclusion for people of color within the Universities of Wisconsin as well as communities across the state. This year is the 28th anniversary of the award through which more than 400 women of color have been recognized for their transformational work.
Dr. Mita Banerjee, an Associate Professor of Sociology and the founding faculty director of the Sociology Online Degree Completion Program at UW-Parkside, has been named one of the recipients of the 2023 Universities of Wisconsin Outstanding Women of Color in Education Award.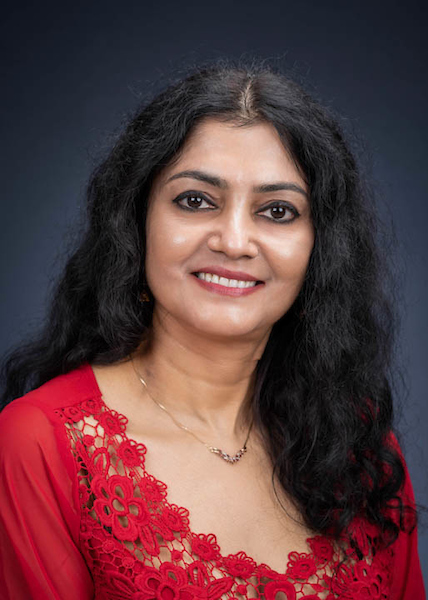 Dr. Banerjee teaches with the goal of cultivating and sustaining an inclusive classroom. She has also won UW-Parkside's Teaching Excellence Award, the Wisconsin Sociological Association's Outstanding Teacher Award, and the Advising Excellence Award. Through her teaching, research, service and mentoring, she has helped further education, awareness, and a commitment to equity, diversity, and inclusivity for underserved and underrepresented students. Dr. Banerjee's research spans social justice and the EDI realm and she is well published in many areas.
"The Universities of Wisconsin have a longstanding commitment to inclusion at our universities," said Universities of Wisconsin President Jay Rothman. "We are proud to honor these women of color whose achievements in advocacy and scholarship are transforming our campuses and communities to be more equitable and inclusive."
Recipients were formally recognized on November 9, 2023, in Madison at an awards ceremony and reception hosted by the UW System.
The 2023 Outstanding Women of Color in Education honorees are:
Nga-Wing Anjela Wong, Professor, Department of Education for Equity and Justice, UW-Eau Claire
Crystal Lepscier (Wāqsepāēhketūkiw), Associate Lecturer and former First Nations Student Success Coordinator, UW-Green Bay
Michelle Satram Sylvester, Senior Equity Advisor and Recruiter, School of Education, UW-La Crosse
Maichou Lor, Assistant Professor, School of Nursing, UW-Madison
Crystal D. Carter, Clinical Associate Professor/Field Liaison, Helen Bader School of Social Welfare, UW‑Milwaukee
Reneé Simpson, Academic Advisor, Undergraduate Advising Resource Center, UW Oshkosh
Madhumita (Mita) Banerjee, Associate Professor, Sociology Department, UW-Parkside
Carla Lee-Wages, Multicultural Student Advisor, Office of Multicultural Student Affairs, UW-Platteville
Youngmi Kim, Associate Professor, Agricultural Engineering and Engineering Technology, UW-River Falls
Pratima Gandhi, Vice Chancellor for Business Affairs and Chief Business Officer, UW-Stevens Point
Mai Khou Xiong, Executive Director of Student Inclusion and Belonging, Multicultural Student Services, UW‑Stout
Heaven Waasiikwe Fleming, Teacher education major, UW-Superior
Prajukti (juk) Bhattacharyya, Professor, Department of Geography, Geology, and Environmental Science, UW‑Whitewater
Each UW university was invited to select one woman to receive the award, which highlights each recipient's contributions to improving the status and climate for women and people of color and to advancing the work of diversity, equity, and inclusion.
For more information about the award and past recipients, see wisconsin.edu/grants-awards/women-of-color/.
---
The University of Wisconsin-Parkside is committed to high-quality educational programs, creative and scholarly activities, and services responsive to its diverse student population, and its local, national, and global communities. We are a dynamic learning community grounded in academic excellence and focused on student success, diversity, inclusion, and community engagement. The campus serves as a premier comprehensive public institution and a destination of choice, serving as a focal point of local, regional, and global progress.
---
Media contact:
Derek Fye
Communications Manager
University of Wisconsin-Parkside
Fye@uwp.edu | (262) 771-5419