Zach Atkins Honored as 2019 Newman Civic Fellow
Published: March 12, 2019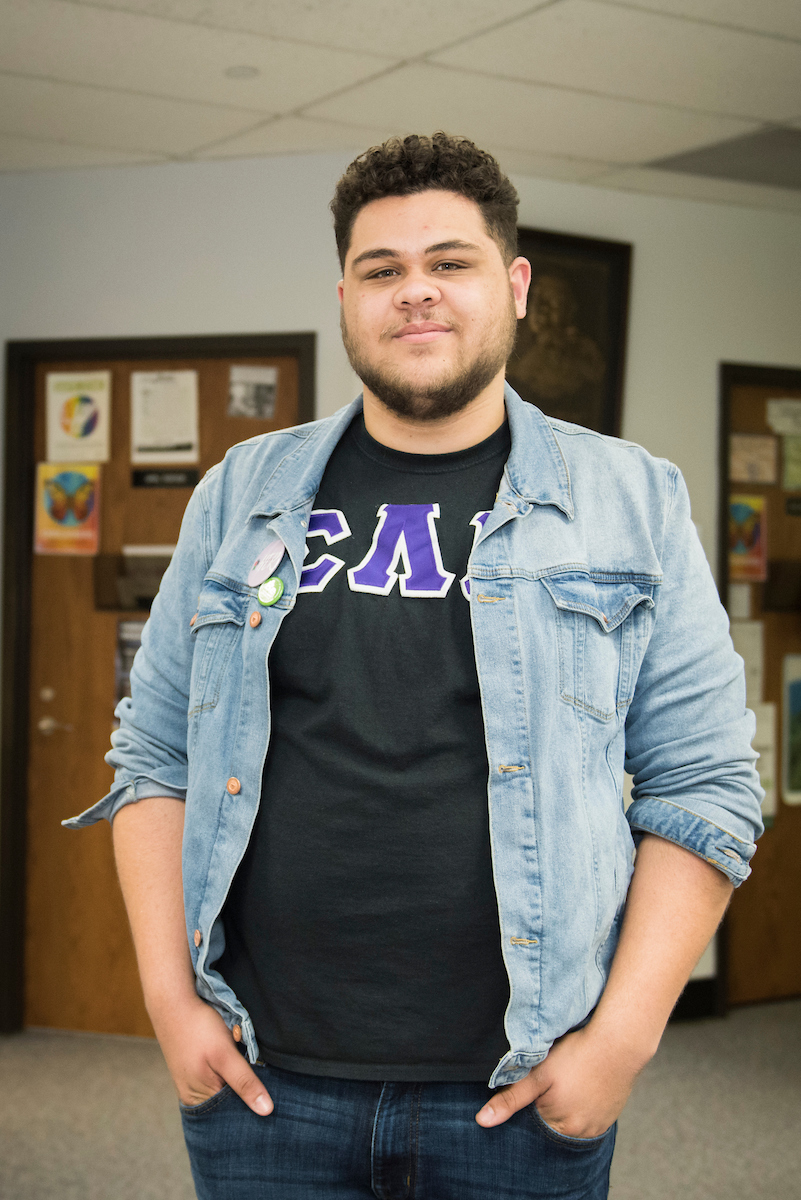 Campus Compact, a Boston-based non-profit organization working to advance the public purposes of higher education, has announced the 262 students who will make up the organization's 2019-2020 cohort of Newman Civic Fellows, including UW-Parkside's own Zach Atkins.
Atkins, a senior double majoring in psychology and communication, and pursuing certificates in mental health, and conflict analysis and resolution, is from Racine and attended the REAL Charter school. Atkins serves as a success coach and peer advisor in the Office of Multicultural Student Affairs (OMSA), is on the executive board of the Black Student Union, and is a member of the Sigma Lambda Beta International Fraternity.
In the community, Atkins has worked for a local nonprofit that provides recreational activities for people with developmental disabilities and serves as a teaching counselor at an agency that supports clients experiencing a mental health or substance abuse crisis. Atkins' volunteer work includes the annual PowerUp event to assist local students with college prep.
Atkins calls the honor validation for his work in the community. "To be honored as a Newman Civic Fellow is one of my greatest achievements during my undergraduate career," he said. "The fellowship brings warmth to me knowing I am actually making a difference in the community. I am a huge supporter of strength in togetherness and growth in our communities, so I am glad my work reflects that.
"On campus, I am fortunate to be surrounded by other amazing leaders through my leadership in Black Student Union, recent presidency and active brother of Sigma Lambda Beta, and past involvements like Active Minds. These student organizations are all about the people and raising awareness on critical social issues."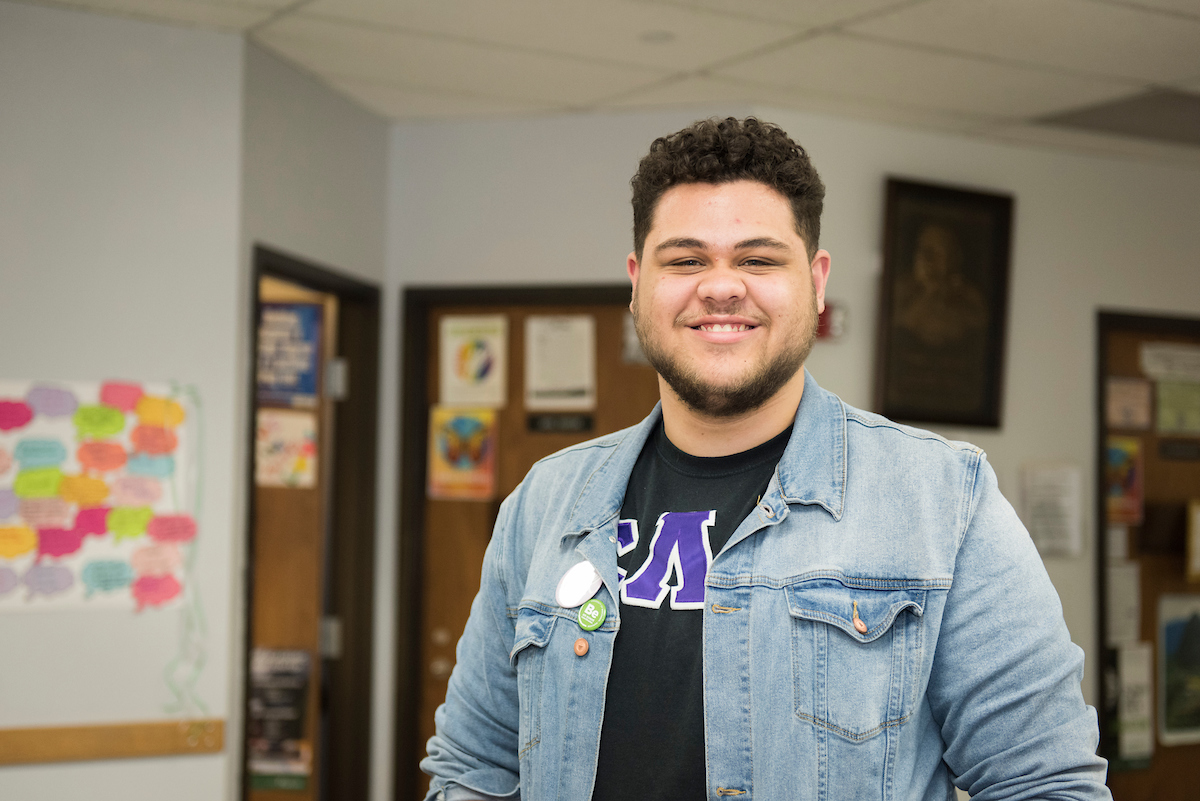 Atkins says all of his student leadership opportunities have allowed him to make a difference in the community.
UW-Parkside Chancellor Debbie Ford describes Atkins as an engaged student leader who has proven himself on campus and in the community. "While maintaining an excellent academic record, Zach dedicates his time and talents to several campus organizations," Ford said. "Zach is also passionate about sharing his skills to benefit others in his community."
The Newman Civic Fellowship, named for Campus Compact co-founder Frank Newman, is a one-year experience emphasizing personal, professional, and civic growth for students who have demonstrated a capacity for leadership and an investment in solving public problems. Through the fellowship, Campus Compact provides a variety of learning and networking opportunities, including a national conference of Newman Civic Fellows in partnership with the Edward M. Kennedy Institute for the United States Senate. The fellowship also provides fellows with access to apply for exclusive scholarship and post-graduate opportunities.
Previous Newman Civic Fellows from UW-Parkside:
Kathryn Evans (2011-12)
Vanessa Hope (2012-13)
LaTierra Piphus (2013-14)
Anh Nguyen (2014-15)
Alexa Morgan (2015-16)
Marley Uran (2016-17)
Bianca Ruffolo (2017-18)
Yoger Aguilar (2018-19)
"We are proud to recognize each of these extraordinary student leaders and thrilled to have the opportunity to engage with them," said Campus Compact President Andrew Seligsohn. "The stories of this year's Newman Civic Fellows make clear that they are committed to finding solutions to pressing problems in their communities and beyond. That is what Campus Compact is about, and it's what our country and our world desperately need."
The Newman Civic Fellowship is supported by the KPMG Foundation and Newman's Own Foundation. Learn more at compact.org/newman-civic-fellowship.

Campus Compact is a national coalition of 1000+ colleges and universities committed to the public purposes of higher education. Campus Compact supports institutions in fulfilling their public purposes by deepening their ability to improve community life and to educate students for civic and social responsibility. As the largest national higher education association dedicated solely to campus-based civic engagement, we provide professional development to administrators and faculty to enable them to engage effectively, facilitate national partnerships connecting campuses with key issues in their local communities, build pilot programs to test and refine promising models in engaged teaching and scholarship, celebrate and cultivate student civic leadership, and convene higher education institutions and partners beyond higher education to share knowledge and develop collective capacity. Visit www.compact.org.