Yoger Aguilar Honored as 2018 Newman Civic Fellow
Published: April 16, 2018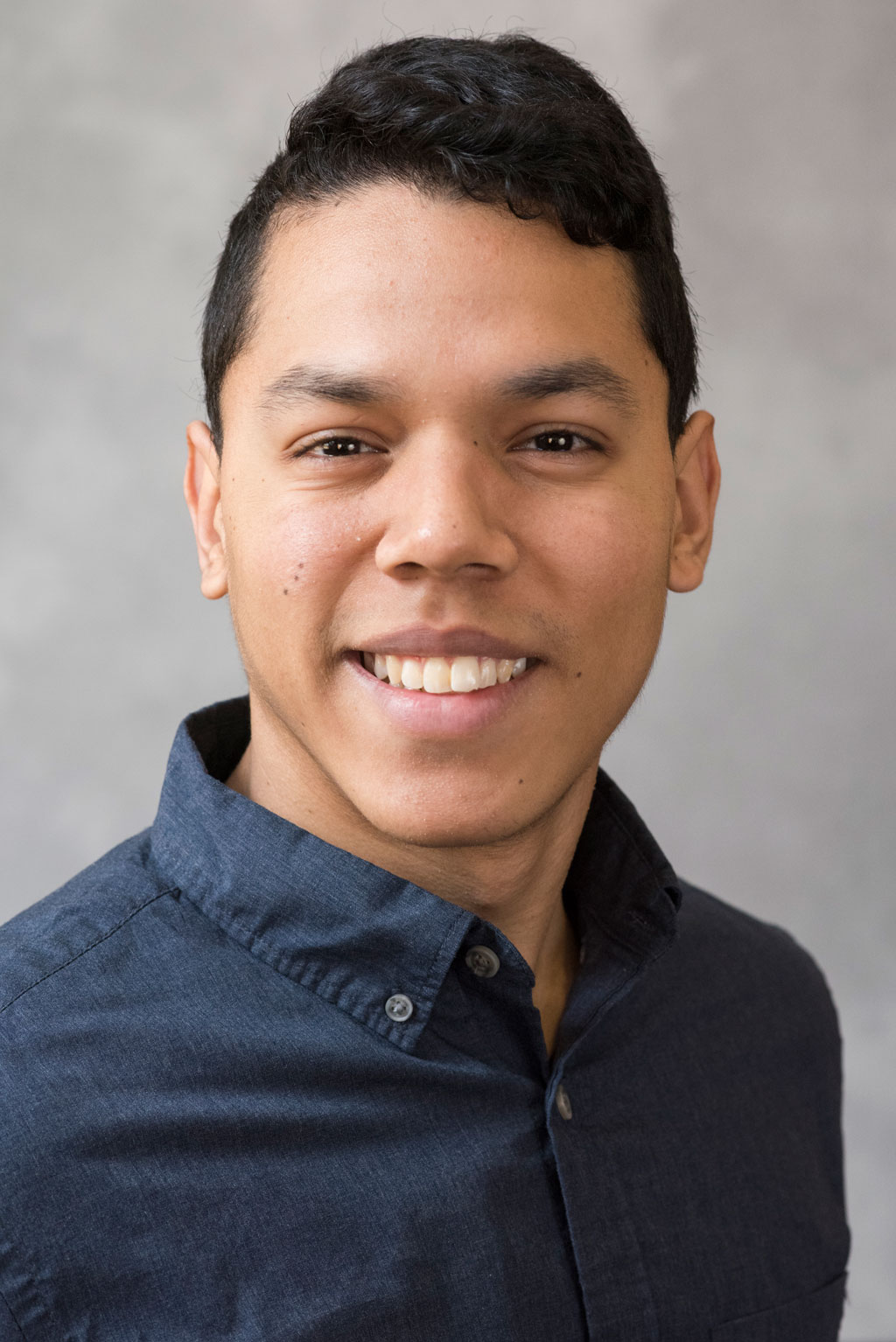 Yoger Aguilar, an exercise science major at the University of Wisconsin-Parkside, has been named a Newman Civic Fellow by Campus Compact, a Boston-based nonprofit organization working to advance the public purposes of higher education. Campus Compact announced the names of 268 students who make up the organization's 2018 cohort of Newman Civic Fellows.
Aguilar, from Caracas, Venezuela, is a member of the UW-Parkside student organization Latinos Unidos, he is a campus Success Coach, a Campus Ambassador, and participates in Parkside Student Government. "To me, as a campus leader, it is an honor being recognized and elected to represent our university in such an incredible opportunity," Aguilar said. "I am a big learner, and I am ready for this experience to learn new strategies about how I can continue contributing to our campus and our community.
The Newman Civic Fellowship, named for Campus Compact co-founder Frank Newman, is a one-year experience emphasizing personal, professional, and civic growth. Through the fellowship, Campus Compact provides a variety of learning and networking opportunities, including a national conference of Newman Civic Fellows in partnership with the Edward M. Kennedy Institute for the United States Senate. The fellowship also provides fellows with access to apply for exclusive scholarship and post-graduate opportunities.
"I would like to thank Chancellor Ford and members of the UW-Parkside administration for the nomination and for believing in me," Aguilar said. "Also, thank you to Dr. Simone Akindes, my coach and mentor in this opportunity, for his efforts to keep me on track and accountable. But most important, thank you to my family and my beautiful life partner Crystal Garcia who motivate me to always give the best of myself.
"I am ready for this new challenge, and I will continue working hard for our campus community and our future generations of leaders."
Garcia is the current president of Latinos Unidos, the organization that Aguilar says taught him campus values, and helped him become an effective campus leader.
UW-Parkside Chancellor Debbie Ford called Aguilar a great example of what happens when students get involved on campus. "As a member of the UW-Parkside new-student orientation team, Yoger meets a lot of people; he likes people and they like him," Ford said. "Yoger is an excellent selection as a Newman Civic Fellow because he will get everything possible from the experience."
Campus Compact President Andrew Seligsohn described this year's group of Newman Civic Fellows as being known for bringing people together in their communities to solve important challenges. "That is what Campus Compact is about," Seligsohn said, "and it's what our country and our world desperately need."
Bianca Ruffolo, a UW-Parkside molecular biology and bioinformatics major was selected as a Newman Civic Fellow in 2017. The Newman Civic Fellowship is supported by the KPMG Foundation and Newman's Own Foundation.
Campus Compact is a national coalition of more than 1,000 colleges and universities committed to the public purposes of higher education. Campus Compact supports institutions in fulfilling their public purposes by deepening their ability to improve community life and to educate students for civic and social responsibility. www.compact.org