Norm Cloutier: 'That's a Wrap!'
Published: July 27, 2022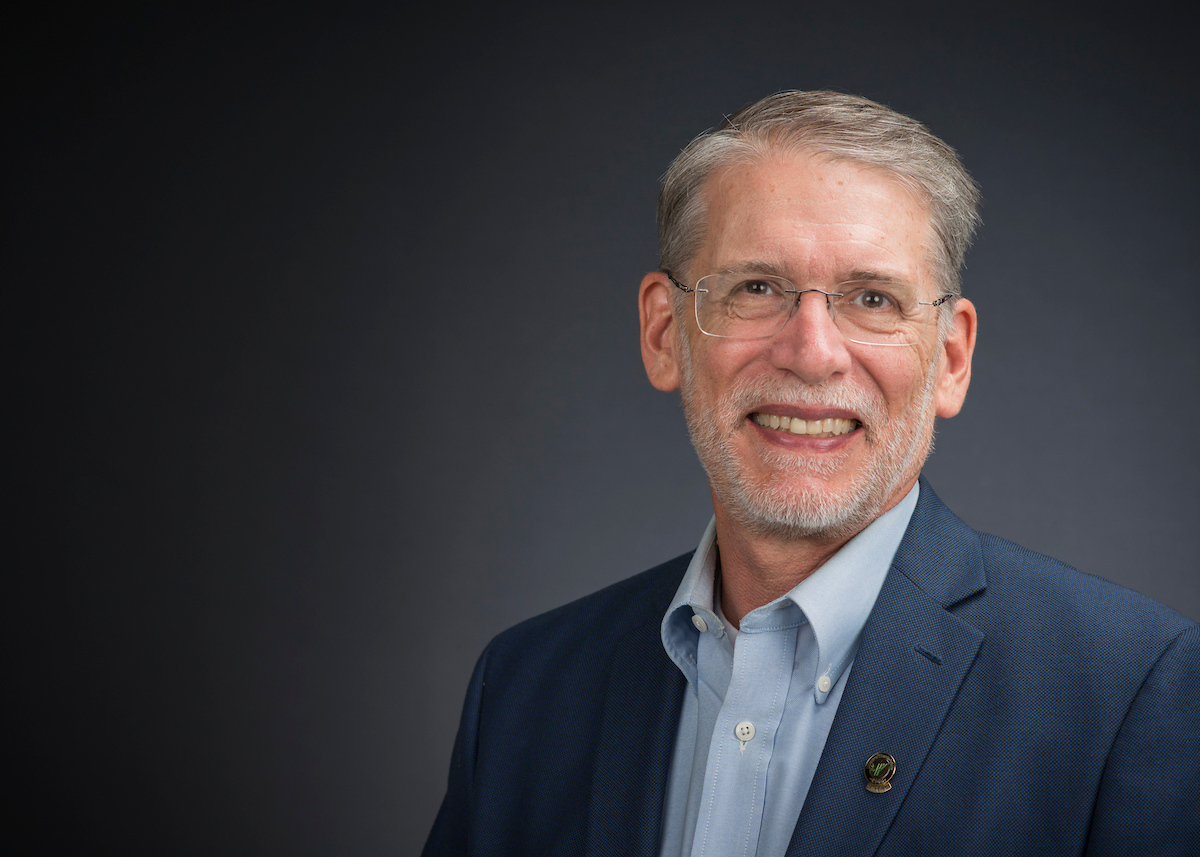 The message on the UW-Parkside Foreign Film Series website seemed to say it all: 
After 39 years, I have decided to step down as director of the UW-Parkside Foreign Film Series at the end of the spring 2022 season. 
I would like to thank all my UW-Parkside colleagues who helped make this program such a success, in particular, my current colleagues Joe Benson (Associate Professor – English) and Betty Petersen (Program Assistant), who were invaluable in keeping the FFS operating over the last two years, and who are committed to providing our community with quality foreign film programming going forward; Don Kummings (English) and Richard Rosenberg (Economics) who helped start the FFS; all the UW-Parkside administrators who were so supportive of the FFS over the years, from Chancellor Alan Guskin who took a chance on the idea in 1982, to Chancellor Debbie Ford and Dean Lesley Heins-Walker (College of Arts and Humanities), who could not have been more supportive and remain committed to the program; and all the support staff, including Student Center administrators and student ticket takers and projectionists. 
Most important, I would like to thank you, all the FFS patrons who have remained loyal to the program in good times and in times of stress …. 
Sincerely, 
Norm Cloutier 

But, can anyone really sum up in just a few sentences what it has meant to bring enjoyment to thousands and thousands of people for almost 40 years? Probably not. 
The story of the University of Wisconsin-Parkside Foreign Film Series – arguably the most popular and well-known entertainment series ever offered by the university – began when Norm Cloutier joined the UW-Parkside faculty as an economics professor in 1981. In his very first year, Cloutier was placed on the faculty lectures and fine-arts committee. Being the new kid on the block, Cloutier recalls, "I was elected chair
before I knew what hit me." 

To make the job even more interesting, the committee didn't have any
money. Committee members were encouraged to develop proposals
that would be reviewed and – possibly – funded. 

Cloutier suggested a series of foreign films. Colleagues on the committee, having seen a few other film-series ideas fail, were not impressed. English Professor Don Kummings, however, agreed to help. And as Rick Blaine (Humphrey Bogart) said to Capt. Louis Renault (Claude Rains), "I think this is the start of a beautiful friendship." 
Cloutier watched foreign films in grad school, but had no experience running a film series. Enter Kino film distributors and a suggestion to contact Lawrence University in Appleton, Wisconsin, where a successful foreign film series was up and running. 
Lawrence Event Coordinator Tom Lonnquist was happy to help – for a small fee. "(Tom) said he would share some key features of his program if we paid him the value of the first 25 season tickets we sold after we broke even," Cloutier said. "If the series did not generate enough revenue to cover costs, we would owe him nothing. Of course, he did get paid because we sold out the very first season." 
Lonnquist's big secret: Only sell season tickets. 
The new Foreign Film Series kicked off with "King of Hearts." Thirty-nine years and tens of thousands of season tickets later, Josef Benson, UW-Parkside associate professor of English, is taking the reins. "Norm's shoes are very large," Benson said. "He's been a wonderful mentor these last five years, not only in terms of the Foreign Film Series, but also in terms of how he conducts himself as a professor." 
Benson calls his predecessor's career, "one to emulate…. My goal is to simply steward what Norm has already built, which is very significant." 
Cloutier says the long-term success of the Foreign Films Series was not as surprising as one might think. 
"Initially, I had some uncertainty about the success of the series. After the 'King of Hearts' weekend we knew we had hit on something special," Cloutier said. "We had already established our season-ticket-only policy, every showing was sold out, and it was clear we would be expanding the series. 
"Our film lineup was excellent, but much of the credit for that first-year success goes to our marketing effort aided by Patricia Mulligan who was a student at the time, but who went on to be the UW-Parkside Outstanding Graduate and a UW-Parkside administrator." 
The day-to-day administration of the program, Cloutier says, could get tedious and frustrating, but that was countered by the gratification of knowing how the community was embracing the program. "I was having a ball doing it," he said. "I could envision the program continuing to thrive and I just hoped to be a part it." 
The best part of the job? "The positive feedback we have received from our patrons," Cloutier said. "The fact that our patronage has grown over the years is itself a great signal that we are doing something right. It is gratifying when we hear back from our patrons directly in the form of solicited and unsolicited feedback."  
Here are just a couple received by the university after Cloutier announced his retirement: 
"I merely wanted to express my thanks to you for all your efforts these many years and I hope FFS manages to continue bringing quality foreign films to our community for a long time to come." – Ron Fredrickson 
"Thank you, Norm, for all you have done to bring the wonderful films to UWP. My husband and I were with you from the beginning. My daughter, son-in-law and adult grandson now accompany me to the films whenever they are able. They drive down from Brookfield – that's how much they have enjoyed the selections. Thank you so much for your tenacity and willingness to stay with the program as long as you have." – Janet DiMarco 
"The Foreign Film series is one of the great side benefits of having UW-Parkside in the community. After attending for many years, I can say I almost always liked the collections Norm and whoever was working with him put together. The diversity of cultures represented in the films made the series an eye-opener in a lot of ways." - Steve Lund
Cloutier recalls one particular comment from a colleague in the UW-Parkside English Department who told him that the screening of the 'Apu Triology' by the Indian filmmaker Satyajit Ray "changed my life."  
Some films may be life changing and some Cloutier describes as 90-minute joyful escapes. Others, he says, "have the power to transport viewers to another time and place and cause them to think more deeply about important social issues." 
The UW-Parkside Foreign Film Series is well known and respected far beyond southeastern Wisconsin. Over the years, Cloutier has been contacted by a number of people from around the country who want to start a film series. "A few years ago," he said, "I heard from one of our former FFS student staffers who now lives in Maine and has started a film series modeled after ours." 
A great legacy lives on. 
For more info about the Foreign Film Series or to purchase tickets, click here!
ADMISSION
Season subscription only  | $30 for the entire season!
SCREENINGS
Thursday | 7:30 pm
Friday | 7:30 pm
Saturday | 5 pm and 8 pm
Sunday | 2 pm and 5 pm
VENUE
Student Center Cinema
900 Wood Rd. 
Kenosha, WI 53144
Parking: Lot A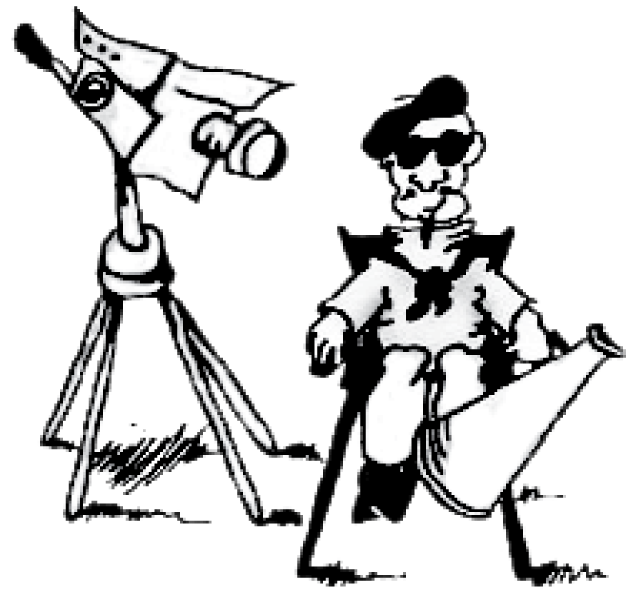 Foreign Film Series logo created by Bob Ludwig