Winter 2015 Outstanding Graduates
Published: December 10, 2015
Every semester, students are nominated and a handful are chosen to receive the University of Wisconsin-Parkside Outstanding Graduate Award. Rather than one particular quality, those who are selected have gone above and beyond in their academic field, have a strong passion for the work they have done during their time here at Parkside, and have bettered themselves for the work they will do when they leave with their degree.
Each of these students has caught the attention of their professors or other faculty members, who have submitted noteworthy recommendations. 
Xincen "Luke" Duan (Chancellor's Award signifying the top graduate) grew up in China and first came to the U.S. when he was 12 years old to visit his granduncle J.P Liu and grandaunt Jane Simonsen in Racine, Wis. The couple took Duan to their alma mater —UW-Parkside. 
When it was time to choose a university, Liu and Simonsen encouraged Duan to attend Parkside.

Every semester, Duan received both Dean's and Provost's honors. He always took the maximum 18 credits per semester and maintained a 4.0 grade-point average, causing his professors to describe him as "off the charts academically." 
While pursuing a biological sciences major with emphasis on pre-med, Duan was also a tutor for math and chemistry students and was an assistant in the chemistry lab. "Luke is one of those students who comes along only a few times in a professor's career. He is a truly gifted student with virtually unlimited academic capacity and ability," one faculty member wrote. 
Given his academic path, all of Duan's classes were challenging. In BIOS 307, Biochemical Metabolism, one faculty member said Duan "performed at a different level and distinguished himself through maturity and exceptional hard work. He demonstrated analytical abilities ranking in the top 1 percent of students who have taken this class over the past decade." 
Duan credits much of his success to his family and the friends and faculty he has met at Parkside over the years. "Without their help and care I would not be close to the person I am today," Duan said. "I believe the spirits of UW-Parkside will continue to inspire me throughout my future career and life." 
Miguel Garcia, another biological sciences/pre-med major with a goal of becoming a physician to help those in need, Garcia was described as having an "unrelenting passion for excellence."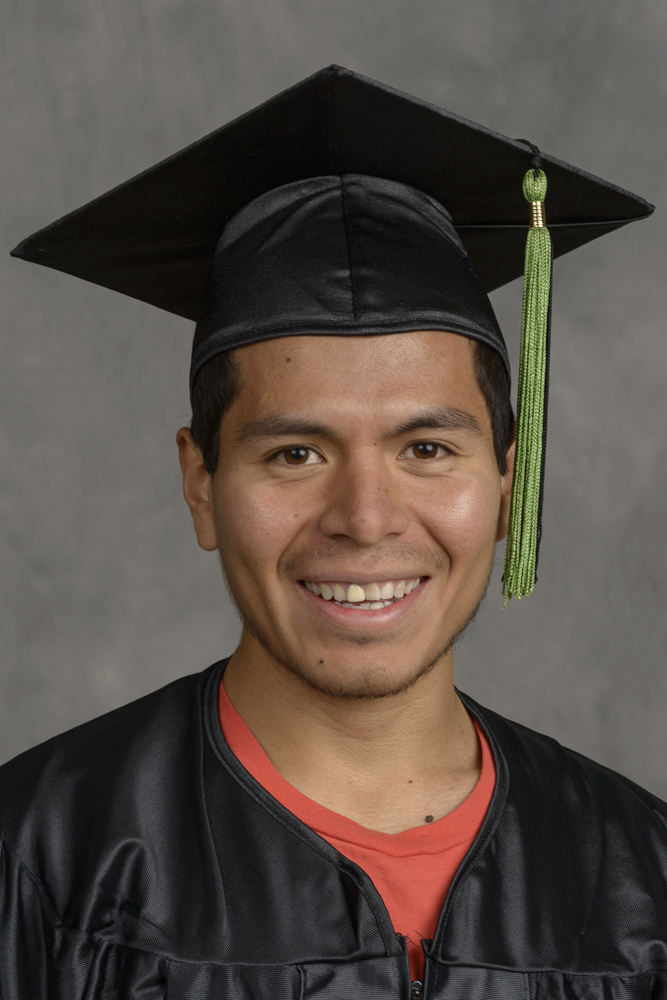 Garcia showed this passion through his school work and through his performances on the Parkside cross-country team. Beyond the boundaries of the university, Garcia is also a certified vision screener who has volunteered with Prevent Blindness Wisconsin. Garcia travels to Racine elementary schools, where his ability to speak Spanish is comforting to many students while he checks their vision.

During an internship at Wingra Family Medical Center, Garcia worked with a diverse patient base and gained further insight into the need for quality health care, especially for those who experience significant health-care inequities. 
Garcia's cross-country coach, Micha VanDenend, believes that his academics, cross-country running, and passion to help others work together to make Garcia more disciplined and will help him achieve his dream of becoming a great physician.  
John Hansen entered Parkside with dreams of pursuing a career in criminal justice. He spent some time as a reserve officer for the Waupaca County Sheriff's Department and studied criminal justice for much of his college career, but after three years, he fell in love with reviewing sociological literature, hypothesizing based on sociological theories, and executing qualitative and quantitative research.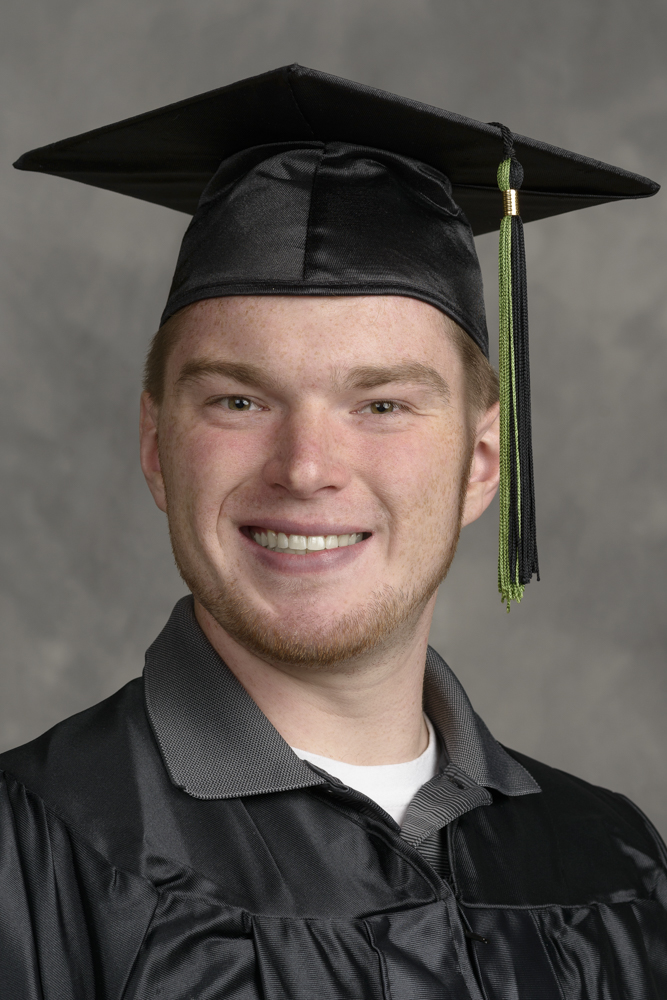 Hansen decided to tie together his passion for criminal justice and sociology. He has applied to the sociology Ph.D. program at UW-Madison where he plans to pursue the program's concentration on deviance, law, and social control.

Hansen grew up in Waupaca, Wis., a predominately white, middle-class town of just 6,000 people. When Hansen began his academic career at Parkside, the most diverse campus in the UW system, it was a bit of a culture shock. Hansen, however, saw this as a great learning opportunity and said that it helped him to develop a "more comprehensive understanding of sociological perspectives." 
Hansen's professors spoke highly of him when recommending him for the Outstanding Graduate Award. They said that Hansen has exceptional writing and analytical skills, and described his quest to become a sociologist as "relentless." 
Mai Eliza Moua grew up in a home with five siblings, and is the first to receive a bachelor's degree. Early on, Moua knew she wanted to be a computer scientist but also wanted to teach. Moua took the advice from her father, which was to find a passion and strive to make it happen, and now has her sights set on being a computer science professor.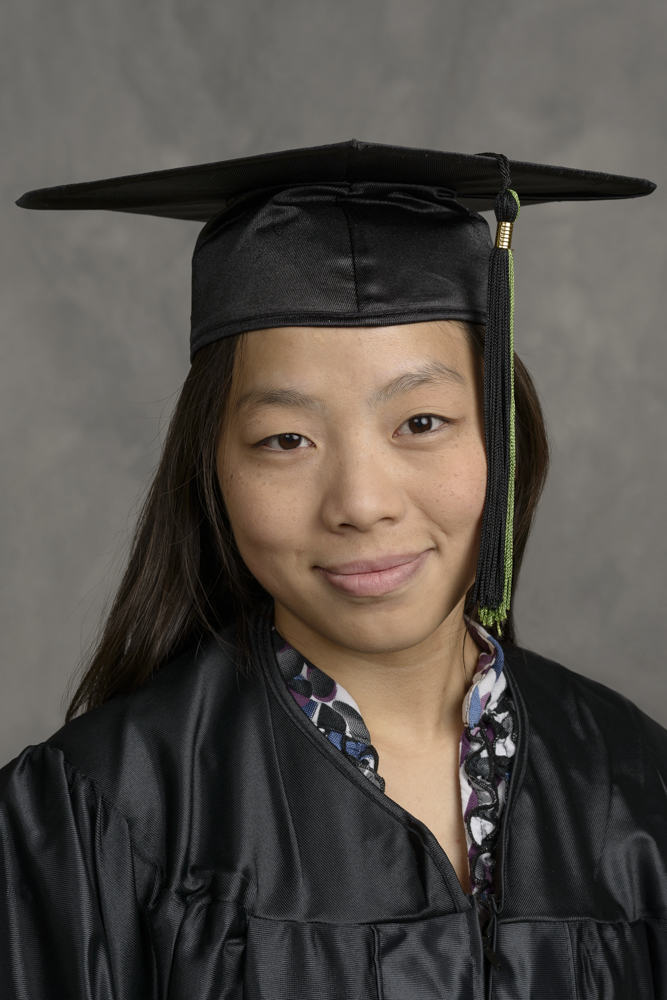 After spending two years at UW-Sheboygan, Moua found that she thrived in Parkside's small-classroom setting with the opportunity to have a more personal student-professor relationship.

Moua spent some of her academic career as an intern for the App Factory, the university's mobile app development center. She has the ability to learn and adapt quickly to new technologies, which made her an asset to the App Factory's design and prototype teams. 
Last summer, Moua was a participant in the Computer Science Department international summer university at Ostfalia University of Applied Sciences in Germany. She served with students from five other continents studying how mobile apps connect the world. 
Moua says that she is sure she will be a "life-long learner," and that she will continue "learning to learn."  
Each of the Winter 2015 Outstanding Graduate Award recipients worked incredibly hard and in different respects during their time at Parkside. The desire to learn and to better themselves grew with each new challenge. 
The Outstanding Graduate Awards recognize students who show great passion and dedication to their academics and community endeavors as they strive to reach and then set new goals. Congratulations to the Winter 2015 Outstanding Graduate Award winners.