Outstanding Graduates December 2019
Published: December 13, 2019
By:

UW-Parkside Marketing & Communications
Chancellor's Award
 
Laurel Marcinkus – Communication (Kenosha, WI)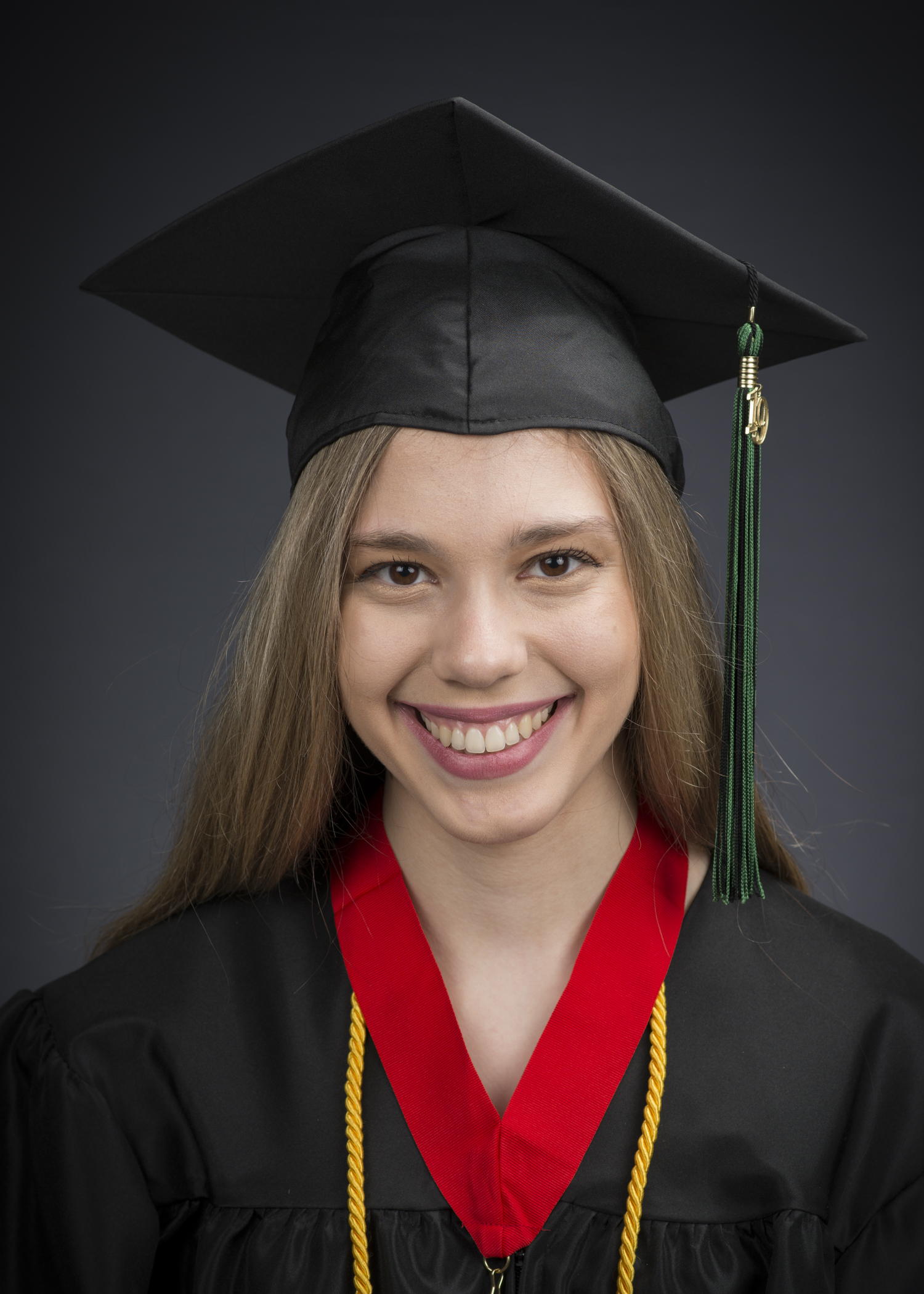 Laurel Marcinkus graduates with a GPA of 3.98 earning her degree in communication, a minor in public relations, and a creative writing certificate. She has been on both the Dean's List and the Provost's List every semester since she began her studies at UW-Parkside. Laurel is lauded for her impressive writing and speaking abilities. She received a National Medal at Carnegie Hall for her poetry when she was a freshman, along with video congratulations from Michelle Obama. Her poetry has been inducted into the Carnegie Hall museum. More recently, Laurel simultaneously won the Teresa Peck Award, again for her poetry, as well as the Carole Gottlieb Vopat Holocaust Studies Award for a high-quality research paper.  
Last year, Laurel produced an impressive amount of feminist poetry in a creative writing class taught by Dr. Josef Benson. Each year, the Center for Women's, Gender, and Sexuality studies gives a monetary award and a plaque for the best gender-related paper, project, or creative work. Laurel was the first-place winner and was invited to read her poetry to a public audience. Dr. Benson was quick to praise Laurel, saying, "Laurel has been an amazing student who has consistently produced exemplary work and elevated every class of mine in which she has been enrolled with her passion and commitment to learning. Typically, professors strive to inspire their students, but in the case of Laurel, she has been a source of inspiration for me." 
Laurel is also noted for her activism and leadership. Laurel took a leadership role in the collaboration with two communication faculty members in writing a proposal for panel presentation at the International Dialogue Analysis Conference this summer titled "#MeToo: Using Intersectionality and Dialogic Analysis to Extend a Social Movement." Laurel also approaches service and community-based activities with an equal measure of passion. Notable is her work as an ambassador for the Children's Hospital of Wisconsin, where she has been an advocate and spokesperson for patients and families struggling to cope with illness. Laurel has also worked as a spokesperson and treasurer for the UW-Parkside Democrats. 
Congratulations, Laurel. 
Outstanding Graduates – alphabetical order 
 
Michael Connolly – Physics & Applied Mathematics (Kenosha, WI)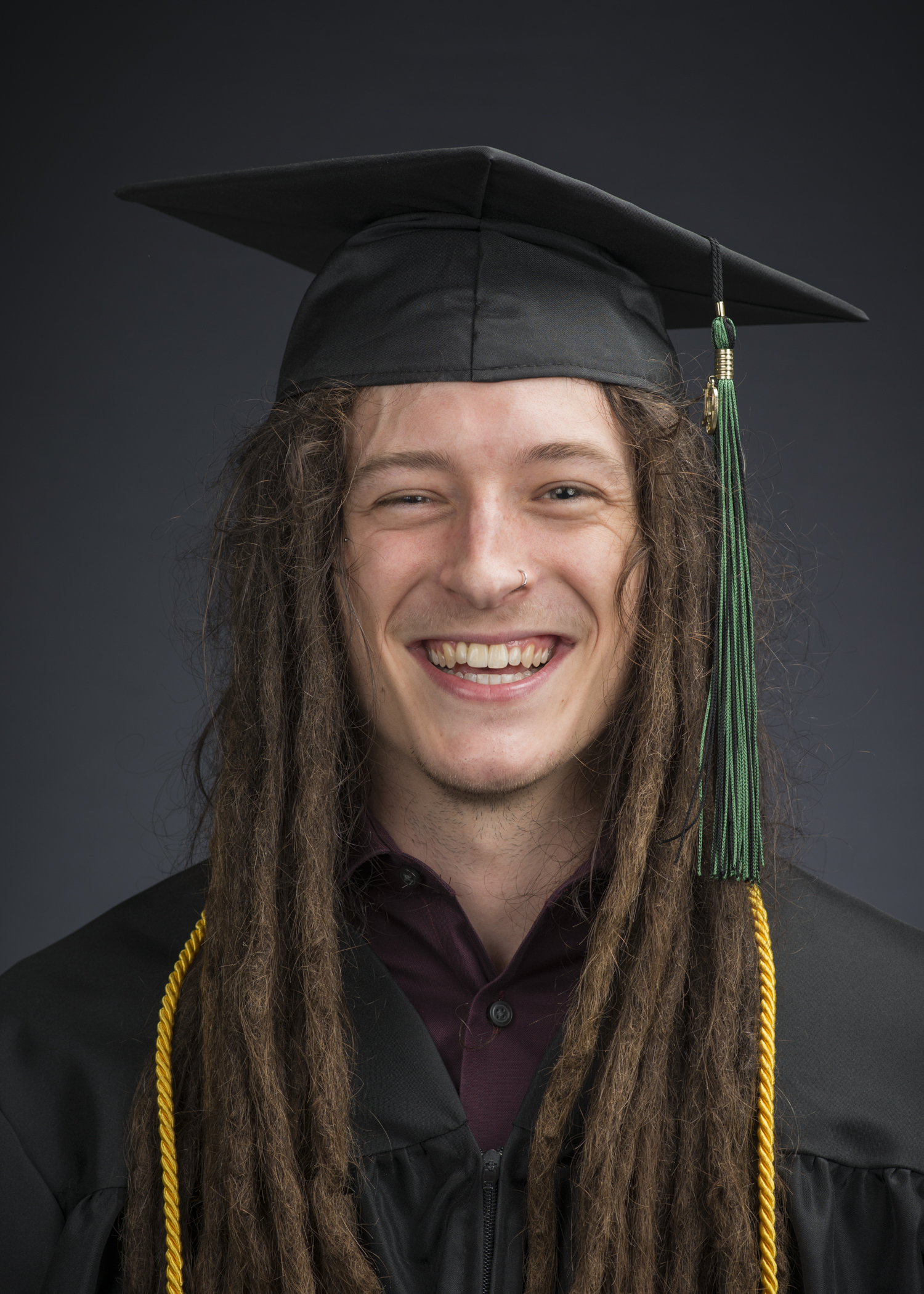 Michael Connolly started his education at UW-Parkside in the spring 2015 semester. Michael is well-noted for his unique drive. Physics Professor Dr. Paul Mohazzabi said that in his 44 years of teaching experiences, he can remember only three other students like Michael in terms of progress and achievement. Dr. Mohazzabi added that Michael is "by far the best physics student that we have at Parkside." He has a deep understanding of the laws of physics and how nature works. Michael is planning on continuing his education in physics toward a doctorate degree, hopefully at the University of California, Berkeley.  
Michael has also worked on a research paper along with Dr. Mohazzabi, which they had submitted for publication to an international journal, which is currently under peer review. Dr. Mohazzabi noted that the paper was Michael's idea, and that they are working together on a second research project. Both projects have been funded by Undergraduate Research Apprenticeship Programs. Michael has also been active in the campus community. Prime among his accomplishments is the revival of the UW-Parkside Physics Club, after more than 20 years of inactivity. 
Congratulations, Michael. 
Grace Kubiak – Psychology (Waterford, WI)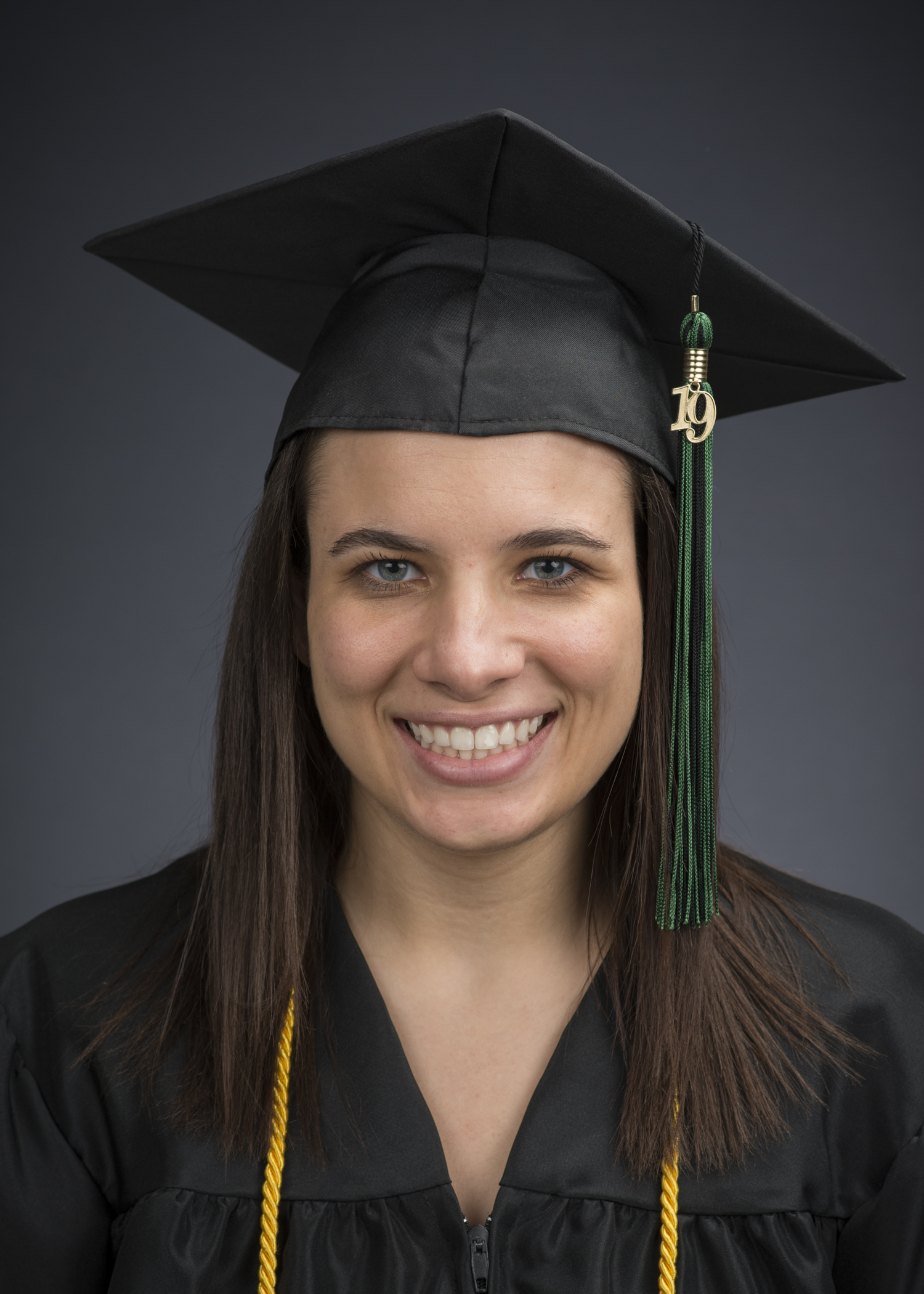 Grace Kubiak is an intelligent, motivated student. She currently boasts a GPA of 3.98 and has consistently earned high marks in her classes. Psychology Professor Dr. Sylvia Beyer is particularly impressed by her level of motivation and persistence. For the two Independent Studies Grace has taken with Dr. Beyer, she helped in the creation of stimulus materials for a study on political attitudes. [She prepared a Qualtrics survey and gathered participants, and furthermore, she has taken the lead on coding open-ended responses and finding outlier data.] Also, it's worth noting that Grace is regarded as an exemplary research assistant, and she had applied for and did receive undergraduate research funding for her work in the fall 2019 semester. 
Grace also spent several months in a Medical College of Wisconsin PURE Internship Program, and participated in many shadowing experiences with physicians, which highlight her strong interest in becoming a physician. Grace also keeps busy with her extracurricular activities and community involvement. She had served as a resident assistant for two years, and served on the board of Colleges against Cancer, and volunteered for Habitat for Humanity. She also works as an in-home caregiver and is a gymnastics coach. Grace's extensive work and volunteer experience clearly illustrate how mature and motivated she is. 
Congratulations, Grace. 
Jackie Kerr Schlosser – Accounting (Lake Forest, IL)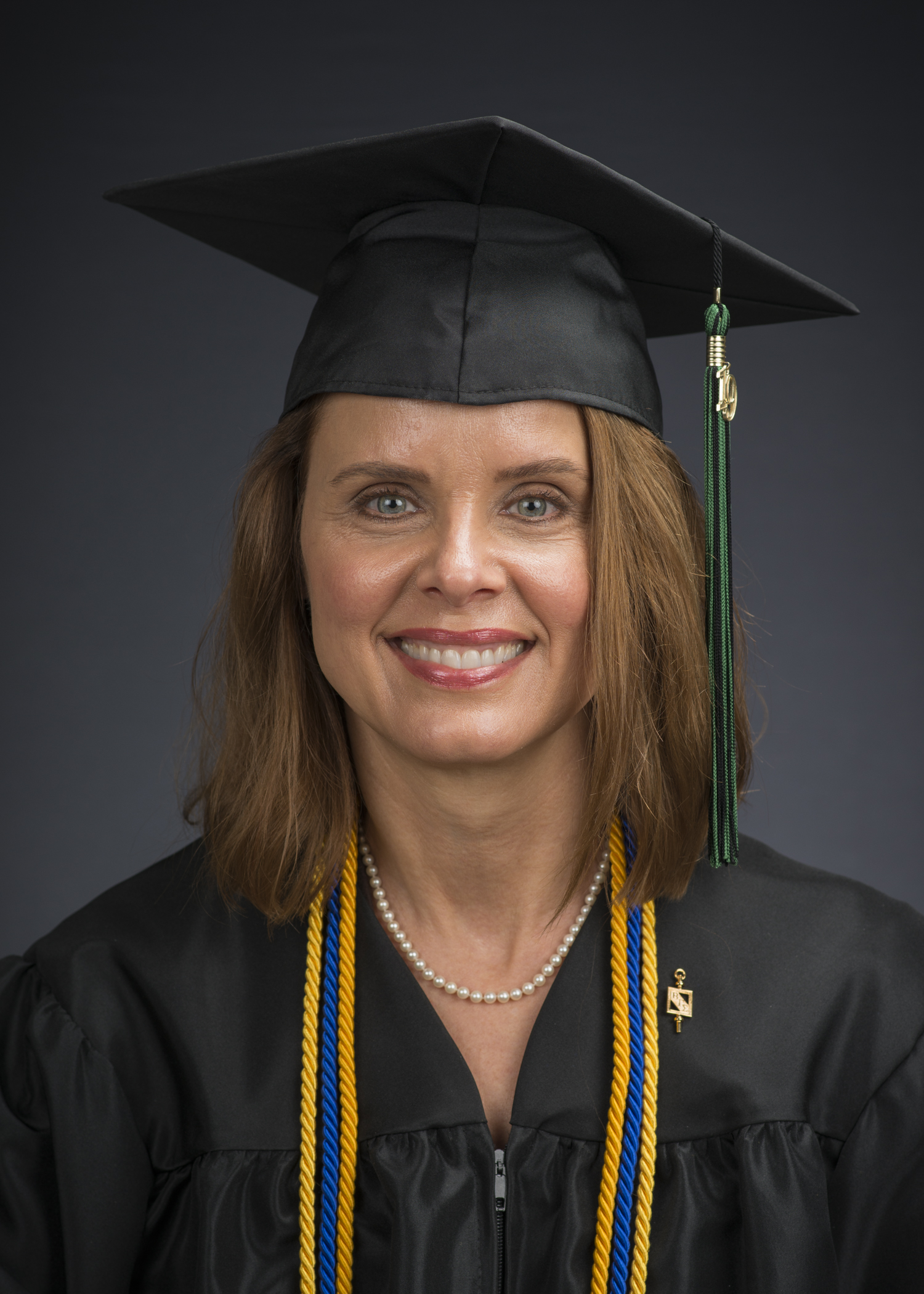 Jackie Kerr Schlosser is not just the first in her family to receive a college degree. She is also a nontraditional student, having a family of her own with three children before returning to school to complete her studies earning a GPA of 3.963. Jackie plans to continue her education in spring 2020 in order to work toward the 150 credit-hour requirement prior to sitting for the CPA exam, an accomplishment only the brightest and most committed students achieve shortly after graduation. 
Jackie is an advanced and certified tax preparer for both the Volunteer Income Tax Assistance (VITA) program through the United Way in Kenosha and the Moraine Township Center of Highland Park, Illinois. She also served as the Vice President of the Accounting Club at UW-Parkside. She was the assistant scoutmaster for her son's Boy Scouts troop and a troop leader for Girl Scouts. She has been active in her church and served many years as a Sunday school teacher. Her commitment to community and the greater good is commendable, and her professors view her as "a total role model for having it all and being grateful and helpful to and for others." 
Congratulations, Jackie. 
Cassie Van Hoof – Biological Sciences (Kenosha, WI)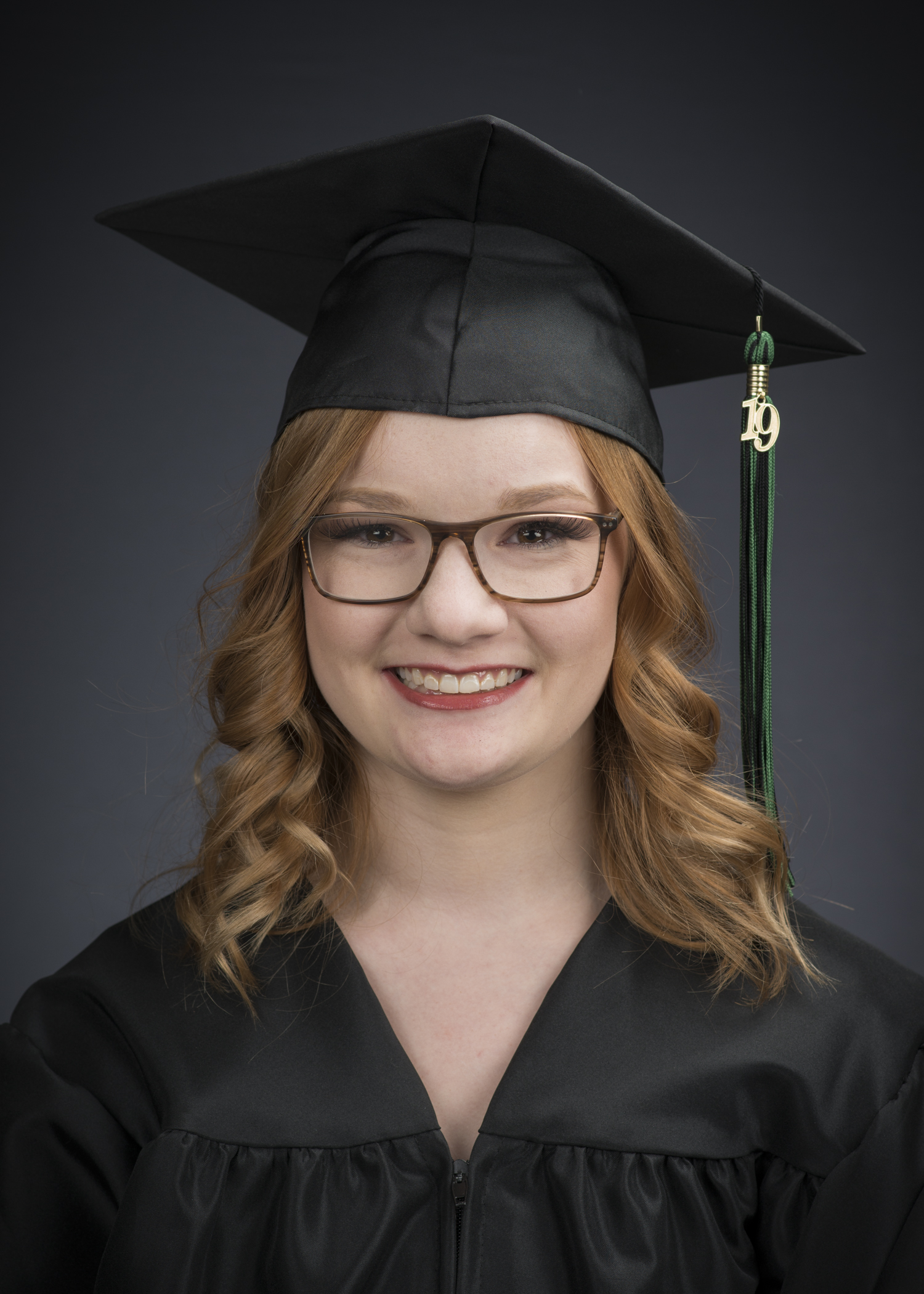 Cassie Van Hoof started her studies at UW-Parkside in the fall 2016 semester. Since then, she's won the "Parkside Big Idea Challenge" in 2017, and this year WiSys honored Cassie with the Carl E. Gulbrandsen Innovator of the Year Award, one of the most prestigious innovation awards in the state of Wisconsin. Cassie is only the second undergraduate student and the first female to win this award in its 20-year history.  
Winning the Parkside Big Idea Challenge resulted in a $25,000 grant to help start her own company (Efoxen LLC) based on her scientific ideas and research. Cassie has filed two U.S. Patent Applications, presented at the Wisconsin Science and Technology Symposium, and has been invited to present at numerous events, including the UW Board of Regents last October. Even more impressive is that she did all of this while working at an emergency veterinary clinic. 
These accomplishments clearly demonstrate how Cassie's ingenuity and persistence to be successful in scientific research and produce marketable products. Assistant Professor of Chemistry Dr. Daryl Sauer is thrilled to have her continue to work in his research lab, taking note of her impressive technical skills, enthusiasm, and her passion for learning. She has excelled as a student, employee, CEO, and inventor.  
Congratulations, Cassie.